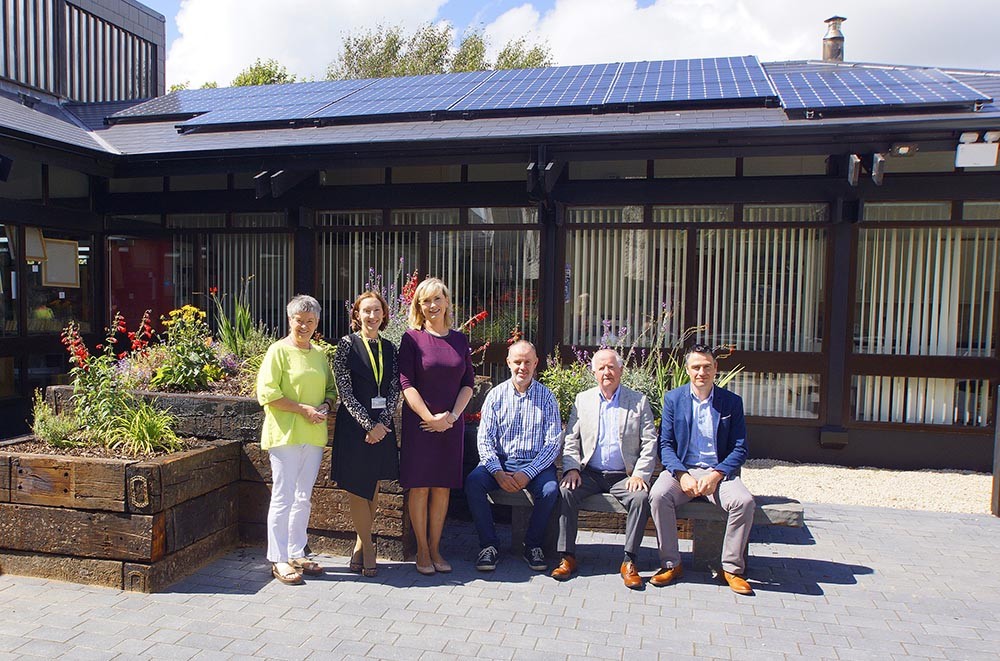 Clare County Council has completed a refurbishment and upgrade of Kilrush Public Library at O'Gorman Street, Kilrush.
Originally constructed in the 1980s and of Scandinavian design, the library building has been renovated and upgraded to current building regulations and local authority standards. The internal works include an energy efficiency upgrade to building fabric walls, windows and roof; solar panels, installation of new heating and ventilation systems; modification of existing toilets to enhance accessibility; fire safety upgrade works and disability access enhancements. Externally, improvements were carried out at the entrance to the building, along with a new garden and landscaped area to the rear of the building.
Cllr Gabriel Keating, Leas-Cathaoirleach of the West Clare Municipal District, commended the team involved in the project and said the library "is a great amenity for people in West Clare."
He continued, "Public Libraries are important cornerstones of a healthy community. As gateways to knowledge and culture, they play a fundamental role in society. They play a particularly valuable role in many parts of rural Ireland. I am delighted that Kilrush Public Library has been upgraded to modern standards and I look forward to the community continuing to avail of the wonderful services on offer there."
Helen Walsh, Clare County Librarian, commented, "With the new library development in Ennis scheduled to begin next year, it was acknowledged that infrastructural improvements in some of the older library building outside of the county town was required and it was really positive to achieve this high standard in Kilrush library. The library is now so fresh and inviting, meeting standards for sustainability in heating and lighting and is one branch that is truly equipped to serve the needs of the people of West Clare into the future."
Kilrush Library has an extensive range of books for adults and children, a comprehensive collection of DVDs, a 'talking books' service as well as magazines and newspapers. Regular activities take place including story-time for children, craft sessions, and book clubs for adults and children. There are also free public access internet PCs with Open Office suite, self-service printing, scanning and photocopying and free Wi-Fi.