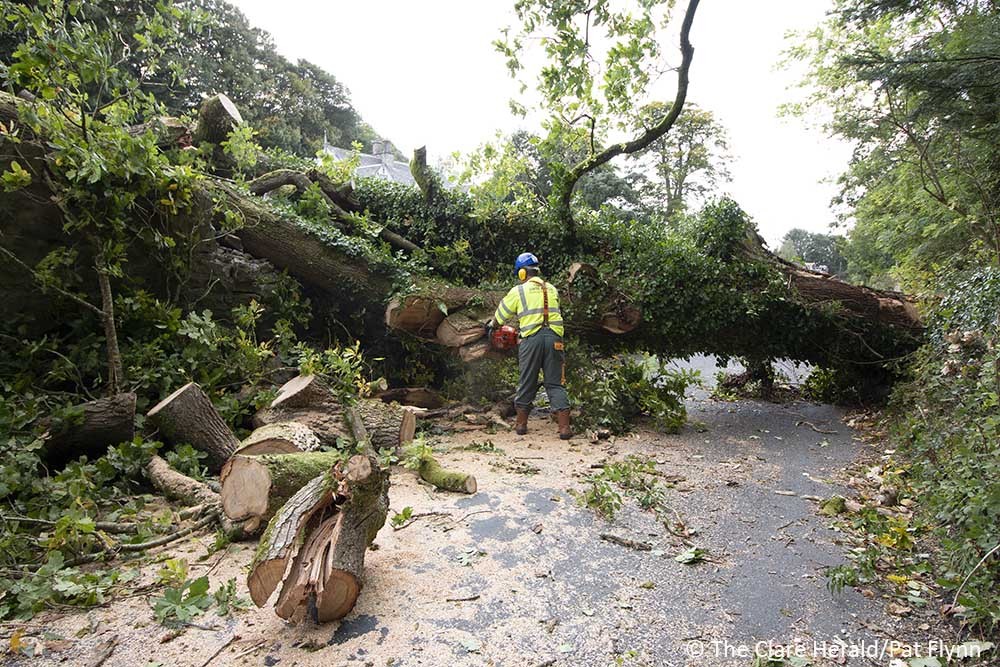 A motorist had a lucky escape when a 100-year-old oak tree fell on a roadway in Clare just seconds after he had passed by.
Fire service personnel and Clare County Council crews several spent hours trying to clear the massive tree from the road. The incident happened at around 9.30am at Belvoir near Sixmilebridge.
A man travelling to Sixmilebridge to get petrol heard a loud crash as he drove past. He checked his mirror and saw the tree on the road behind him.
A local man said: "He was very lucky and he was shaken a bit too. He pulled up the road and I thought he came up from the junction but he had actually driven exactly where the tree fell. It would have been an awful tragedy because there was only about two feet of a gap under the tree where it fell."
While working on cutting up to tree, workers discovered a bat hidden inside. They stopped work until the bat could be safely removed and relocated to a safer place.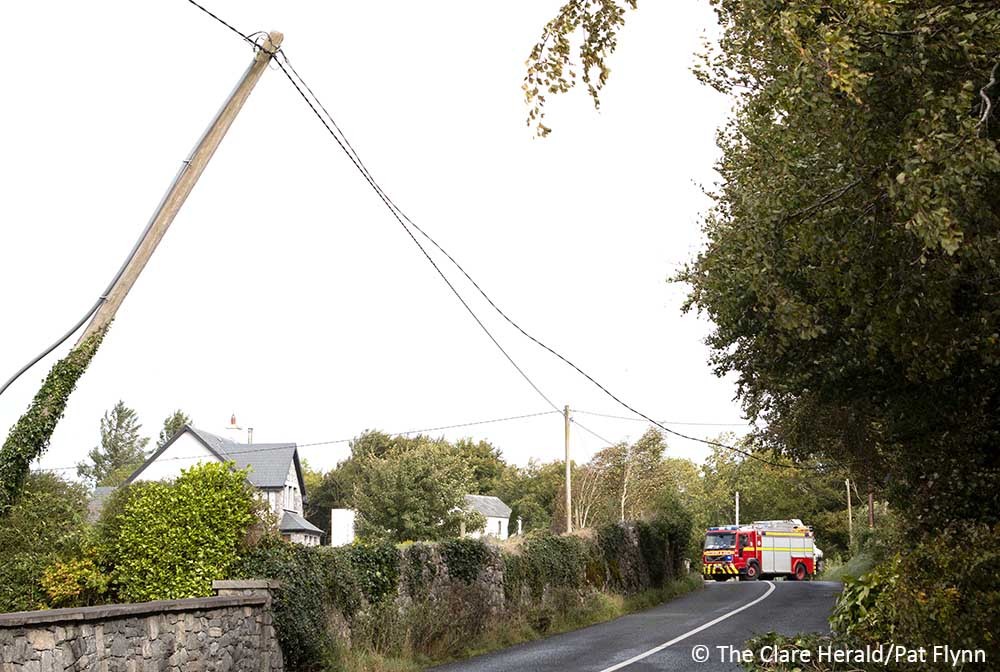 Also in Clare, the road between Ennis and Ruan had to be closed for several hours after power cables were left hanging over the route. A pole was dislodged by high winds and left leaning towards the road. Its cables were left dangling just feet off the ground.
Ennis Fire Service closed the road while ESB crews responded to the make cables safe. It's understood that several vehicles had passed under the wires before the alarm was raised.
In Shannon, a section of the roof of a house was lifted and damaged as Storm Ali made landfall in Clare. Located close to the Shannon Estuary, Shannon Town and Airport were battered by strong winds.
Fire crews for other stations also dealt with fallen trees in other areas of the county.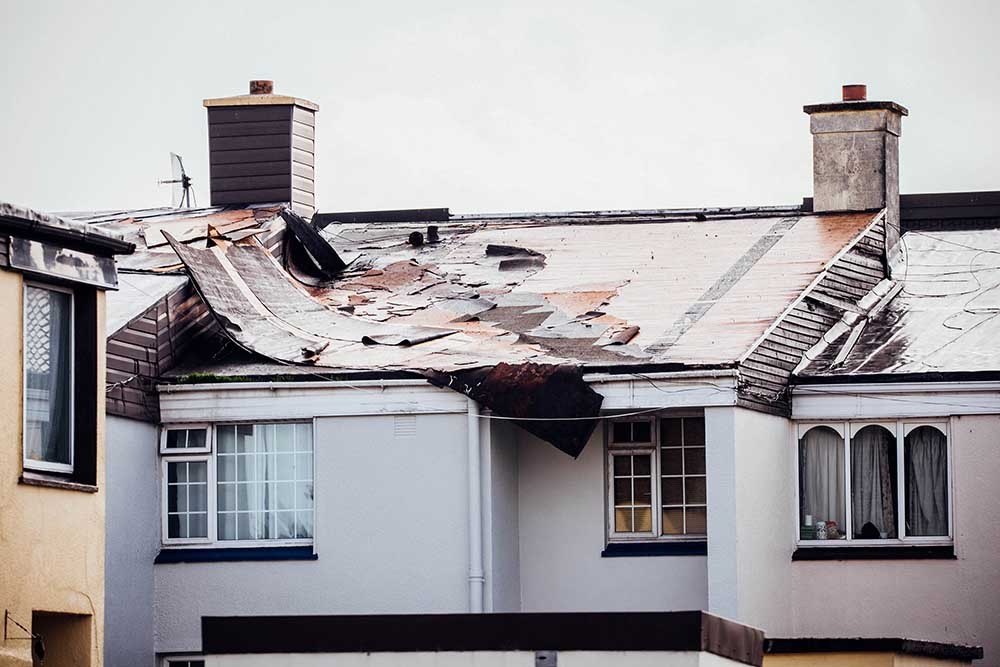 Earlier, a Ryanair flight from London Stansted to Ireland West Airport in Knock ended up in Liverpool after two unsuccessful attempts to land at Shannon Airport.
Flight FR-805 was due to land in Knock at 9.25am but the crew were forced to divert to Shannon because of highs winds in Knock. At the time, there were wind gusts of 45 knots (83kmh) reported at the Mayo airport.
The Boeing 737-800 jet was rerouted to Shannon but was forced to abort its first landing after the crew reported wind shear on the approach. The crew performed a go-around and repositioned for a second attempt at landing. Winds at Shannon were gusting 58 knots (107kmh) at the time and the flight was unable to land on the second attempt.
The crew examined their options and considered a number of airports they could divert to. After checking the weather conditions at Kerry and Dublin airports, the crew opted to divert to Liverpool.
Ryanair said: "This flight from London Stansted to Knock diverted to Liverpool due to extreme winds at Knock (and other Irish airports). The aircraft landed normally in Liverpool. Ryanair sincerely apologised to all customers affected by this weather diversion, which was entirely beyond our control."
The flight returned to Knock where it landed at 12.50pm.
Meanwhile, management at the Cliffs of Moher in Co Clare were forced to close the visitor centre for a number of hours because of the high winds. The facility reopened at around 1.30pm.