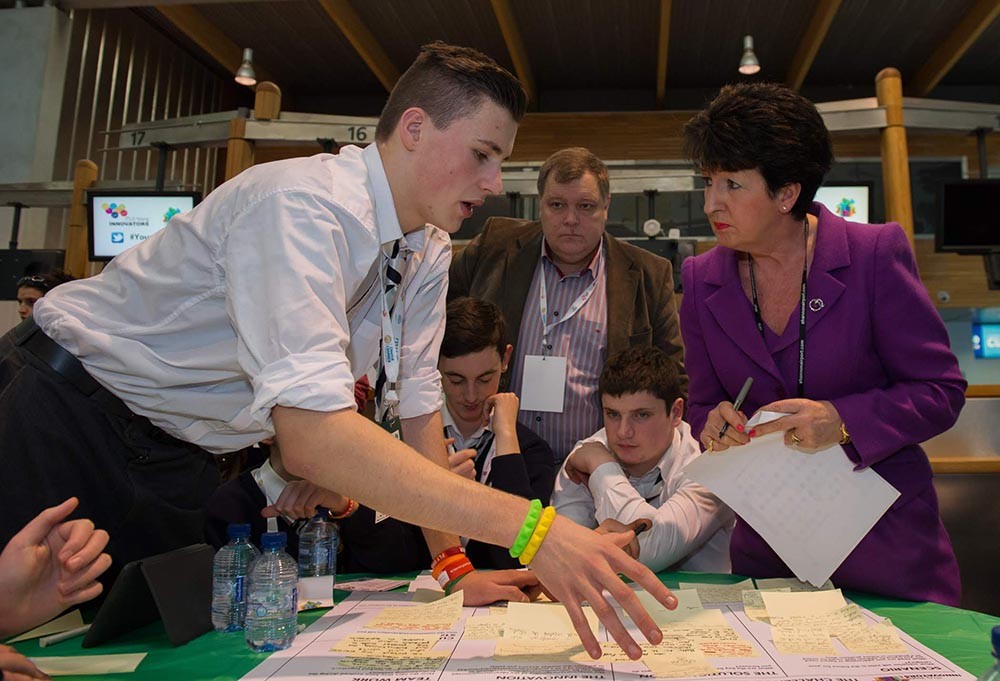 Almost 1,000 students from all over Ireland will convene on 15 November at Shannon Airport for the 3rd ITLG Young Innovators Challenge in partnership with Limerick Institute of Technology (LIT).
Students from across the island are coming together to innovate and develop new solutions, which will shape the way we will live in the year 2050.
ITLG Young Innovators, supported by Shannon Group and Aer Lingus, will see second level students using their creativity to develop solutions for today's societal challenges. Working in teams and with mentors such as EY Entrepreneur of the Year Finalist Dr Paddy Finn of Electricity Exchange, RooMigo's Ed Burke, Kelly O'Brien of CDK and Pinpoint Innovation's Chris Kelly, students will be challenged to create solutions to improve the way we will live in the year 2050. They will then pitch their innovative solutions to leading Irish investors and RTE 'Dragons' Barry O'Sullivan, Gavin Duffy, Eleanor McEvoy, Chanelle McCoy and Alison Cowzer.
The winning ITLG Young Innovators team will be awarded with an enviable ITLG Internship, which includes return flights to San Francisco sponsored by Aer Lingus, site visits to Silicon Valley's fastest growing tech startups as well as innovation stalwarts like Google and Intel. The winners will meet ITLG investors and mentors and truly have an experience of a lifetime that should stand to the students and their careers in the future.
ITLG Young Innovators event has been designed and developed by LIT and ITLG.  Support for ITLG Young Innovators is also being provided by Enterprise Ireland and Science Foundation Ireland, as well as Department of Foreign Affairs and the Ireland Funds San Francisco.