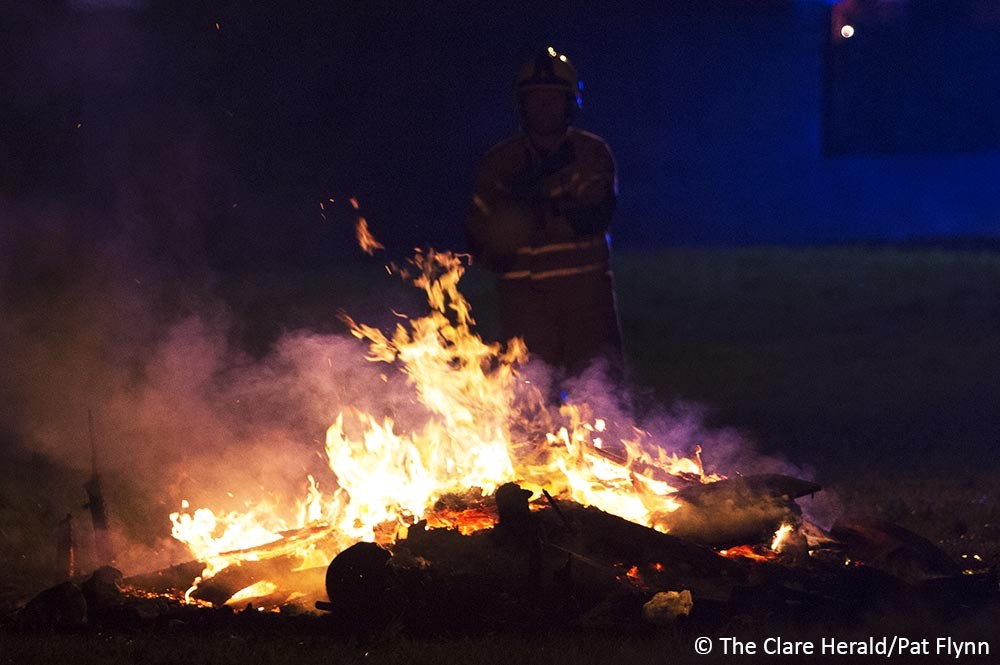 Clare County Fire and Rescue Service has reported a significant drop in bonfire incidents on Halloween night responding to just two.
Both incidents occurred in the Cloughleigh area of Ennis. The overall cost associated with the call out of the Fire Service to these incidents was approximately €2,000. The cost associated with the clean-up of the bonfire sites has not yet been determined.
Denis O'Connell, Senior Assistant Chief Fire Officer, said: "There was a significant reduction in the number of callouts this Halloween compared to previous years which is partly down to a combination of wet weather and increasing fire safety and environmental awareness amongst the general public."
"As well as being illegal, uncontrolled backyard burning and bonfires pose a significant risk to property and public safety and therefore, we would like to acknowledge the public for their cooperation and for heeding our safety advice issued during recent weeks."
Overall, Clare County Fire and Rescue Service reported a significant and record drop in bonfire incidents during the Halloween period.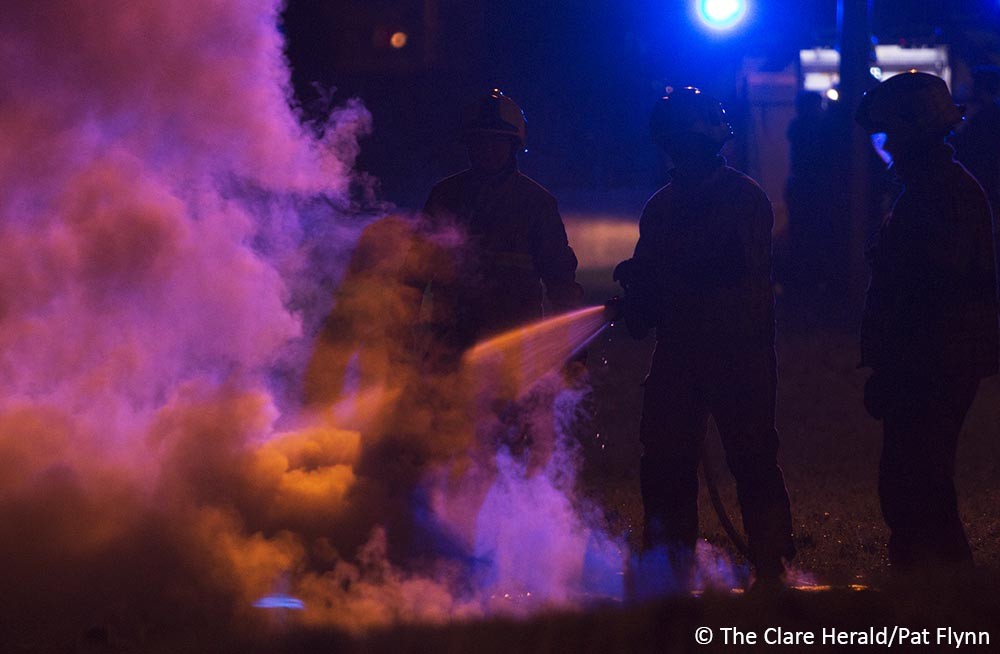 Last year, firefighters attended 8 incidents with the majority being in Ennis. Fire crews from Ennis were pelted with stones and a fire truck was damaged in incidents over four consecutive nights last year.
During the same period in 2016, fire crews across Clare attended 19 incidents at a cost of €25,000 to the fire service.