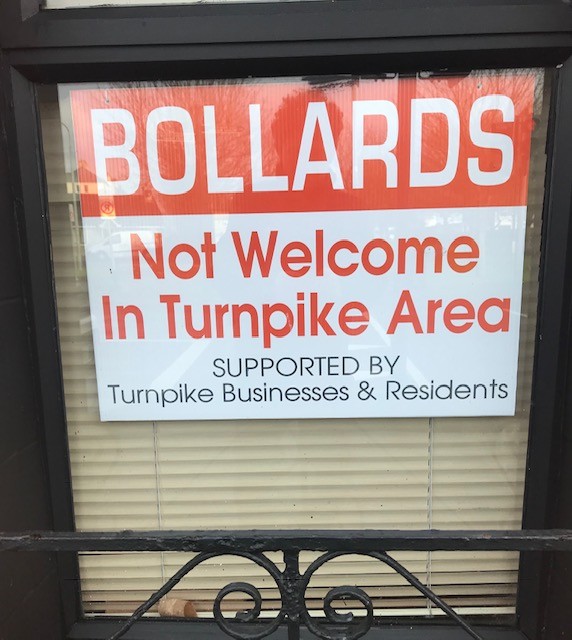 Residents and business owners in an area of Ennis, where the local authority proposes drastic changes, will hand in a petition to the council this week.
A draft plan shows Clare County Council's proposal to reduce the size of a long standing green area to make room for parking and to erect bollards to prevent street parking.
Shop keepers are concerned that passing trade will be lost if customers can't park where they could and that such trade accounts for the majority of their business.
The draft plan includes the construction of 15 parking spaces in any existing green area and the erection of over 40 bollards to prevent parking
Councillor Johnny Flynn, who supports those opposed to the plan, said: "People in the Turnpike, Collins Park and St Claire's say no. I support the well over 200 who have already signed petitions."
"They say no to Council plans for 46 new bollards to be put in front of local Turnpike shops and to remove a chunk of Collins Park trees and green space for 15 car-parking spaces at Turnpike/St Claire's/Collins Park/Gallows Hill. I met with residents and businesses who fear loss of business, local jobs and Illegal encampments if plans go through. They have asked me to hand in their petitions at Ennis Municipal District February meeting on Tuesday," Cllr Flynn added.