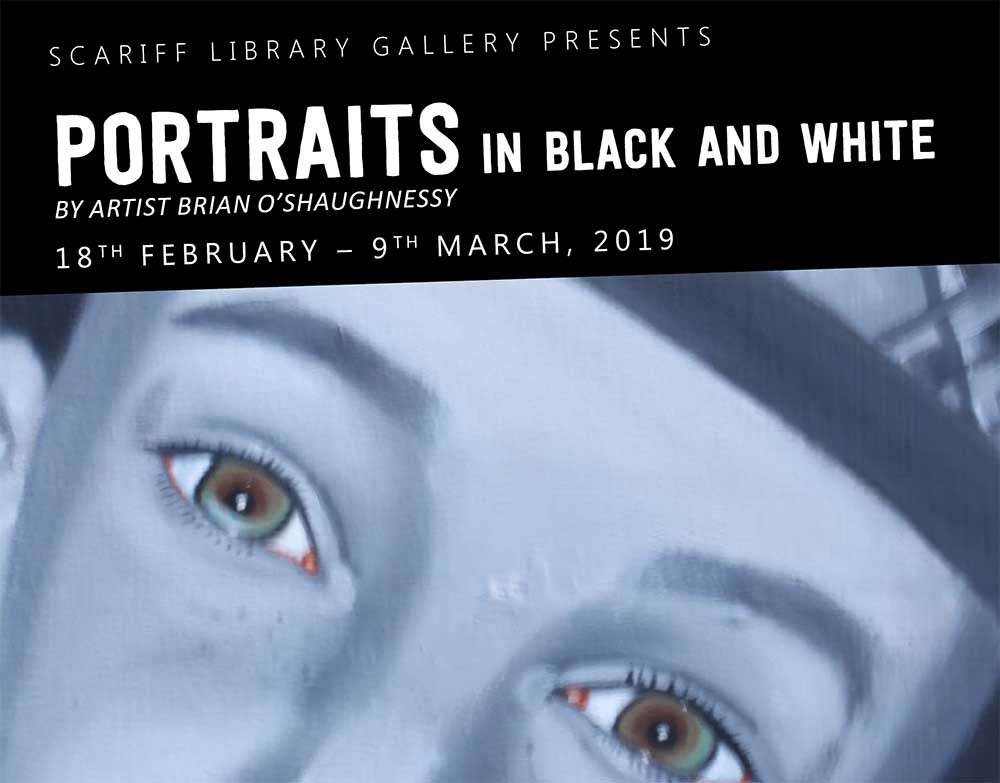 Scariff Library Gallery hosts "Portraits in Black and White", a visual art exhibition by Clare artist Brian O'Shaughnessy, from 18 February to 9 March.
Born in 1965, Brian O'Shaughnessy attended Tuamgraney National School where he first became interested in drawing.  Brian went on to attend Scarriff Community College and continued with his drawing. In 2009, he applied to and was accepted on the Art and Design course at Limerick College of Further Education where he successfully completed FETAC levels 5 and 6 in 2010 and 2011.
Brian has exhibited in galleries in Scarriff, Kilkee and Ennis and he took part in a group exhibition in Limerick.  For the past two years, the Visual Artists Ireland member has concentrated on original works of which form the "Portraits in Black and White" exhibition.
Further information from mmnbos@eircom.net.