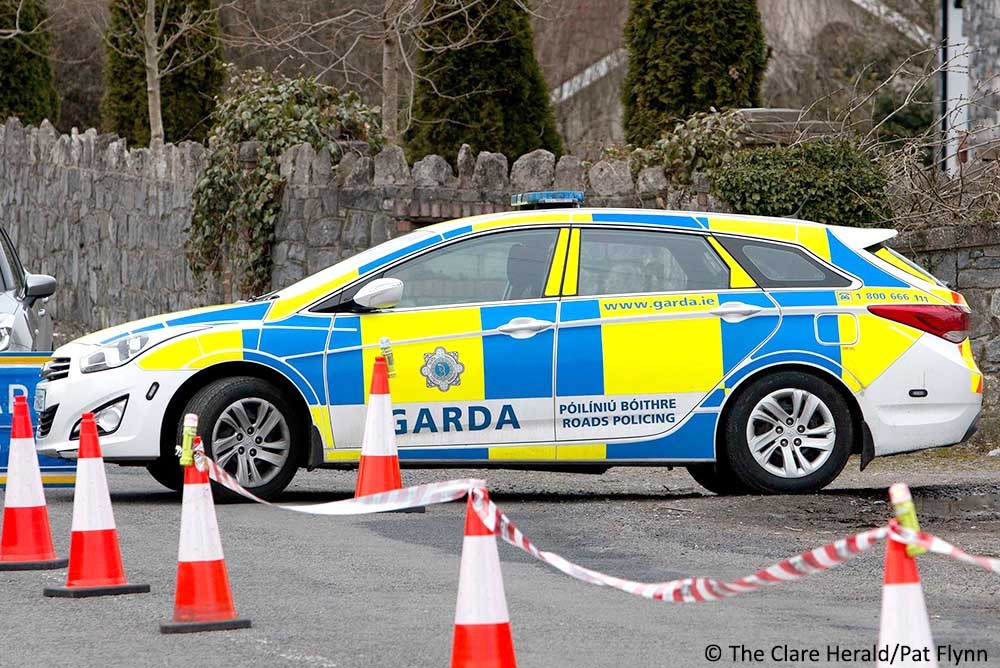 A man and his dog had a lucky escape after the car in which they were traveliing left the road and overturned near Ennis last night.  
The alarm was raised at around 10pm when emergency services were alerted to a single-vehicle collision on the Quin road about 2 kilometers from Ennis. 
It's understood the car was approaching Ennis from the Quin direction when the driver lost control of his vehicle which left the road and overturned onto its side.
Gardaí and three units of the brigade responded to the collision along with National Ambulance Service paramedics.
Fire service first responders treated the driver until the ambulance arrived while other personnel cared for his frightened dog.
The man was further assessed by ambulance paramedics but was found to have been injured and not in need of hospitalisation. 
The R469 road remained closed until the vehicle could be righted, recovered back onto the road and removed by tow truck.