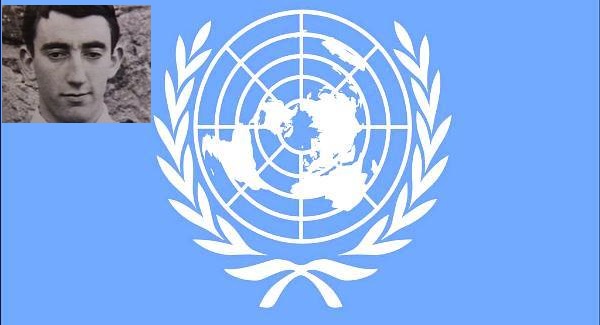 Minister for Defence, Simon Coveney, today attended the unveiling of a monument on Inis Oirr to Private Kevin Joyce (Caomhán Seoighe), who disappeared in 1981 while serving in Lebanon.  
Private Seoighe was a member of the 48th Infantry Battalion serving with the United Nations Interim Force in Lebanon (UNIFIL).
At the ceremony the Minister stated "you are all very welcome to Inis Oirr this afternoon.  We are gathered here to remember and commemorate Private Seoighe, who has been missing in action since 1981, while serving his country in the cause of peace, under the Blue Flag of the United Nations Interim Force in Lebanon (UNIFIL)".
The Minister went on to say "In serving so selflessly Irish Peacekeepers have helped save the lives of countless numbers of some of the poorest and most vulnerable people around the world. Tragically, in saving those lives too many of our finest young people, like Private Seoighe, have lost their own."
In summing up the Minister said "Wednesday 27th May would have been Caomhán's 55th birthday.  I hope that this memorial goes some way to helping and supporting Caomhán's family in their loss".
Private Caomhán Seoighe and Private Hugh Doherty were serving with UNIFIL when on the 27th April 1981 an observation post manned by them in an area referred to as the "Iron Triangle" came under attack.  Private Doherty was later found dead from gunshot wounds and Private Seoighe was missing.  The UNIFIL investigation into the whereabouts of Private Seoighe has continued but there have been no indications of his possible whereabouts and it would appear that Private Seoighe was killed a short time after his abduction.