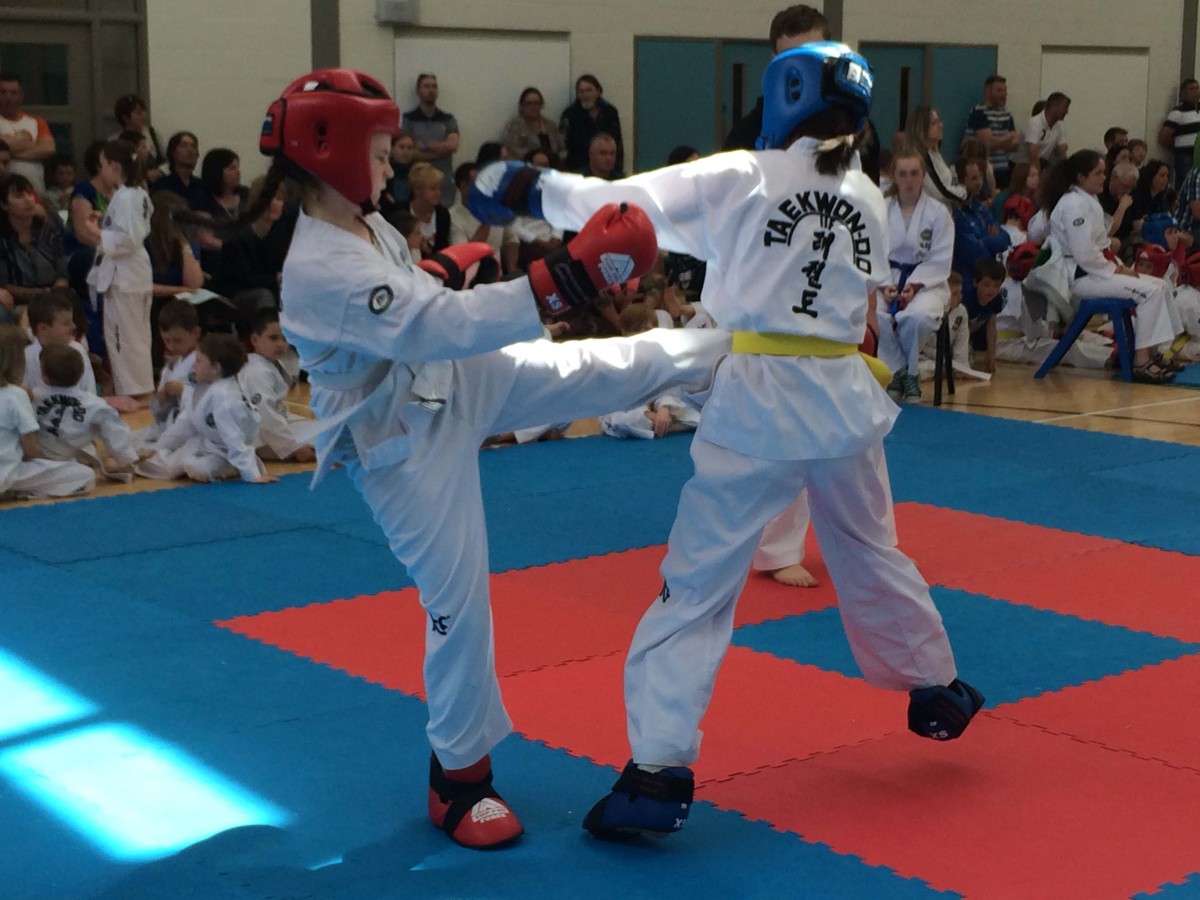 The Irish Taekwon-Do Association (ITA) Midwest Team Championship was held in Ennis National School on Sunday.
The annual event attracted 187 competitors, aged from 6 to 12 years of age, from ITA clubs throughout the region, including Quin, Ennis, Ballyea, Inagh, Kilmihil, Barefield, Shannon and Limerick.
The focus of the championships was on developing the next generation of competitors with an emphasis on team work, skill development and building self confidence. It was also an opportunity for those aged 13 and above to get an opportunity to develop their refereeing and coaching skills at a regional level before putting them into practice at national level tournaments.
"This Championship is unique in that it is the only Taekwon-Do Championship in the country that has a 100 percent team focus," explained Stephen Ryan, Quin-based Taekwondo-Do Instructor and ITA Secretary General.
"Competitors faced off against children from other local clubs in both team pattern and team sparring events. In the team pattern event the competitors must perform their pattern routine in unison and build in their own choreography. The team pattern event is an excellent way to develop concentration, coordination and a bond among club mates as they have to work very closely together in the weeks leading up to the championships in order to be able to perform on the day.
"The team sparring event involves teams of 5 competitors facing off against opponents of similar age and size, the team that wins the most bouts over the 5 matches' progresses to the next round. This event is an excellent way for those who might normally shy away from sparring, due to the contact element, to be introduced to the discipline as there is less pressure on them than there would be in an individual championship," added Mr. Ryan.
Tim Forde, an Ennis-based Taekwon-Do instructor and Master said: "This event showcased the rising popularity of the sport in the region, as well as the high level of talented local Taekwon-Do athletes. The focus on team cooperation in this Championship has provided participants with a great chance to develop their sparring ability but with the added fun and support element of their team mates."
The next big Championship in the region is the Irish Cup International which will take place in the UL Sports Arena in November and will attract competitors from across Europe.