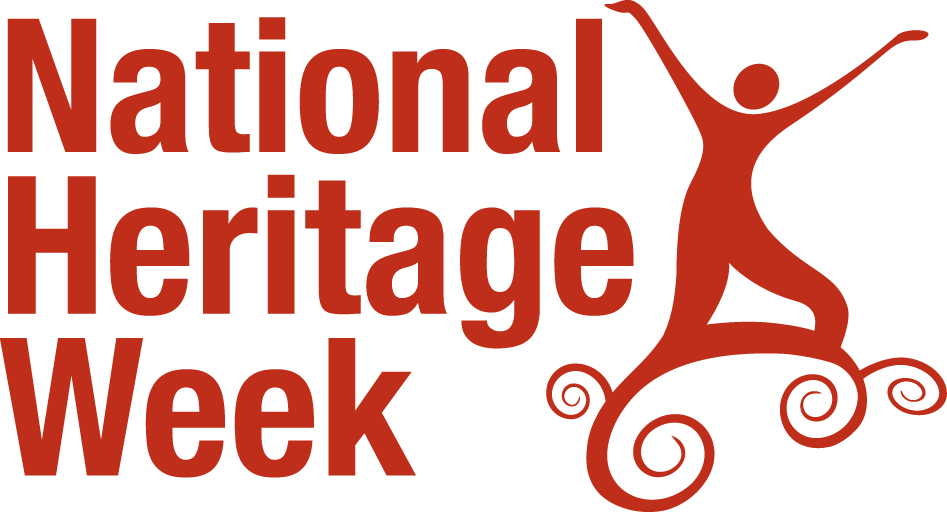 Clare's industrial and design heritage is the main theme of Heritage Week 2015 with more than 90 events taking place around the County later this month.
County Clare will host one of the most varied and extensive programme of events being hosted in Ireland during the annual initiative, which takes place from August 22-30.
Heritage Week is part of European Heritage Days, a joint initiative of the Council of Europe and the European Union. Locally the event is co-ordinated by Clare County Council and The Heritage Council with support from the Department of the Environment, Community and Local Government.
Clare County Council has confirmed that events taking place locally will include workshops, talks, field trips and exhibitions aimed at encouraging people to take an interest in their local heritage.
Events and activities include White Tailed Sea Eagle watching in Mountshannon, Dolphin watching in the Shannon Estuary, guided bus tours of the Mal Bay or Lough Derg, a Bioblitz in Clarecastle and at the Burren National Park, talks about the War of Independence and the Great War, archaeology for kids in Scarriff, storytelling and music in Kilrush and Newquay, open days at the 13th Century Franciscan Friary in Ennis, and guided tours of Tomeen Cave and Doolin Cave.
This year's Heritage Week theme of 'Ireland's Industrial and Design Heritage' will be the central focus of a number of events in County Clare.
Lotts Architecture and Urbanism Ltd. are presently undertaking a survey of bridges in North Clare, funded by the Heritage Council and Clare County Council as part of the Clare Heritage Plan. At the Court House Gallery in Ennistymon on Saturday 29th August, Desmond Byrne will present the findings of the study showcasing the wealth of bridges in the area and how the bridges are influenced by the area's history, engineering, topography and geology.
Mountshannon Harbour will be the host location on Saturday 29th August for free tour of the 17th and 18th century icon smelting furnaces and iron mines on the western shores of Lough Derg. Meanwhile, the Irish Traditional Music Institute at Beechlawn House in Newmarket on Fergus will host a lecture on Thursday 27th August Dr. Colin Rynne of UCC on Ireland's Industrial Archaeology.
"Heritage Week 2015 will help to encourage a greater sense of ownership of and respect for Clare's unique heritage amongst people throughout the County," commented Councillor James Breen, Cathaoirleach of Clare County Council. "The Council and the organisers of the various events should be commended for the central role they play in promoting the many heritage attractions and wonderful biodiversity that we have in Clare. Heritage Week is a wonderful vehicle for conserving and protecting our heritage for future generations."
"I would encourage everyone in Clare, both young and old, to visit www.heritageweek.ie to learn about the range of events taking place both in their own local community and elsewhere throughout the County", added the Cathaoirleach.
Congella McGuire, Clare Heritage Officer said that one of the primary objectives of Clare Heritage Week is to further increase engagement between the people of Clare and the heritage of their county.
"In doing so, we hope to engender a greater sense of awareness and appreciation of Clare's cultural, built and natural heritage," added Ms. McGuire. "In order to facilitate the needs of families it was decided once again to hold Heritage Week at the end of August so that parents could participate in the various events, many of which are outdoors, with their children before they return to school."
"Clare County Council, the Heritage Council and Clare Heritage Forum wish to thank all the individuals and community groups who are taking part and facilitating events during Heritage Week in Clare in 2015. Great work is being done by individuals and groups with an interest in all aspects of heritage in their community and in the County," concluded Ms. McGuire.
National Heritage Week once again features a national photographic competition, which this year focuses on this year's theme of 'Ireland's Industrial and Design Heritage'.
Entrants must submit a photograph taken at one of the Heritage Week events taking place across Clare. The competition features Adults, Youth 13-20 years) and Junior (7-12 years) categories. Full terms and conditions are available from www.heritageweek.ie.
The Heritage Council is also once again hosting the National Heritage Week Awards recognising the work of event organisers and volunteers taking part during Heritage Week 2015. Visit www.heritageweek.ie or contact 1850-200878 for more.
PROGRAMME OF EVENTS BY AREA, HERITAGE WEEK 2015
EAST CLARE:
All Week:
Bird Viewing and Information Point, Mountshannon – Come to Mountshannon to see the White Tailed Sea Eagles (087-979 1566)
Saturday 22nd August
Tomeen Cave, Tulla – Guided tour by landowner to the renowned Tomeen Caves (harrisonlaura@eircom.net / T: 086-866 2615)
Quin Abbey – A look at Quin history from the 13th century using the monuments and the landscape (seosgm@gmail.com)
Sunday 23rd August
Raheen Woods, Tuamgraney – Guided tour by woodland specialist Andrew St Ledger (087-993 3157)
Tuesday 25th August
Scariff Public Library – Archaeology for Kids (www.clarelibrary.ie)
Thursday, 27th August
Irish Workhouse Centre, Portumna, Co Galway – Go Explore Lough Derg with Dr. Janice Fuller
Friday, 28th August
Ogonnelloe Community Centre – The Ogonnelloe and East Clare Community Heritage Project, incl. website launch (info@smalltownstudio.ie /
T: 087-9005044)
Tulla Courthouse – Tulla Weekend of the Welcomes (www.irelandxo.com/group/tulla-clare)
Saturday, 29th August
Mountshannon Harbour – Tour of the 17th and 18th century icon smelting furnaces and iron mines on the western shores of Lough Derg (prondelez@yahoo.com / T: 085-123 9550)
Tulla Courthouse – Tulla Weekend of the Welcomes (www.irelandxo.com/group/tulla-clare)
Sunday, 30th August
Tulla Courthouse – Tulla Weekend of the Welcomes (www.irelandxo.com/group/tulla-clare)
ENNIS & ENVIRONS:
All Week:
Clare County Museum, Ennis – Exhibition of the McMahon Archival Collection (065-684 6414 / rfranklin@clarecoco.ie)
Saturday 22nd August
Ennis Friary – Stonecarving Demonstration by Mason Edwin Feeney (ennisfriary@opw.ie / T: 065-682 9100)
The Quay, Clarecastle – Family-friendly Bio Blitz (www.clarecastlecommunity.ie)
Temple Gate Hotel, Ennis – Monastic Europe, Landscape & Settlement International Conference (www.monasticeurope.wordpress.com)
Sunday 23rd August
Ennis Friary – Open Day and guided tours of the 13th Century Franciscan Friary (www.heritageireland.ie)
Monday 24th August
Temple Gate Hotel, Ennis – Monastic Europe: Landscape & Settlement International Conference (www.monasticeurope.wordpress.com)
Tuesday 25th August
De Valera Public Library, Ennis – Jackie Elger of Cuimhneamh an Chláir, the Clare Oral History & Folklore Group, will visit Ennis library to share memories of Ennis from their archive with recordings & slideshow (www.clarelibrary.ie)
Temple Gate Hotel, Ennis – Monastic Europe: Landscape & Settlement International Conference (www.monasticeurope.wordpress.com)
Wednesday 26th August
Templemaley Church, Ballyalla – Templemaley East Window Conservation (Emgreene@eircom.net / T: 087-916 5916)
Church Carpark, Clarecastle – Heritage and historical walk by Dr Joe Power (www.clarecastlecommunity.ie)
OPW Ennis Friary – Talk by historian and author Dr. Pádraig Óg Ó Ruairc on the War of Independence in Clare (ennisfriary@opw.ie /
T: 065-682 9100)
Thursday, 27th August
Ennis Friary – Author Lucille Ellis talks about Ennis at work in the 19th Century (www.heritageireland.ie)
Old Ground Hotel, Ennis – Conservation of Buildings and legal protection of monuments in our graveyards (thehoynes@gmail.com /
T: 087-417 6475)
Saturday, 29th August
The Great War and links to Clarecastle/Ballyea Parish – The Great War and links to Clarecastle/Ballyea Parish (www.clarecastlecommunity.ie)
Sunday, 30th August
Ennis Friary – Guided Tour of the 13th Century Franciscan Friary (www.heritageireland.ie)
Ennis Friary (The Old Abbey) – Historian and author Cormac Ó Comhrai will give a free public lecture on Peadar Clancy from Cranny (www.heritageireland.ie)
Old School, Clarecastle – The Great War and links to Clarecastle/Ballyea Parish, public encouraged to bring along artefacts from the War (www.clarecastlecommunity.ie)
WEST CLARE:
All Week:
Shannon Dolphin and Wildlife Centre, Kilrush – Guided tour of our dolphin research and education centre (www.shannondolphins.ie)
Dolphinwatch Centre, Carrigaholt – A 2-hour trip to see and learn about 2,000 years of man built heritage at the Mouth of the River Shannon as well as the resident dolphins and wildlife (www.dolphinwatch.ie)
OPW Scattery Island Visitor Centre – Free Daily Tours of Scattery Island (www.heritageireland.ie)
Vandeleur Walled Garden, Kilrush – Butterfly Hunt (info@vandeleurwalledgarden.ie / T: 065-905 1760)
Saturday 22nd August
The Merchant's House, Market Square, Kilrush – Tours of the Merchant's House (pg30kensington@gmail.com / T: 087-683 1587)
Bridges of Ross Car Park – Loop Head Heritage Cycle (info@purecamping.ie / T: 086-381 9216)
An Teach Cheoil, Kilrush – Uilleann Piping Recital by David Power (www.heritageireland.ie)
Monday 24th August
Kilballyowen Graveyard – Interpretation of the Iconography on the Graveyards in Loop Head (aroundtheloop1@gmail.com / T: 087-336 7022)
Shannon Dolphin and Wildlife Centre, Kilrush – Guided tours of the dolphin research and education centre (shannondolphins@gmail.com /
T: 086-405 7633)
Tuesday 25th August
Shannon Dolphin and Wildlife Centre open day (shannondolphins@gmail.com / T: 086-405 7633)
Doonaha, Kilkee – Doonaha Fort Heritage and Military History Guided Tour (haugh.carmel@gmail.com / T: 087-780 0062)
Wednesday 26th August
Kilkee Bay Hotel – Lecture by Dr Tomás McConmara exploring County Clare's Cumann na mBan's role in the Irish War of Independence (www.kilkeecivictrust.org)
Vandeleur Walled Garden Conference Room, Kilrush – Researching Bottlenose Dolphins in the Shannon Estuary (info@vandeleurwalledgarden.ie /
T: 065-905 1760)
West Clare Resource Centre, Ballard Road, Miltown Malbay – A heritage tour around the Mal bay (cora.yellowcottage@gmail.com / T: 087-135 4192)
Exploring Nature in Kilrush – Ecologist Janice Fuller will lead a nature walk through Kilrush Woods (janicefuller@eircom.net /
T: 086-772 6790)
Friday, 28th August
Áras Oidhreacht an Chláir, Miltown Malbay – Miltown Malbay's Industrial Past (eolas@oac.ie / T: 065-708 5785)
Teach Cheoil, Kilrush – Historian and author Cormac Ó Comhrai will give a free public lecture on Peadar Clancy from Cranny (www.heritageireland.ie)
Sunday, 30th August
Seafield Pier, Seafield – Finding Clare's Armada Heritage (john.j.treacy@mic.ul.ie / T: 086-123 1618)
An Teach Cheoil, Kilrush – Folklore Music Dance Storytelling Poetry (www.heritageireland.ie)
Loop Head Lightkeeper's House – Open Day at Loop Head Lightkeeper's House (www.irishlandmark.com)
SHANNON & ENVIRONS:
Saturday 22nd August
The field at Carrigoran House, Newmarket on Fergus – Tramming the hay with Carrigoran residents (www.carrigoranhouse.ie)
The Irish Traditional Music Institute, Beechlawn House, Newmarket on Fergus – Masterclass and Concert with Rónán O'Snodaigh (tracey.daly@obair.org / T: 061-368 030)
Sunday 23rd August
Mooghaun & Knockadoon Hillforts, Newmarket on Fergus and Shannon – A tour of Mooghaun Hillfort, the focus of a Late Bronze Age Chieftain and nearby Knockaddon Hilltop Enclosure, a satellite settlement to Mooghaun (occarey@eircom.net / T: 085-710 7581 or 086-820 6543)
Tuesday 25th August
Carrigoran Day & Education Centre – Heritage Picnic in the Cedar Garden (www.carrigoranhouse.ie)
Wednesday 26th August
The Inn at Dromoland – Bat Talk & Walk (clare.antaisce@gmail.com / T: 086-349 7946)
Carrigoran Day & Education Centre – Heritage Picnic in the Cedar Garden (www.carrigoranhouse.ie)
Thursday, 27th August
Kilfinaghty Public Library, Sixmilebridge – Nicholas de Jong Associates, Urban Design and Michael Garry, Arborist speak about the Trees in Towns and Villages in County Clare (cmcguire@clarecoco.ie / T: 065-684 6408)
The Irish Traditional Music Institute, Beechlawn House, Newmarket on Fergus – Lecture on Ireland's Industrial Archaeology by Dr. Colin Rynne of UCC (tracey.daly@obair.org / T: 061-368 030)
Carrigoran Day & Education Centre – Heritage Picnic in the Cedar Garden (www.carrigoranhouse.ie)
NORTH CLARE:
All Week:
Cliffs of Moher Visitor Centre – Live Dry Stone Walling exhibits from a local master stonemason and guided tours where you can learn more about quarrying methods and traditions (www.cliffsofmoher.ie)
Saturday 22nd August
Doolin Cave – Doolin's Traditions of Land and Sea (tours@doolincave.ie / T: 065-707 5761)
The Courthouse Gallery, Ennistymon – Snapshots in Time : Ennistymon, Lahinch and Liscannor photographic exhibition (info@thecourthousegallery.com / T: 065-707 1630)
Burren National Park/Gortlecka Crossroads – Bio Blitz (www.burrennationalpark.ie)
Sunday 23rd August
Moy House, Lahinch – Organic Garden Tour (www.moyhillcommunitygarden.wordpress.com)
Dromore Wood Visitor Centre, Ruan – A guided tour of the woods by the National Parks & Wildlife Service (www.burrennationalpark.ie)
Monday 24th August
Courthouse Gallery, Ennistymon – An Illustrated talk by Colm Hayes on Forgotten Placenames and Landmarks of Ennistymon (www.thecourthousegallery.com)
Wednesday 26th August
The Courthouse Gallery, Ennistymon – A Heritage Walk around Ennistymon Town (www.thecourthousegallery.com)
Kilnaboy School – A walk in the Burren for those in wheelchairs or with limited mobility organised by Burrenbeo Trust in association with the Irish Wheelchair Association (www.burrenbeo.com)
Burren National Park Information Point, Corofin – Bat Talk and Walk (burrennationalpark@ahg.gov.ie / T: 065-682 7693)
St Fachnan's Cathedral, Kilfenora – Paper will be presented by Edel Barry MPhil, based on her research into the Archaeology of Narrow Gauge Railways in Munster (kilfenoratimeline@gmail.com)
Thursday, 27th August
Cahercommaun, Burren – Discover some of the streets of the Burren with games and activities, event for Under 12s (www.burrenbeo.com)
Lisdoonvarna Failte Tourist Office – Historic Buildings Gardens and Parks (lisdoonfailte@eircom.net / T: 065-707 5644)
Friday, 28th August
St Tola Goat Farm, Gortbofarna, Inagh – Open Day – Goats and Cheese (www.st-tola.ie)
Saturday, 29th August
Aughinish Crossroads, via Doorus Peninsula, Newquay – Folklore Music Dance Storytelling Poetry (briantwomey@live.com / T: 091-637 075)
The Courthouse Gallery, Ennistymon – Snapshots in Time : Ennistymon, Lahinch and Liscannor photographic exhibition (info@thecourthousegallery.com / T: 065-707 1630)
Court House Gallery, Ennistymon – The Bridges of County Clare, results of survey by Lotts Architecture and Urbanism Ltd
Burren National Park / Gortlecka Crossroads – Mini Beast Hunt through the meadows in the Burren National Park (4-10 years)
Sunday, 30th August
Carpark at Corcomroe Abbey, Olive Carey will lead a guided tour of the Cistercian Abbey, recounting its history and pointing out its architectural features (Emgreene@eircom.net / T: 087-916 5916)