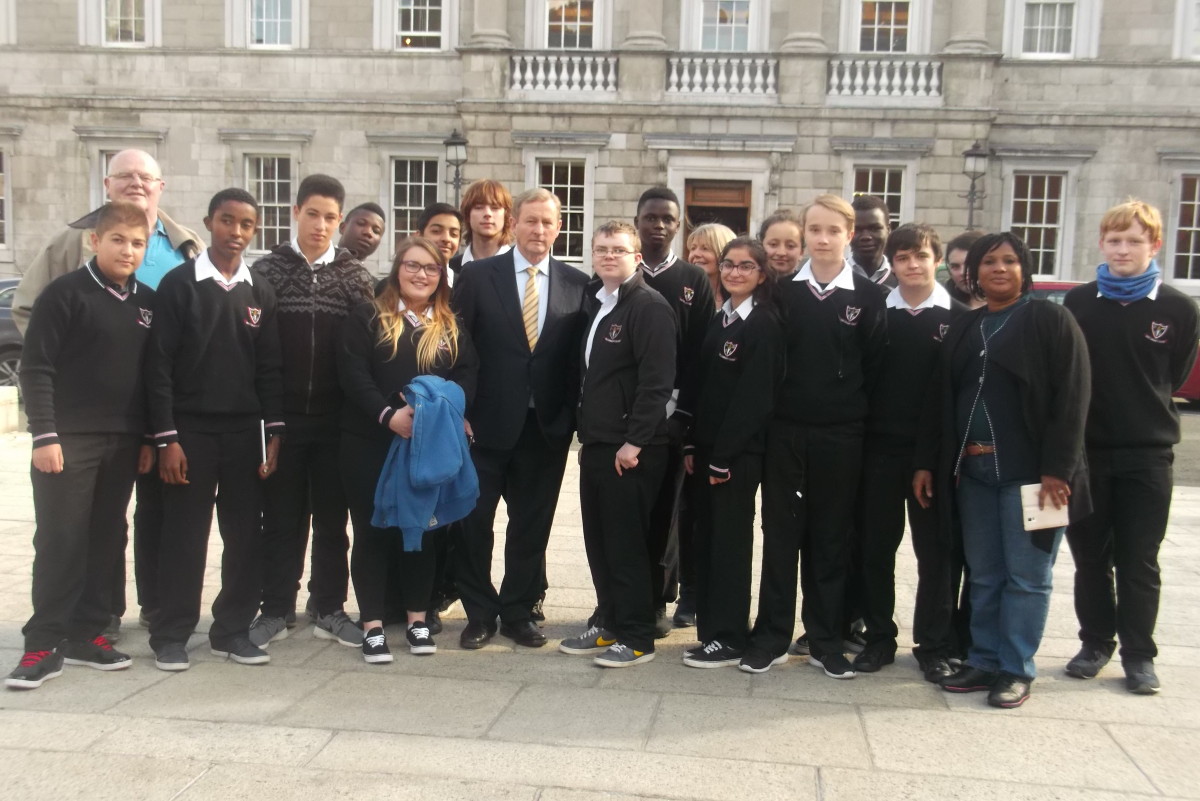 A group of third year students from Ennis Community College visited the Houses of the Oireachtas on Monday.
The students are pictured with the Taoiseach Enda Kenny TD, and their teachers Mr Gerry Clancy and Ms Nike Adesiyan.
The visit to Kildare Street formed part of the students Civic, Social and Political Education (CSPE) course.