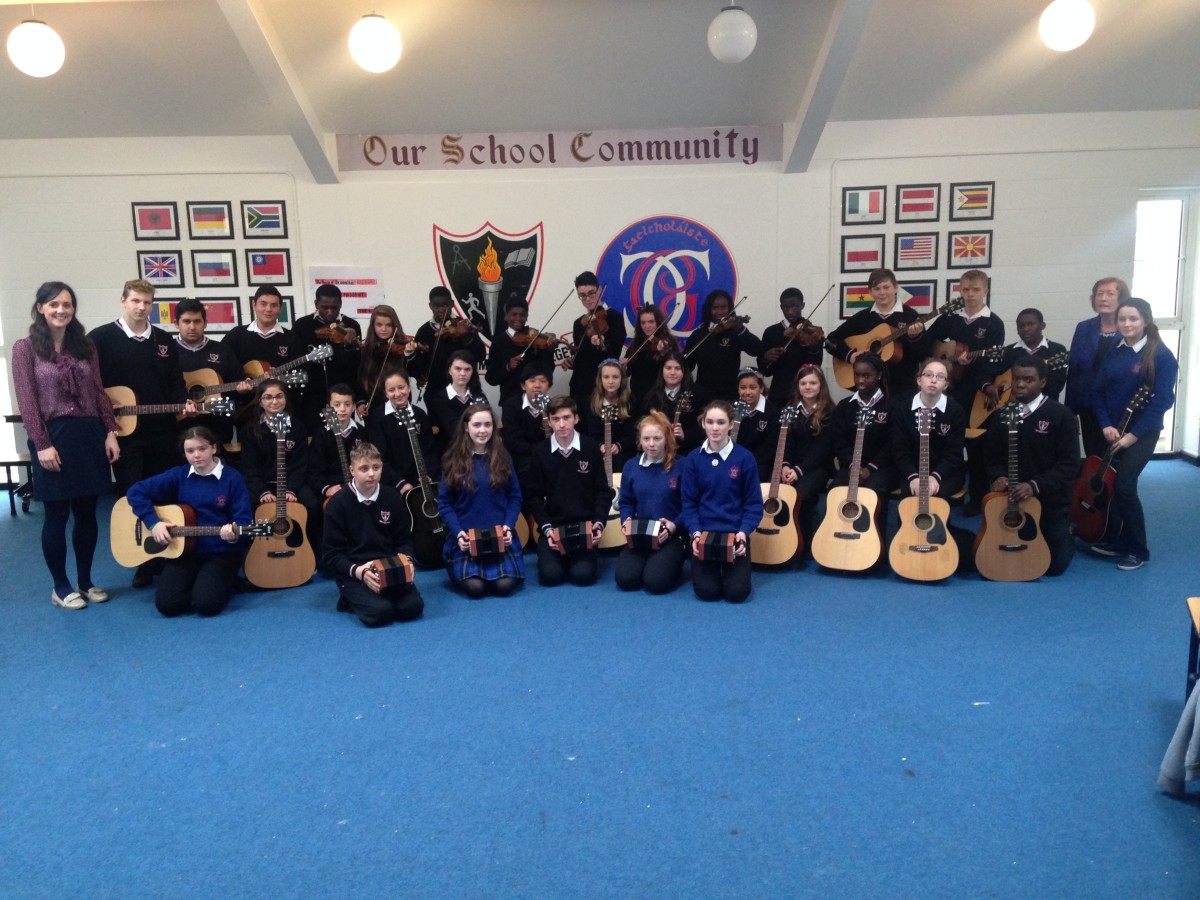 Music Generation has launched a programme at Ennis Community College and Gaelcholáiste an Chláir to bring music education to as wide a range as possible of young people.
With funding from U2, The Ireland Funds, The Department of Education, and Local Music Education Partnerships, Music Generation is now operating in 12 counties.
In Clare, the programme is managed by Clare Music Education Partnership, led by Limerick and Clare Education and Training Board in partnership with Clare County Council, University of Limerick, Clare Education Centre and St.Vincent de Paul.
Programme manager for Clare, Emer O'Flaherty, attended a launch event at the Ennis campus of the Gaelcholáiste and Community College last week, together with the professional music tutors who will participate in the programme.
Lessons have commenced on Wednesday afternoons in the following areas: concertina and fiddle led by Pádraig Rynne; beginners' guitar with Eoghan Judge; and more advanced guitar with Mike Varden.
Lessons are heavily subsidised, in line with Music Generation's goal that no child be denied music tuition due to economic circumstances, and instruments are provided where necessary.
This is the latest initiative at the schools, which have a well-established tradition of musical excellence.
The College Ceili Band is a well established feature at events inside and outside the schools, and includes several All-Ireland winning young musicians in its ranks. The students practise every Tuesday and recently performed for a Scottish delegation which visited Gaelcholaiste an Chlair.
The two colleges also host a Modern Music Club and a Choir, both of which meet on Wednesdays.
The new Music Generation programme will provide group or individual lessons as required and the students will perform at a concert in May 2016.
To date, 42 students at Ennis Community College and Gaelcholáiste an Chlair have signed up for the tuition.