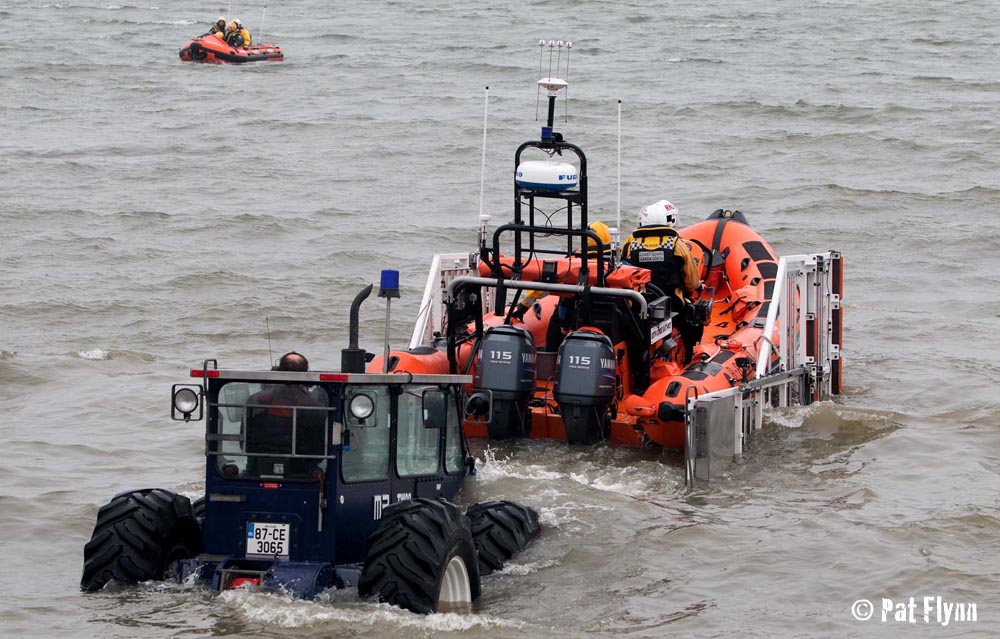 The state owned electric power transmission operator, EirGrid, has thanked the RNLI for assisting staff who got into difficulty on the Shannon Estuary yesterday.
A rescue operation was mounted in severe weather early on Tuesday morning after a workboat with three people on board got into difficulty.
The 43ft motor boat had been involved in cable laying work on behalf of EirGrid when the vessel's propellor became fouled by a rope.
The high voltage cable is being laid between the ESB's power generation station at Moneypoint on the Clare shore and Kilpaddoge in Co Kerry. The boat was about 700 metres from the shore at Kilpaddoge when the incident happened.
After the boat's propellor became tangled in the rope, the vessel's engine stalled and those on board became concerned that they would be left drifting in the estuary or could run aground.
The alarm was raised shortly before 5.00am when the crew contacted the Irish Coast Guard's marine rescue sub centre on Valentia Island in Co Kerry.
Staff there maintained radio contact with the boat crew while alerting the RNLI lifeboat based at Cappa near Kilrush.
In the meantime, a team of commercial divers also working on the project, were onshore at the time and they were also alerted. The divers launched their smaller boat and set off the meet the stricken vessel.
The divers remained with the boat until the lifeboat arrived at around 5.20am.
Rescuers and the dive team assessed the situation and determined that the boat wasn't at risk of drifting as the propellor was fouled on a rope apparently secured to the seabed.
Kilrush RNLI spokesman Charlie Glynn said: "Conditions were very challenging at the time and when we arrived on scene we found that the motor vessel was heavily fouled but in no immediate danger of drifting."
"Commercial divers were tasked as the sea state improved and managed to clear the propeller. Our crew stood by until power was restored to the motor vessel and returned to station at 7.10am," he said.
An EirGrid spokesman said: 'A support vessel associated with ESB Networks, who are working on behalf of EirGrid, got into some difficulty during cable-laying on the Shannon. A decision was made to contact RNLI for support."
"The safety of our staff and those working on our projects is a core company value and as such no risks were taken in relation to the safety of those on board. The vessel returned to port safely and there were no further issues arising as a result of the incident. We would like to thank the RNLI for their support," the company said.