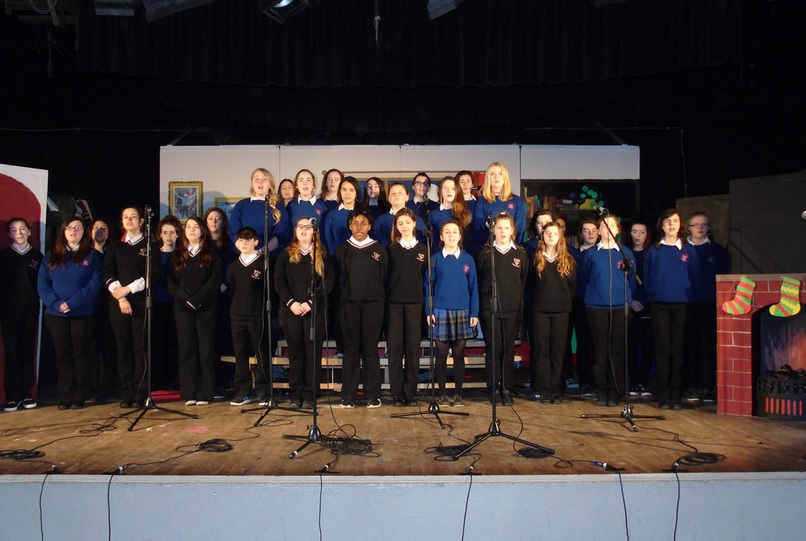 Ennis Community College and Gaelcholáiste an Chláir hosted a Winter Recital reecntly to celebrate the talent in the schools and raise funds for worthy causes.
Over 200 people attended the concert in the school hall, which was titled 'A Winter Song'.
Led by music teachers Ms Kathleen Tuohy and Ms Orla McDonagh, the students spent weeks rehearsing for the performance which featured traditional, contemporary and classical music and dance; as well as drama and choral and solo singing.
The programme featured set pieces with the various musical groups in the college: céilí band, choir and orchestra. Sean-nós singing and Irish dancing were featured along with a contemporary dance troupe choreographed by Ms Nike  Adesyian and a drum performance by the Transition Year class.
A highlight of the night was the performance by the Music Generation group formed as part of the recent initiative with Music Generation Clare, a project funded by U2 and others to bring music education to all. Some of these students have only been learning their instruments for a few weeks and it was their first time on stage.
Solo performers included Siofra Ní Éilí-Dhugáin, Éadaoin Ní Chonmara, Jennifer Ní Mharacháin, Niamh Nic Éadbháird, Ella Ní Eoghanáin, Imrich Ferko and Lily Ní Chonchubháir. The choir performed a repertoire of Christmas Carols, Gospel, Jazz, pop and traditional songs, and the First Year English Class gave a dramatic performance of the poem 'The Night Before Christmas'.
Over €1200 was raised at the door and this will be donated to the local St Vincent de Paul and to Crumlin Children's Hospital.