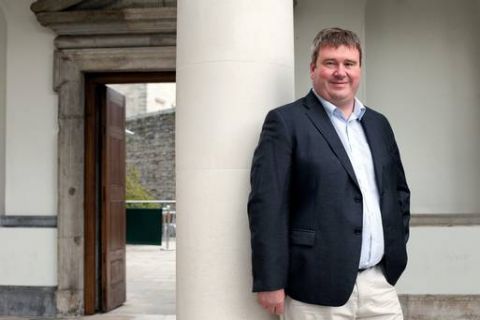 Ennistymon Senator, Martin Conway has ruled out running in the 2016 General Election.
Conway lost out to Cllr Mary Howard as she was selected to join TD's Pat Breen and Joe Carey on the Fine Gael party ticket for the upcoming Election. Speaking on Clare FM's Morning Focus, Martin said he had declined offers from Renua and another unnamed political party to run as a candidate for them.
The Seanad Spokesperson on Justice, Equality and Disabilities admits he'd like his political future to be with Fine Gael but in conversation with The Clare People, he revealed he will be considering his political future.
"I will now go back to the drawing board to see what my future as a politician is. It has been a great privilege to represent Clare on a national level. I am the first politician with severe sight difficulties to serve at a national level and I think I have proved that a person with a disability can do a very good job in office".
A graduate of UCD, Martin was the first visually impaired member of the Oireachtas. He saw his election to the Seanad in April 2011 as a stepping stone to securing a party nomination for the next General Election. Having missed out on the nomination, the founder of AHEAD is obviously disappointed.
"I am going to have to examine all possibilities. I have worked hard for the past four and a half years in the expectation that I would be contesting a general election. All the work was to no avail".
He wished Cllr Mary Howard the very best of luck in her campaign to become the first Clare female elected to Dáil Éireann in fourteen years.