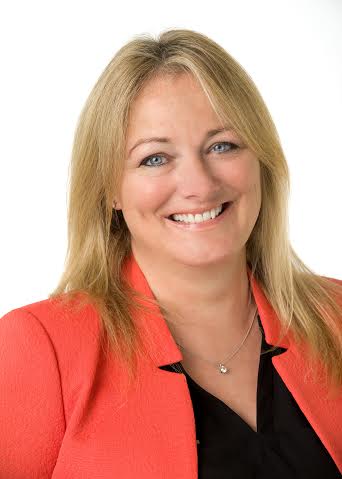 Fine Gael have selected Mary Howard as their third and final candidate for the General Election with Senators Tony Mulcahy and Martin Conway losing out.
A member of Clare County Council since the 2014 Local Elections, Mary admits to being slightly behind the other candidates due to such a long wait but she is wasting no time in getting her campaign off the ground. "You are at a disadvantage alright but it's up to me to make up the ground and just get completely committed and I've actually organised a canvas for tomorrow so I'm hitting the ground running".
The Ennis woman says she is happy with how the procedure that party headquarters followed in selecting the final candidate. "I'm absolutely delighted to be selected but I'm not a strategist and I'm sure the party strategist had a reason for that and I'm not part of that information, the Executive Council make that call and we are left out of the equation which I suppose is right because I'm not a strategist, I'm a grafter, I'm a worker, so that really was a decision to be made by the party".
Mary is the daughter of the late Fine Gael Senator, Michael Howard. She believes her track record shows she is more than capable to fight for a seat in Dáil Eireann. "My track record shows that I'm very much involved in my community, that I work hard and that I have been very productive and you can see that right through from when I joined Ennis Town Council in 2009 up to my time in Clare County Council for the last year and a half since then".
In what will be the biggest task in her political career, Mary says her love for Clare drives her to work harder. Speaking to The Clare Herald she said "I've worked very very hard, I've been one hundred percent committed to the job, I absolutely love my job and where I come from and that is the reason I work so hard. I really feel that we're very blessed to come from the Mid-West of Ireland, I think County Clare is an amazing place".
Employment is big on Ms Howard's agenda and it is vital to bring in more jobs while also maintaining the jobs at Roche. Another concern of hers from conversations with people in the County is that of the safety and clamping down on gangs travelling into Clare via the motorway.
"I know that from on the ground from speaking with other people, other issues that they're quiet worried about is their safety, these gangs that are coming off the motorway, we need a mobile responsive task force that can respond to crime effectively and tackle both our rural and urban areas, this is a very real fear all over the County, we always thought the motorway would never come fast enough and then there are disadvantages with our connectivity, you have these gangs that are coming in fast and powerful cars, the one good thing is the Government have committed to more mobile armed Garda units".
She is conscious of the need to secure extra funds to deal with the flooding crisis that has devastated many homes across Clare this winter. In the County we've had a terrible winter so far with flooding, our proximity to the River Shannon and the Parteen Weir is a reality and we've just got to deal with it and get funding down from the Office of Public Works or the Department of Environment to deal with this issue correctly on the ground".
It has been fourteen years since the Banner County last elected a female TD, it being Síle deValera in 2002. Mary feels there is a strong possibility this trend will be broken in the coming months. "We've very capable women now involved in the campaign, certainly from my point of view, I have worked and I have proven myself over the last six years, I have shown that I do work hard, I do get results and I have been very productive and I hope that will be reflected in the vote in the upcoming General Election"
With regard to her securing one of the four coveted seats, Mary is unable to make a prediction at this moment time whether or not she will get a seat but she says defiantly that she will do her utmost to get a seat. "I don't have a crystal ball but I would absolutely love to be successful and I will do everything in my power and everything I possibly can to be successful".
Sitting TD Joe Carey welcomed the addition of Mary Howard to the Fine Gael ticket. "We have an extremely strong Fine Gael team in County Clare. I am very much looking forward to running a vigorous campaign to help us return to Government and implement our long-term plan to keep the recovery going."