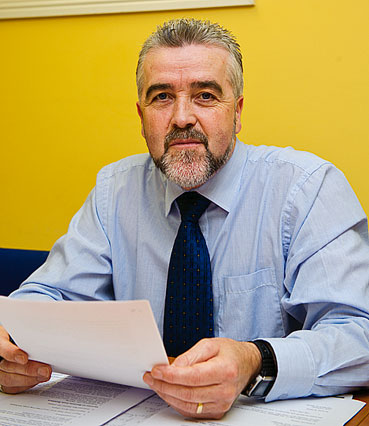 Cllr Gerry Flynn has opted not to run in the General Election with finance the main reason for his decision.
It wasn't an easy move according to the Independent Cllr. "I am gutted. I put myself out there, I did my best to put myself in a position where I could contest it and have an impact. I do believe that if I were elected I would make a difference for Clare because I would join up with like minded in the Dáil if I got there".
As an Independent candidate, Flynn laments the lack of resources available to him in comparison with those available to party members. "I have thought long and hard about it, I've looked at the opinion polls. I have also costed how much I would need. I'd have to have approximately €30,000 at my disposal to even think about it".
"The parties are funded by the taxpayer but, for me, it would be like climbing Mount Everest ten times. There was no way Gerry Flynn was going to enter any race unless I thought I was going to win. From an economic perspective, for me it'd be next to impossible and I don't see an independent seat in Clare at the moment" he said.
The Shannon resident was critical of the performance of the County's current Oireachtas members. "I would have loved to see myself as having a realistic chance of winning a seat in the Dáil because then I would have the back-up of having a constituency office in Clare to serve the people. They have offices paid for by the taxpayer but I don't feel they're providing a proper service to the constituents".
A member of Clare County Council since 2004, Gerry is happy to remain on the local authority for the future. "At county level, I feel I am effective and I do bring up the issues. I couldn't be happier with the positions I have in Clare County Council, chair of planning in the policy committee and chair of housing, I couldn't be happier with how much I've achieved at County Council level and I can't really go any higher".
He ruled out a future bid for Cathaoirleach of Clare County Council. "I don't have much interest in being the mayor because I don't do the foreign travel stuff, so that wouldn't suit me".
As it stands there will be no Shannon candidate in the race for Dáil Eireann. Fine Gael's Tony Mulcahy was unsuccessful in his bid to secure a party nomination. Richard Cahill from Sixmilebridge, Quin's Clare Colleran-Molloy and sitting TD Joe Carey of Clarecastle are the only current candidates in the Shannon region of the County.