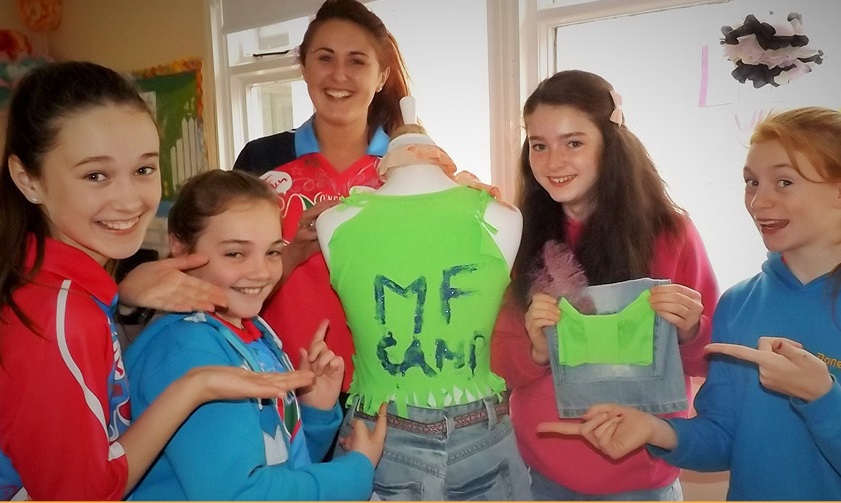 From 1st August to 5th August, a team of up to 28 volunteers will deliver a host of inspiring activities to girls aged 11-13, centred on Michaela Foundation's 'life without limits' ethos in the secondary school campus.
Each day the leaders will deliver activities in Fun, Faith, Fashion, Well Being and Fáilte, with the ultimate aim of not only giving the participating Campettes a week to remember but also helping them grow in self-esteem and confidence.
Volunteering at Camp is a perfect opportunity to enhance a CV, make new friends and have fun! Furthermore, each volunteer will also receive an exclusive Michaela Foundation Camp jersey from O'Neills.
Activity specific training will be provided for all voluntary leaders. First aid and child protection training will also be provided for all volunteers.
The Clare Camp is one of 21 Camps that will take place in 2016, a year which marks Michaela Foundation's 5th anniversary. The growth of the Michaela Foundation Summer Camps would not have been possible without the commitment and dedication of hundreds of inspirational volunteers who share their skills, enthusiasm and time to make each Michaela Foundation camp a unique experience for so many young people.
Further information on the volunteering roles and responsibilities can be found on the Michaela Foundation website. In the past, Michaela Foundation has been oversubscribed with applications. Therefore, anyone interested in volunteering should get their application in early and ensure that their personality shines through in their form. Visit the Michaela Foundation website to find out more: www.michaelafoundation.com