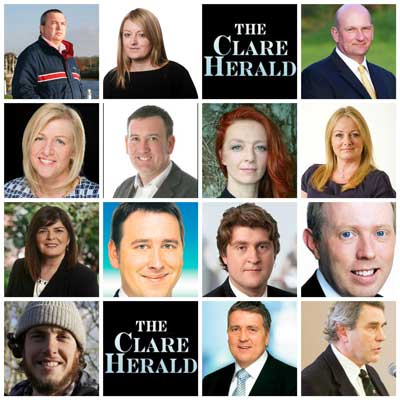 With just two days to go until the General Election punters continue to pile their cash on a Fine Gael/Fianna Fáil coalition, according to Boylesports.
The price of this historic government happening has hardened further into 4/6 from 8/11 and is showing no signs of drying up with a Fine Gael/Labour/Social Dems/Any Others government its nearest rival in the betting at 13/2.
Fianna Fail's Catherine Ardagh is now 3/1 from 6/1 to win one of the four available seats in Dublin South Central whilst in Louth; Fianna Fail's Declan Breathnach has hardened further into 1/5 from 2/5 to win one of the five available seats. As a result outgoing TD Peter Fitzpatrick (FG) has drifted out to 11/8 from Evens. Labour's Ged Nash also suffered a drift to 3/10 from 2/9, but remains odds on to win a seat.
In Galway West, following the latest TG4 survey poll, Fianna Fail's Éamon Ó Cuív has seen his price eased to 1/25 from 1/50 with Fine Gael's Sean Kyne now 1/9 from 1/3. Former Mayo and Galway football manager, John O'Mahony is now odds on to win a seat having been supported into 2/9 from 11/8.
Liam Glynn, BoyleSports' spokesperson said: "There is no sign of the support for a Fine Gael/ Fianna Fáil coalition drying up with punters continuing to latch onto it despite the price hardening further into 4/6. Our traders are reporting that it may well shorten even further before Election Day as it's now a five figure loser having been supported down from 7/4."
He added "Fine Gael outgoing TD, John O'Mahoney has seen support after the latest TG4 survey poll predicted Fine Gael and Sinn Féin to be winners in Galway West. The former Mayo and Galway manager is now odds on at 2/9 to win a seat having been supported in from 11/8."
Political Movers & Shakers
Dub South Central:
Catherine Ardagh (FF) 3/1 from 6/1
Louth:
Declan Breathnach (FF) 1/5 from 2/5
Peter Fitzpatrick (FG) eased to 11/8 from Evens
Ged Nash (Lab) eased to 3/10 from 2/9
Galway West:
Éamon Ó Cuív (Fianna Fáil) eased to 1/25 from 1/50
Sean Kyne (Fine Gael) now 1/9 from 1/3
Trevor Ó Clochartaigh (Sinn Féin) 1/6 from 2/5
John O'Mahony 2/9 from 11/8
Government After The Next General Election
Fine Gael/Fianna Fail 4/6
Fine Gael/Labour/Social Dems/Any Others 13/2
Fine Gael Minority 8/1
Fine Gael/Lab/Renua/Any Others 10/1
Fine Gael/Labour 12/1
Fine Gael/Lab/Social Democrats 16/1
Fianna Fail/Sinn Fein/Social Democrats 25/1
Fine Gael/Labour/Renua 25/1
Fine Gael/Sinn Fein 28/1
Fine Gael/Fianna Fail/Renua 33/1
Fine Gael/Fianna Fail/Labour 33/1
Fianna Fail/Lab/Social Dems/Any Others 33/1
Fianna Fail/Sinn Fein/Labour 33/1
Fine Gael/Labour/Green 40/1
Fianna Fail/Sinn Fein 40/1
Fine Gael Majority 40/1
Fine Gael/Social Democrats 50/1
Fianna Fail/Labour 66/1
Fine Gael/Renua 66/1
Fianna Fail/Lab/Social Democrats 80/1
Sinn Fein/Lab/Green 80/1
Fine Gael/Lab/Sinn Fein 80/1
Fianna Fail Minority 100/1
Fianna Fail Majority 200/1