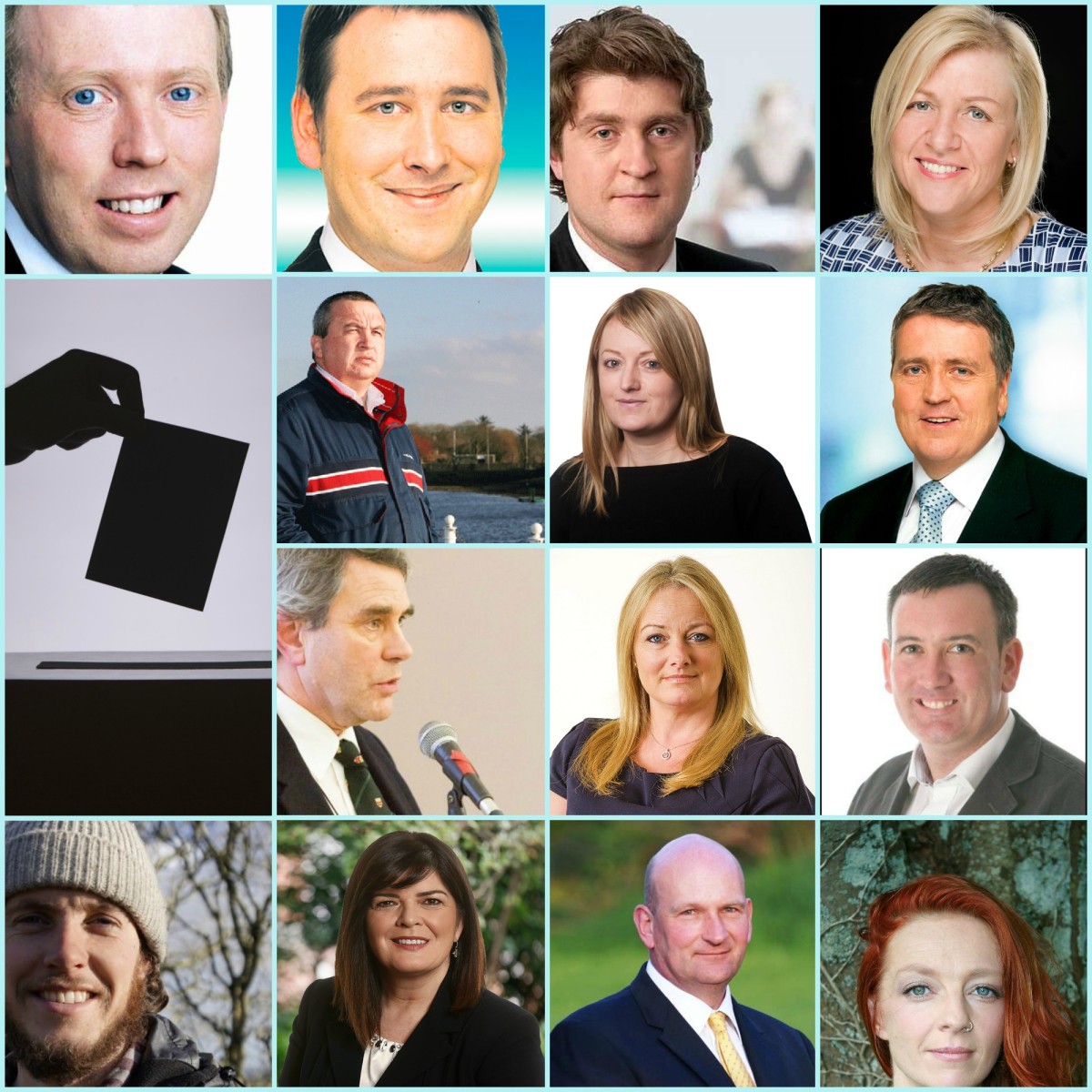 During the past week, The Clare Herald has been inviting members of the public to cast their vote on who they would like to see represent the Clare Constituency at Dáil Éireann following the next General Election, which takes place on Friday 26th February 2016.
1,246 votes were cast between midday on Wednesday 3 February 2016 and 11pm on Tuesday 9th February 2016 (original poll).
Poll participants were afforded one vote and asked to choose their preferred candidate.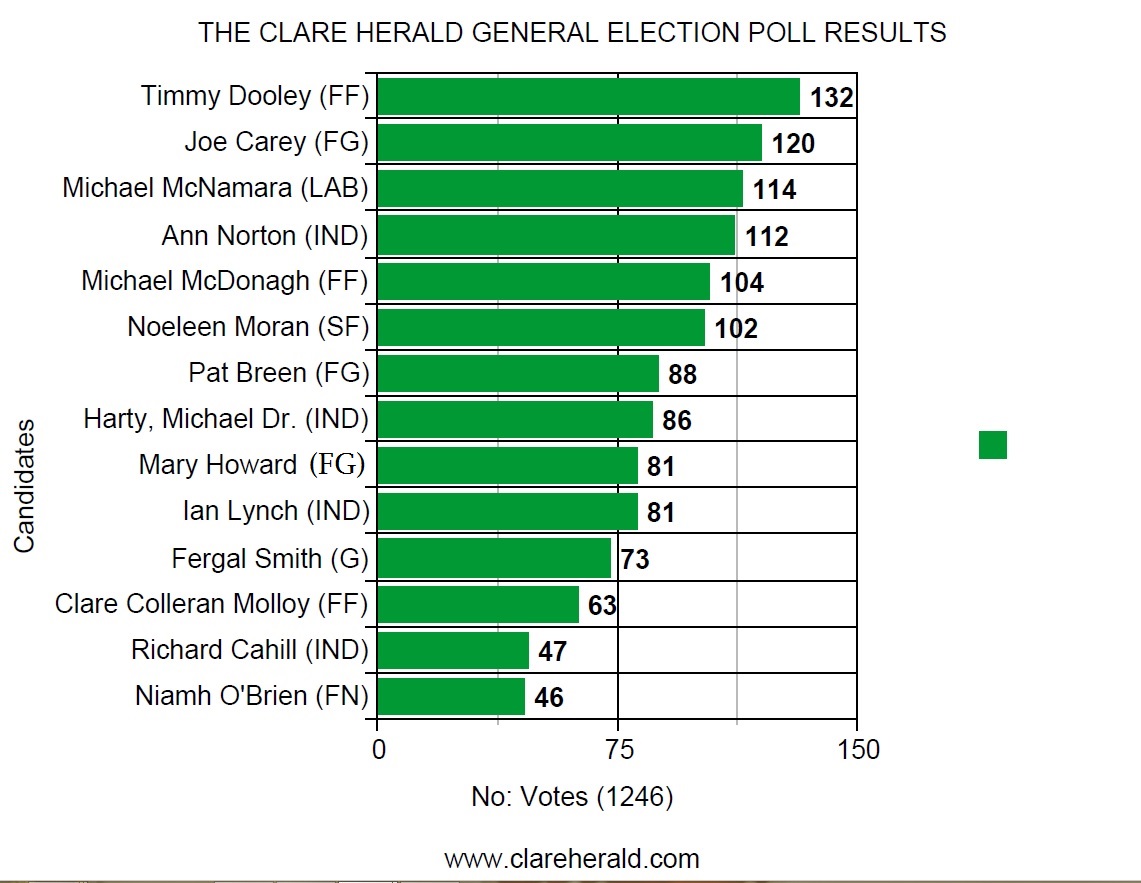 Sitting Fianna Fáil T.D. Timmy Dooley emerged as the number one choice of those polled finishing with 132 votes or 10.6% of overall vote, a 1% drop on his poll-topping showing in August 2015.
In second place was Joe Carey of Fine Gael who received 120 votes or 9.6% of the overall vote, a significant jump from his 5.2% share of the overall vote 6 months ago.
A third sitting TD, Michael McNamara of Labour finished with 112 votes or 9.15% of all votes received. McNamara also came 3rd in the August 2015 poll.
Independent candidate Cllr. Ann Norton in 4th place was marginally behind McNamara on 112 votes or 9% of the vote, a near 6% increase on her share of the vote last time out.
Fianna Fáil's Michael McDonagh finished just outside the top 4 with 102 votes or 8.35% of the overall vote, representing a same 5th place finish but a 1% increase in his share of the vote in the August 2015 poll.
And just like six months ago, Sinn Féin's Noeleen Moran (88 votes) finished in 6th with sitting Clare Fine Gael TD Pat Breen in 7th. Breen polled 88 votes or 7.06% of the overall vote, representing a 1.5% drop in his share of the overall vote from August 2015 when he finished in second place. Dr Michael Harty was two votes behind them on 86.
Mary Howard of Fine Gael and Independent candidate Cllr. Ian Lynch were tied on 81 votes each, and were followed by Fergal Smith of the Green Party with 73 votes and Cllr Clare Colleran Molloy (Fianna Fail) on 63 votes, Richard Cahill (Independent) on 47 votes and Niamh O'Brien of Fís Nua on 46 votes.
Independents received the most votes of all candidate groupings/parties securing 26.1% of all votes cast. This represented a 7% jump for Independents on their showing in August 2015 poll. Fine Gael showed a 8.53% drop (*Joe Cooney was included in the Aug 2015 poll) to 23.14% while Fianna Fáil were the second most popular party on 23.94%, a slight increase on six months ago.
Follow our General Election coverage here or for more on the individual candidates click on one of the following Clare Colleran Molloy, Timmy Dooley, Michael McDonagh (Fianna Fáil); Ann Norton, Richard Cahill, Ian Lynch, Dr. Michael Harty (Independent); Niamh O'Brien (Fís Nua); Noeleen Moran (Sinn Féin); Fergal Smith (Green); Michael McNamara (Labour); Joe Carey, Pat Breen, Mary Howard (Fine Gael).