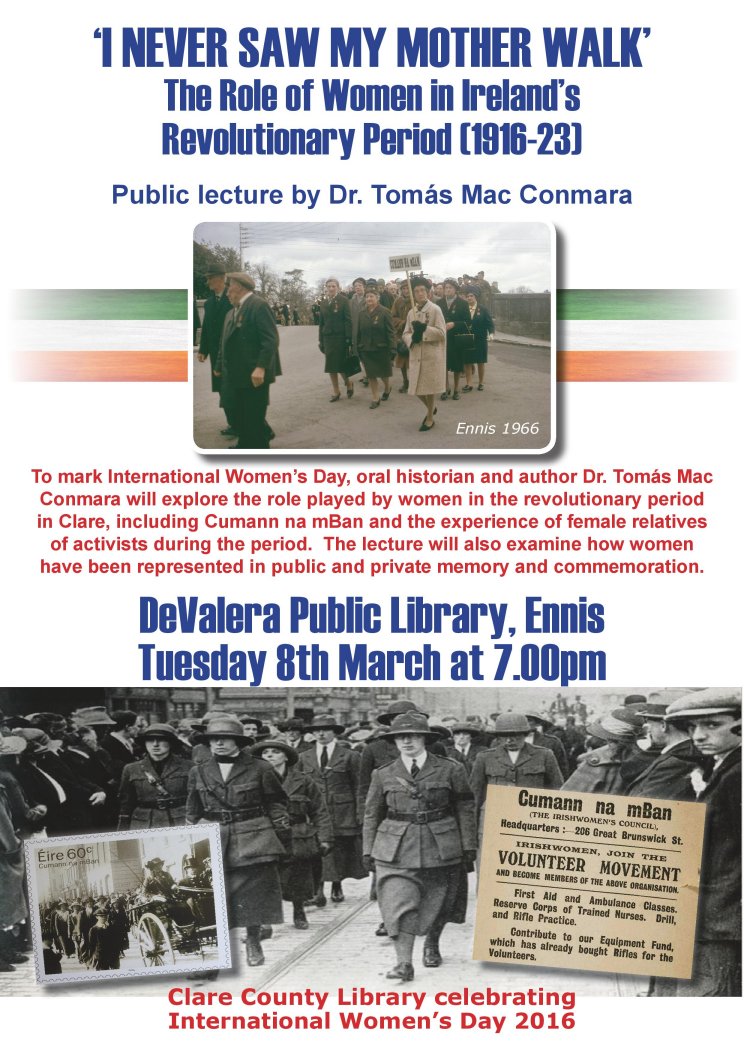 Clare County Library will celebrate International Women's Day (IWD) today by hosting a special talk on the role played by women during the Irish revolutionary period.
International Women's Day marks the global celebration of the social, economic, cultural and political achievements of women. The day also marks a call to action for accelerating gender parity and the 2016 campaign theme is #PledgeForParity.
Clare County Library is marking the day by welcoming oral historian and author Dr. Tomás Mac Conmara to the De Valera Public Library in Ennis on Tuesday, 8th March at 7pm to give a talk entitled 'I Never saw my Mother Walk', the Role of Women in Ireland's Revolutionary Period (1916-23).
The talk explores the role played by women in the revolutionary period in Clare, including Cumann na mBan and the experience of female relatives of activists during the period. The lecture will also examine how women have been represented in public and private memory and commemoration. This is a free event and all are welcome.
Visit www.clarelibrary.ie for details of all library events or phone 065-6821616/6846350.
For more information on events being held to mark International Women's Day visit www.internationalwomensday.com.