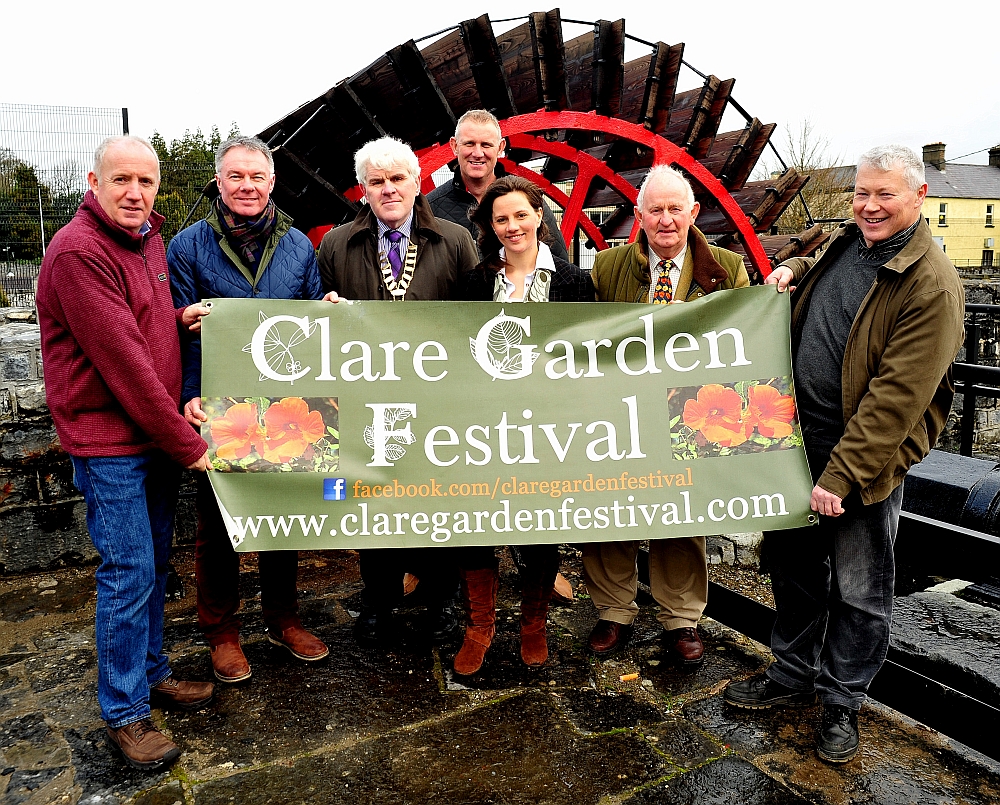 Following the great success of the first Show Garden created at Clare Garden Festival in 2015, the festival organisers have decided to create a second garden at this year's festival to be displayed on their festival date on Sunday, 24th April 2016 at Ennis Showgrounds.
This year's show garden will again be designed and built by Castleview Garden Design and for the first time supported by Clare County Council Gardening Section. The garden will again be supported by the Regional Garden Show grant from Bord Bia.
Gary Graham, Bord Bia's Bloom Manager said: "Bord Bia is delighted to support a fantastic show garden for a second year at the Clare Garden Festival. Our main objective is to encourage garden festivals to create core gardening content differentiating their show from other shows or festivals. Visitors should see something new and interesting that inspires them to do more gardening and/or to engage a professional designer or landscape contractor." He finished by saying: "I would like to congratulate the festival organisers, the garden designer and the local authorities on this project which shows outstanding commitment to horticulture and garden design."
This year's show garden will be entitled 'Ennis Mill Wheel Garden' owing its name to its final destination which will be at the newly restored and now turning mill wheel in the town centre of Ennis. The site was recently developed as an amenity area adjacent to Phase One of the West Clare Greenway. The show garden will be built as a show garden at Clare Garden Festival, Ennis Showgrounds. Following the festival, it will be moved to its final destination at Ennis Mill Wheel and it will be maintained by the Council's Gardening Section and will provide a legacy to the Town of Ennis to be enjoyed by all.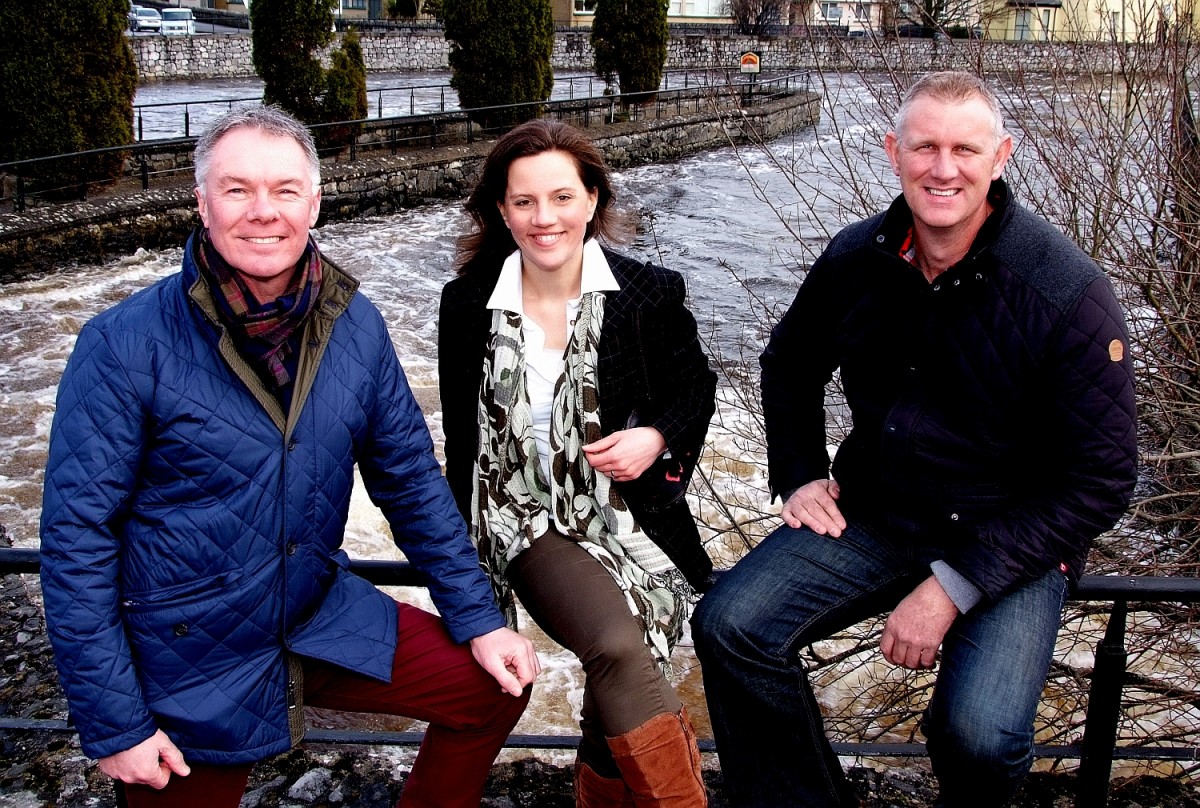 Mayor of Ennis Councillor Pat Daly said: "The Ennis Municipal District is delighted to be able to support the development of the Ennis Mill Wheel Garden project. When the Council was approached with the idea of establishing a legacy garden which is to be created at the popular Clare Garden Festival in April this year, all wheels were set in motion to support this initiative to help make it become a reality. Supported by Bord Bia, the combined flair of designer Eric McNamara and the knowledge of the Council's Gardening Section will ensure that the garden will be a special place for all to enjoy especially as it is adjacent to the river walk & cycle path". He added, "The garden will greatly enhance the recently completed restoration of the landmark mill water wheel at Mill Road and on behalf of Clare Co Council, I would like to acknowledge the support of everyone involved."
Eric McNamara, garden designer and owner of Castleview Garden Design said: "The design for this year's show garden supported by Bord Bia is of course inspired by the beautifully restored mill wheel itself. Shape and colour are the exciting elements from a designer's point of view resulting in a circular design with colours in the red, white and green spectrum. It is a great pleasure to be involved this year again and I would like to take this opportunity to thank our sponsors and supporters including Bord Bia, BUD Garden Centre, Dundrum Nurseries, Burren Smokehouse, Ennis Tidy Towns, Glenbrook Nurseries, Future Forests, Shannonside, Williams Concrete Products, Ryan Bros and Zest!."
With the festival preparations wheeling along nicely, festival manager and founder Carmen Cronin is working hard at this time of year speaking to over 60 stallholders from all over Ireland, organising some entertaining and educational talks with expert speakers and creating a great day out for all the family at Ennis Showgrounds in partnership with Clare Agricultural Show Society.
Festival Manager and founder Carmen Cronin said: "The festival last year certainly was a highlight and brought over 2000 visitors on the day. I believe that this success was hugely strengthened by the show garden on show that day. It was such a sad thing to see the garden being disassembled afterward and it is down to the great support and interest from Clare Co Council Gardening section that we will this year be able to give the garden a permanent home in the town following the festival. Of course, the garden could not be built in the first place without the fantastic support we are receiving from Bord Bia and Gary Graham."
Clare Garden Festival is an annual festival held at Ennis showgrounds on the last Sunday in April, the 24th April this year. The festival provides a day out for all the family with great food and entertainment available and is a treat for all gardeners from Clare and beyond. Clare Garden Festival is run in association with Clare Agricultural Show Society and is proudly supported by Flynns Pharmacy, Clare County Council, Blarney Castle Gardens, Ennis Tidy Towns, Zest! and Bord Bia. Further details on the festival itself is available from the festival website www.claregardenfestival.com and regular updates from www.facebook.com/claregardenfestival.