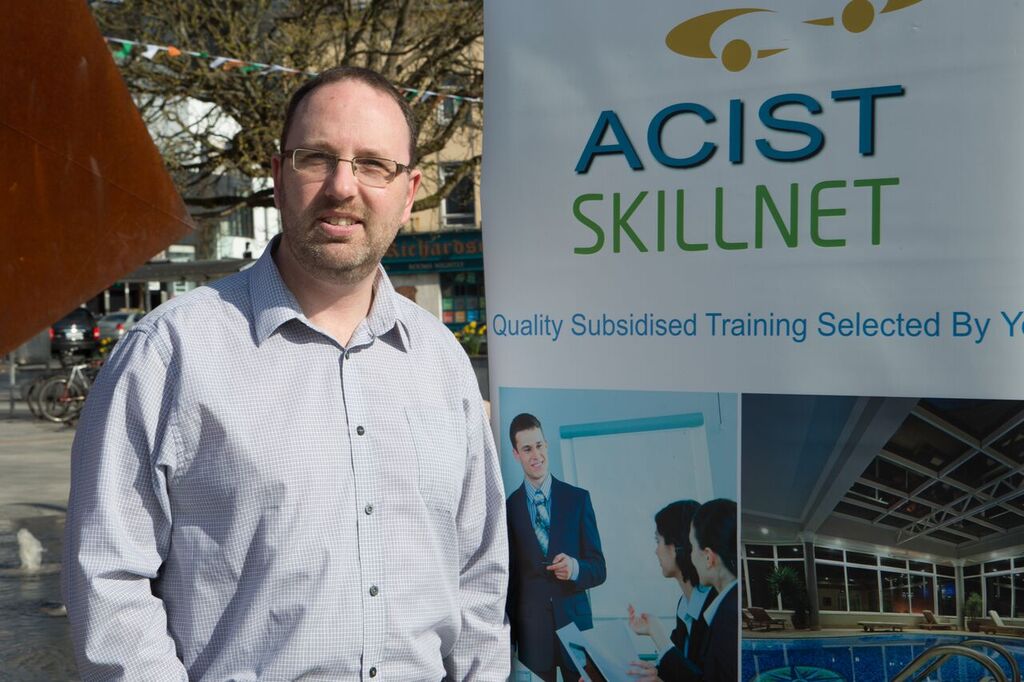 2016 marks the 10th Anniversary of the founding of ACIST Skillnet by CEO of HR Interventions Group and HRLocker, Adam Coleman.
Based out of Lahinch, the ACIST Skillnet Network set out with the task of providing subsidised training and networking events to private sector companies mainly in Industry, Services and Tourism sectors across the Mid-West Region of Ireland. Since 2006 it has achieved an impressive target of upskilling over 6000 employees in a wide range of disciplines with over €2m being spent in the region.
Recently appointed Network Manager, Stuart McCamley highlights "In an era where technology and business in general moves and changes so quickly, upskilling and retraining employees is an effective way of maintaining competitiveness and sustaining jobs."
Nowadays, ACIST Skillnet subsidise a variety of courses including Management, Financial, Health & Safety, Practical skills, IT and Customer Service from non-certified 1 day events all the way up to Level 9 of the QQI / FETAC scale. Membership of the network is free and automatic once an employee begins a subsidised course. Tim Forde, General Manager of Active Ennis and Chairman of the ACIST Skillnet Network Steering Group remarked "The Skillnet provides member companies with up to date, relevant courses and we encourage an enterprise led approach by inviting business leaders to join the Steering Group"
You can meet the ACIST Skillnet and over 100 other business leaders and professionals at 'Transform Your Business in The Cloud' in Galway on Tuesday 12th April. This is a free breakfast event, promoted by ACIST Skillnet, HPSU Skillnet and ITAG Skillnet, that seeks to demystify The Cloud and show how it can boost your business. To book a place at this worthwhile event, visit the Eventbrite website and search for the event.
Skillnets funds and facilitates training through over 60 networks of private sector companies, in a range of sectors and regions. It currently has a national budget of circa €16m, funding being provided by the National Training Fund via the Department of Education and Skills.
For information on current courses visit www.skillnets.ie, contact the ACIST Skillnet Network Manager at 065 7081466 or email stuart@skillsacist.com