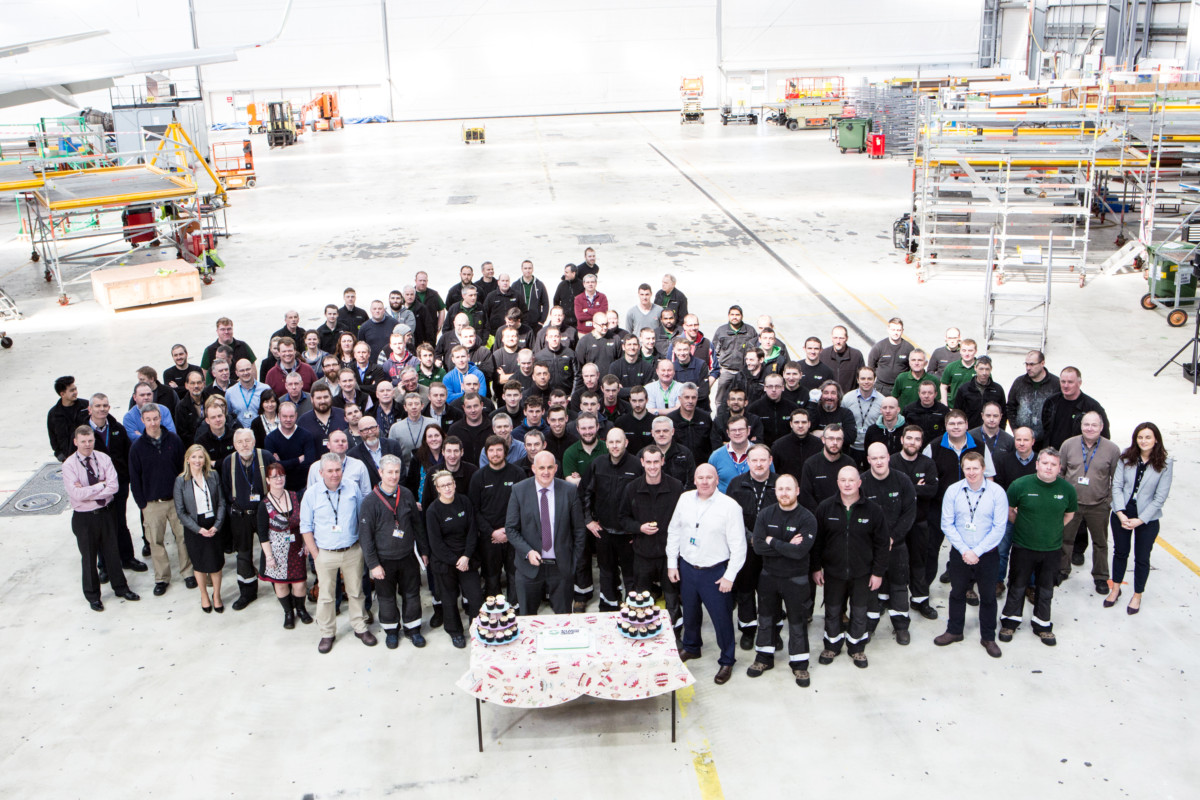 Shannon Airport based Atlantic Aviation Group celebrated their first year under new ownership this week with the announcement of 10 new jobs in the company.
Staff gathered in the 65,000 square foot hanger to mark the occasion and to hear about the company's growth and expansion plans.
Patrick Jordan, who purchased the company last April, has overseen a year of growth and change. Among the changes are a number of new additions to the senior management team including; CEO Connor Flanagan, COO Shane O'Neill, Strategy & Marketing Director Edel Jordan and the most recent addition, HR & Training Director Caoimhe O'Donnell.
Speaking at the celebration, Mr Jordan said "This Company has seen a lot of positive change over the past year and we have concentrated on developing structures, programs and services that will help the business to grow in the long-term. We are very lucky to have a great team here at Atlantic Aviation Group and the technical talent and experience is second to none. The team has been extremely open to change and we are already seeing the benefits of enhanced teamwork, leaner systems and a more customer-focused approach."
Speaking about the future ambition of the company, he added "In the past year, we have worked hard to recruit an enhanced commercial team to complement our technical team and that helps to bring about change as we learn from one another.  The business now needs to stand on its own as a privately owned company in a very competitive marketplace. We are constantly looking at other services that we could offer to add value for our customers."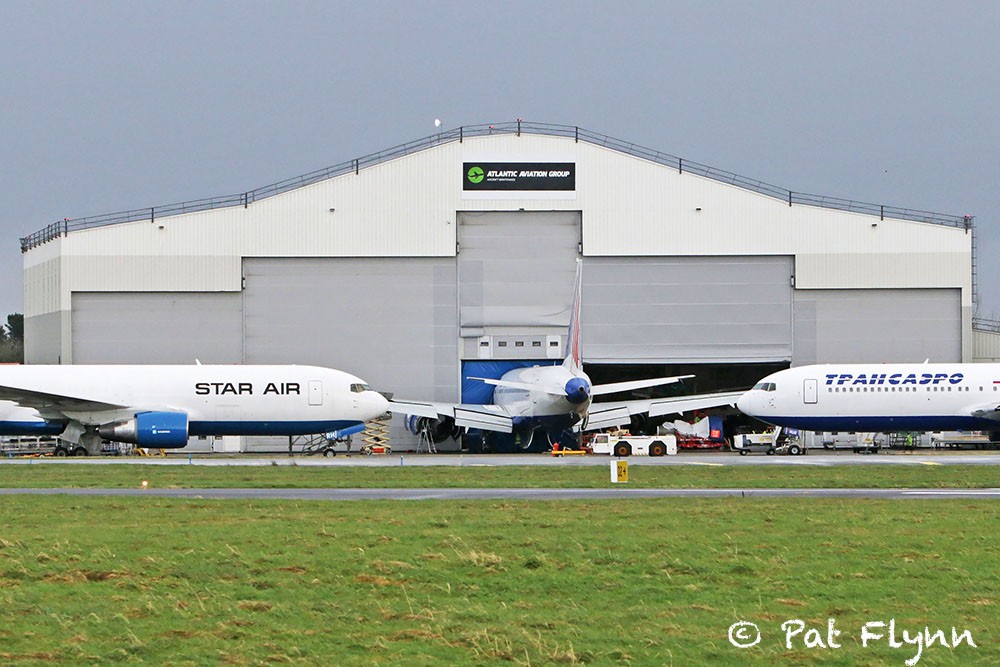 Commenting on the jobs announcement, CEO Connor Flanagan added, "We are delighted to announce the addition of these new jobs for maintenance engineers and inspectors to support our growth plans. It's important for Shannon that we continue to invest in and develop this region as an Aviation Centre of Excellence. At Atlantic Aviation Group, we are entering a very exciting time at the company and we are looking for ambitious people who will help grow a sustainable business."
Atlantic Aviation Group is currently hiring Aircraft Mechanics, a B1 Engineer, a B2 Engineer and a Design Engineer. The company has also recently launched its prestigious Aircraft Maintenance Engineer Apprentice programme with applications closing on Friday May 13th. To find out more about any of these jobs go to www.atlanticaviation.ie.