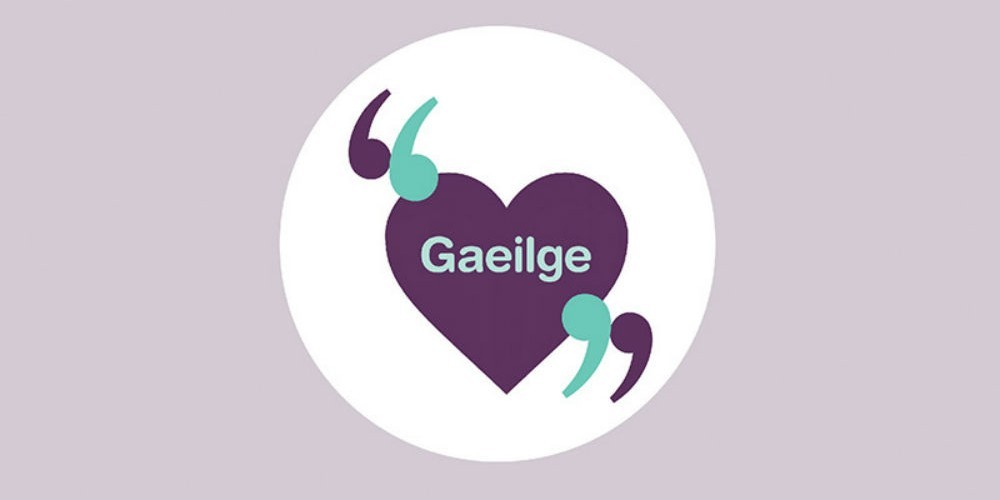 Students and teachers from three Clare schools gathered at St. Patrick's College, Drumcondra, Dublin on Thursday where Bláthnaid Ní Chofaigh presented them with Gaelbhratach – a flag to signify a school's achievements in fostering the use of Irish.
The Gaelbhratach scheme was initiated in 2014 with the support of Foras na Gaeilge. 60 schools will be presented with the Gaelbhratach in this year's ceremony including Coláiste Phobail Chill Mhichíl, Coláiste Naomh Fhlannáin, Coláiste an Rísigh.
Gaelbhratach is awarded to schools in recognition of having achieved a set of targets which have been agreed upon by student committees and teachers within each individual school. This system of gradation ensures that the process is owned by the student body and is relevant to the levels of competence within each individual school. Flags are awarded on merit for a period of two years – after which a school can apply for retention.
"The purpose of the Gaelbhratach scheme," said Siún Ní Shé of Gael Linn, "is to enable children to use with confidence the Irish they learn in order to communicate with each other, within the school community and with the wider community. To date, schools have responded very positively to a scheme which is student-led, whilst also providing teachers with a significant support system for using the most modern methods of teaching the Irish Language."