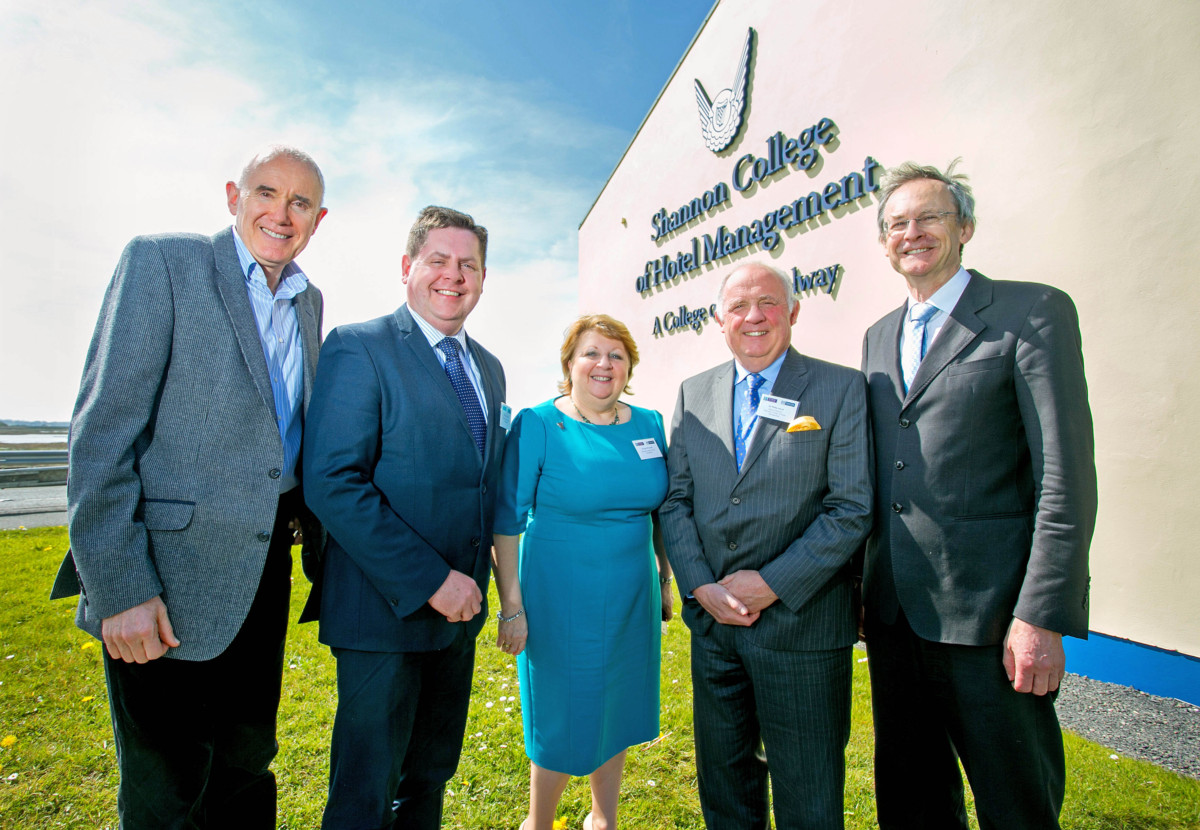 Shannon College of Hotel Management hosted the Travel and Tourism Research Association's (TTRA) Annual European Conference this week.
The conference is aimed at creating a platform for practitioners and academics from all over the world to share their research and ideas on the travel and tourism sector.
Last summer Shannon College amalgamated with NUI Galway becoming the only college within the Irish university sector to offer level 8 degrees in the field of hotel management. Since this amalgamation, Shannon College has developed a strategy to become a centre of excellence for research in tourism and hospitality.
Dr Seán T. Ruane, Tourism Lecturer at Shannon College and current president of the European chapter of TTRA, said: "The conference provides a unique opportunity to access up-to-the-minute research from international tourism experts. This event forms a launch pad from which tourism planners and practitioners in the region and further afield can fine tune their future marketing strategies."
Shannon College has a long history of offering practical and real life experience to students and this conference posed another opportunity for learning. The conference was organised and run by the Year 4 Event Management Class in the college.
Founded in 1970, the TTRA is a non-profit association whose purpose is to enhance the quality, value, effectiveness and use of research in travel marketing, planning and development. The association strives to be a leader for the global community of practitioners and educators engaged in research, information management and marketing in the travel, tourism and hospitality industries. Members in TTRA represent a variety of segments from the greater international travel and tourism community, including educators, practitioners, research providers/consultants and users of research. TTRA has a number of chapters across North America, Asia and Europe.
Delegates and speakers travelled to Shannon from many parts of the world including Melbourne, Toronto, Qatar and many parts of Europe to attend this conference. Speakers at the conference included; Dr Suzanne Cook, a former President of the US Travel Association; Rolf D. Freitag, developer of IPKs World Travel Monitor;  Professor Frederic Dimanche, Director of the Ted Rogers School of Hospitality and Tourism Management, Ryerson University, Toronto Canada; and Professor Sue Beeton, a leading expert in film induced tourism.