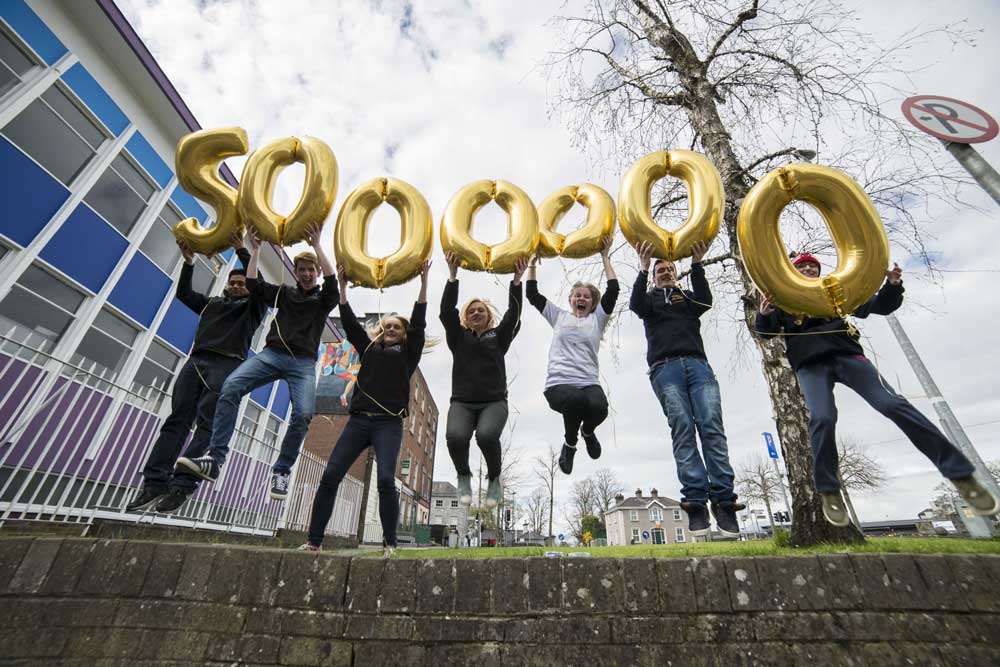 Third level students in Limerick have walked their way to award success in the National Transport Authority's (NTA) third annual Marchathon.
Hosted locally by Limerick Smarter Travel, the 10,000 Step Challenge tasked students from Limerick Institute of Technology, Mary Immaculate College and the University of Limerick joined students, as well as 13 other third level campuses around the country, with reaching 10,000 steps daily between March 7th and March 11th.
Nationally, students all over the country together clocked up a massive 21 million steps during the five-day period with 300 Limerick students recording an impressive 5 million steps.
Among the Limerick students to receive awards this week was Cliona Halley of Mary Immaculate College who won the '10,000 Steps in My Shoes' competition, for having reached 10,000 steps each day during the challenge.
A survey of the participating Limerick students found that 70% recorded increased activity level, increased fitness (49%), reduction in stress (38%), lost weight (11%) and made new friends on campus (11%).
"College students can be a difficult audience to reach so we are delighted to see this event growing again this year. We are now working with a number of colleges to integrate this event in the college curriculum so we hope to see it grow even further in 2017," said Sharon Daly, Challenge Coordinator, National Transport Authority.
The Marchathon is open to all participating campuses under the Smarter Travel Campus Programme, which is run locally by Limerick Smarter Travel (LST) in association with the NTA. Ten of Limerick's largest workplaces and campuses are participating in the programme including University of Limerick, Limerick Institute of Technology, Limerick College of Further Education and Mary Immaculate College. The combined workplaces and campuses in which Limerick Smarter Travel are engaging with over 32,000 staff and students to date.
Further information can be found on the National Transport Authority's Smarter Travel Campus website www.smartertravelcampus.ie or www.marchathon.ie.