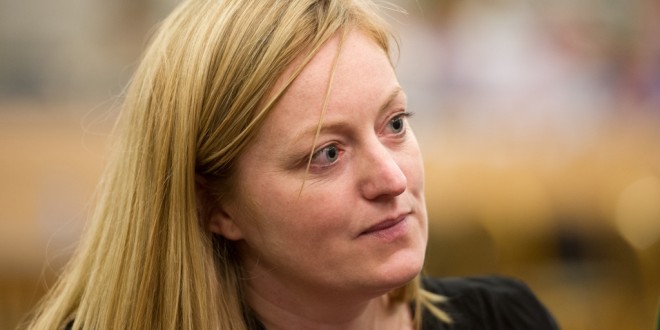 Sinn Féin's Noeleen Moran has said that Clare TDs betrayed the mandate they received at the General Election by facilitating the reelection of Enda Kenny as Taoiseach.
Ms Moran believes the people of Clare have a right to be disappointed with the result of the ultimate result of the election. "I don't believe for one second that people who came out in Clare and voted for either Fianna Fáil or Independents did so with the expectation they would be ensuring the return of Enda Kenny and Fine Gael to government for another term".
"By propping-up another Fine Gael administration, Timmy Dooley and his party have forfeited their right to be described as members of the opposition. This is a coalition by way of the back door and Fianna Fáil are co-owners of the programme for government. The fact that Fianna Fáil accepted a mere 9-month suspension of water charges, dismissing the public's demand for complete abolition, shines a spotlight on their cynical approach to the issue.
The Ballyvaughan native added "The deal struck by Michael Harty is even more infuriating. with the GP rural practice allowance already reinstated before the election, a mere verbal agreement on the possibility of protecting the mental health budget was enough for him to give his support to Enda Kenny and the election of a Fine Gael led government. No mention was made of the rural issues that he rightly championed throughout the election campaign.
"Clare TDs have betrayed the mandate given to them by the people in February's General Election. It shows a complete lack of vision and courage from those sent to Leinster House to represent this constituency. Their decision means that there is not one dissenting voice coming from Clare in the new Dáil".
She concluded "Sinn Fein laid out our stall quite clearly during the campaign. We promised voters that we would not prop-up a Fine Gael or a Fianna Fail led government. We remained true to our word. Sinn Féin will hold the government, and Fianna Fail, to account and we will continue to put forward progressive alternatives centred on fairness, social justice, economic sense and a better deal for rural Ireland."