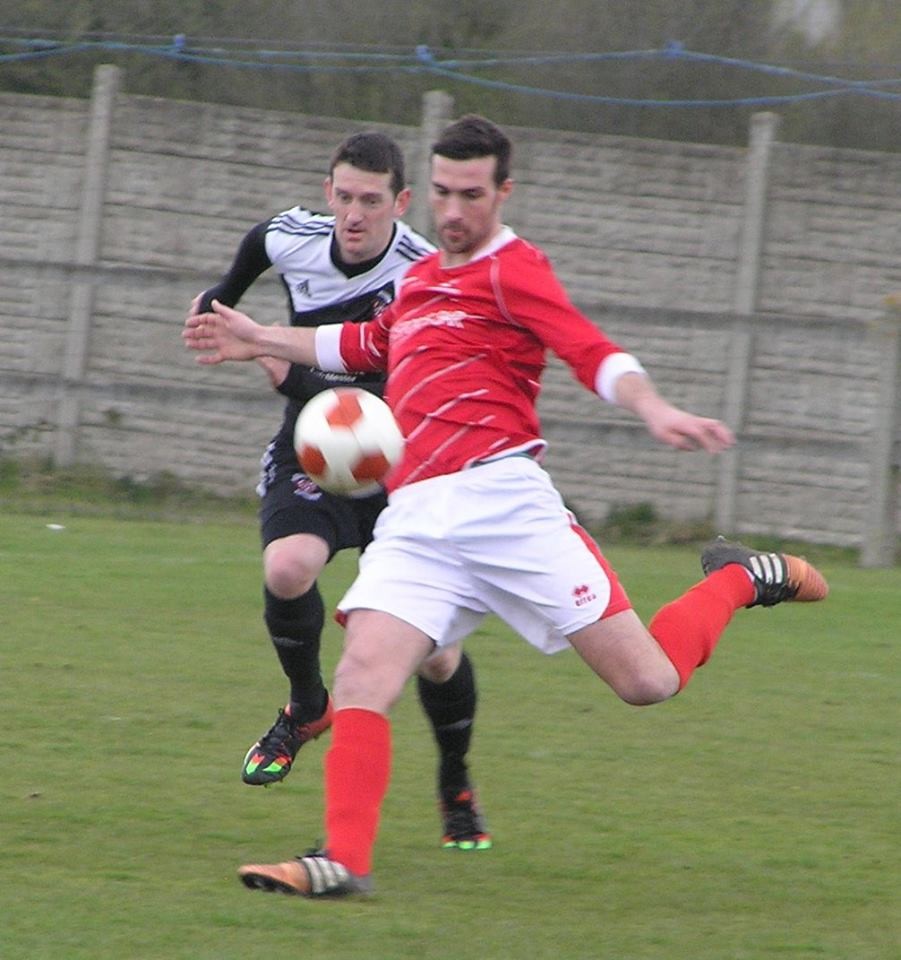 Newmarket Celtic recorded an impressive home victory over Corofin Harps on Wednesday evening.
Newmarket Celtic 5
Corofin Harps 0
Venue: McDonough Memorial Park, Newmarket
In their last three games Newmarket Celtic have hit a total of fifteen goals, the reigning champions are on the right track to reclaiming the title but the marathon that is the Maloney Garden Machinery Premier League has only left the starting line.
This was the strongest team Mike O'Malley had available to him so far this season. Corofin were unfortunate the Newmarket hurlers exited the Clare SHC at the weekend as it would have been a much tighter contest if Celtic were without their dual players.
Indeed one of those dual players broke the deadlock on fourteen minutes as Stephen Kelly headed home a Darren Cullinan free that was won by winger Brian Monaghan. David McCarthy had a glorious opportunity to add a second goal but David Phillips got down well to deny the striker when he was one on one.
Monaghan collected Newmarket's second goal under the half hour mark. He did well to get a shot in under pressure from full-back Ronnie Meere and his finish to the top right corner was more impressive.
Against the bigger teams underdogs must finish every chance that presents itself. Corofin were awarded a penalty as Darren Cullinan handled the ball in the box. The resulting effort from Edineri Junior went so far above the crossbar that it nearly went outside of McDonough Memorial Park. This was a massive blow to the visitors who were in dire need of a boost before half-time.
Eoin Hayes dented a further blow to Corofin's confidence inside the opening five minutes of the second half. Hayes' corner was palmed by netminder David Phillips off the post and into the goal to give Newmarket a three goal advantage.
Substitute Ronan McCormack made quiet the impact from the bench as he sealed Celtic's victory. On sixty two minutes McCormack shouldered Fiachra Roche to win back possession and he rounded Phillips to fire home their fourth goal.
As the game entered the final ten minutes McCormack was on target once more. He won another ball that Corofin should have got control of before slotting past Adam Crowe to confirm the result.
Over the ninety minutes Newmarket showed great battling qualities, this was particularly evident in the middle of the park with Seamie Lawlor and Eoin Hayes working relentlessly to back possession on several occasions while substitute Ronan McCormack epitomised this workrate. They were caught offside on far too many occasions so a bit of work on timing their runs and better communication wouldn't go astray.
Key to Celtic's success is the strength of their squad, manager Mike O'Malley was able to spring McCormack, Oscar Traynor player Eoin O'Brien and Clare hurler Colin Ryan from the bench while he is still without over a handful of players. Not all teams can do this and it's why Newmarket are the current League and Cup champions. Stephen Kelly was the winners best player in this victory.
Usually Corofin are never beaten until the final whistle, their comeback from two goals down at the weekend versus Bridge Utd being a case in point. However the penalty miss was a huge setback for them, converting it would have brought them right back in contention but the finish summed up their outing.
Mikey Concannon's side will reflect on this defeat and come back stronger. They were without centre-half Damien Ryan who has been one of their more consistent players, he would have added more strength at the back and would have limited the damage caused while Shane Constable and Darryl Bane were also absent. Harps were pushed off the ball too easily at times but once they strengthen up when on the ball and their lineup they will be well able for other teams.
Newmarket Celtic: Niall Quinn, Mark O'Malley, Stephen Kelly, Paddy Purcell, Darren Cullinan; Ian Collins, Seamie Lawlor, Eoin Hayes, Brian Monaghan; Cathal Hayes, David McCarthy. Subs: Steve Carroll for O'Malley (HT), Colin Ryan for Lawlor (48), Ronan McCormack for C Hayes (55), Eoin O'Brien for Monaghan (58), Trevor O'Donnell for Quinn (66).
Corofin Harps: David Phillips; Ronnie Meere, Fiachra Roche, Tola Crowe, Brian Halpin; Brian McGauran, Steven Keane, Jason Tierney, Edinei Junior, Abner Cordeiro, Dean Hartfield. Subs: John Sherlock for Cordeiro (68), Kevin Bane for Hartfield (68), Adam Crowe for Phillips (70), Liam Carroll for Halpin (70), Darren Crowe for Junior (76)
Referee: Michael Rock