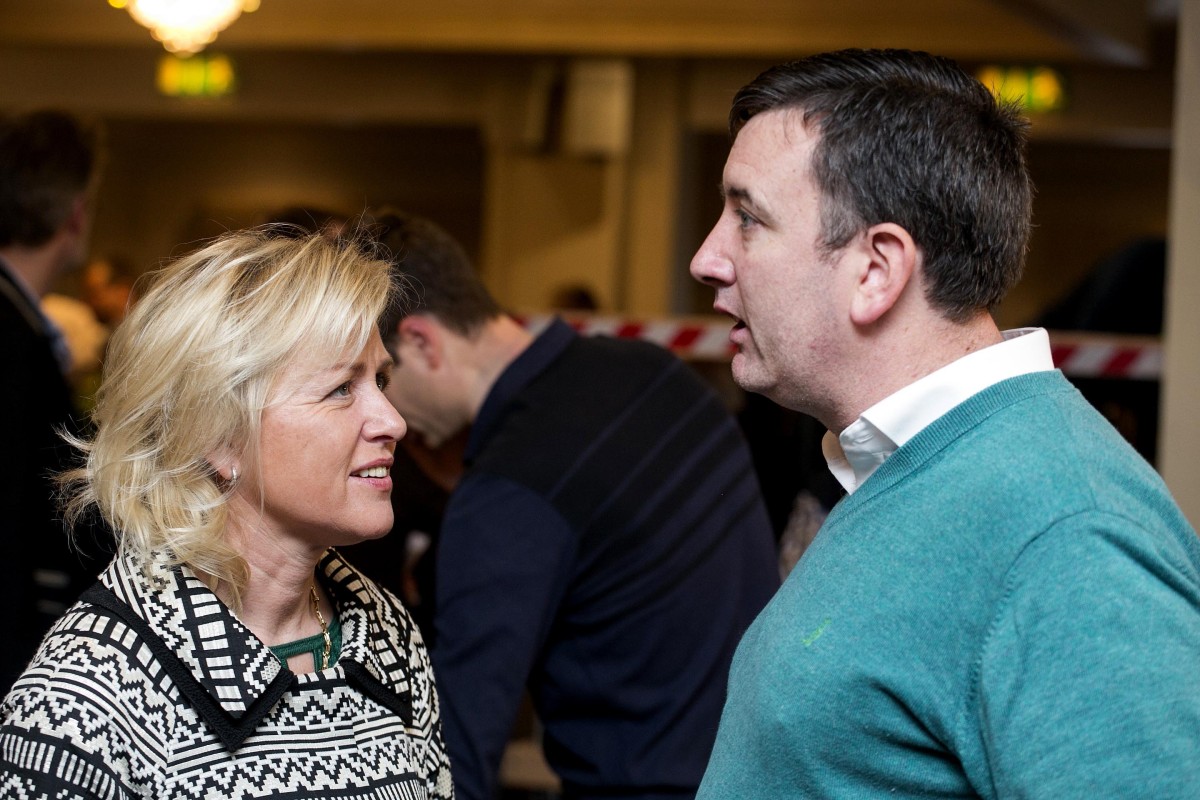 Kilrush Independent Cllr Ian Lynch has welcomed the video doctor service by Shannondoc in West Clare but he insists it is not the solution.
On Wednesday evening Lynch was one of the Kilrush representatives at a meeting held with the manager and CEO of the Shannondoc. Pressure due to an organised public meeting tonight (Friday) and an online petition inspired the get-together. It was at this meeting that the idea of the video doctor service was unveiled.
Ian told The Clare Herald "I welcome it a positive step it's not the solution it is definitely going to help I've seen it work for some years in the States, I know they use it in A&E in America where they maximise the resources they have by having doctors at a central point and people will call in from different hospitals to do treatment. I've also seen it being used by the Army where they can have people out in the field, the system is good and the technology is super it's very similar actually to what Laya and VHI are doing but it's at a higher level".
This video doctor service will open nightly for two hours in Kilrush from 8 to 10pm. The time-slot was chosen based on statistics showing this as the peak time. "The big problem for me is that the two vulnerable sectors of society, children and the elderly, the older people mightn't be able to go to the clinic and the under sixes aren't covered on this at the minute the system is being rolled out and the doctors haven't been trained to treat the under sixes, paediatrics is a bit more complicated and they haven't given us a timeline on when everyone will be trained up".
He added "This should have been done prior to this, I'm annoyed at how this has happened we've all heard about rural doctors and no doctor no village but nobody came out and said 'this is what's going to happen to Shannondoc'. I think if there had been better communication with Shannondoc and the public representatives or the people on the ground and said to us 'in twelve months this is what we're facing and lets do something about it', we could have put more political pressure on it and more things could have been done. Even for Shannondoc to roll out this system and it's not ready, this should have been done six months ago or they keep the service as it is until this system is able to be rolled out fully".
While Ian is content to see technology being embraced as part of the new service he still has reservations as to whether or not it will be successful. "It's a positive move, it's bringing the GP care and the primary care into a different era with modern technology but it's not going to solve issues in West Clare, the area is too big, we could accept from Loop Head to Kilrush and that was the extreme of it even that I think is too far but we can't accept from Loop Head to Miltown it's just too far of an area, people are going to go into hospital and swamp the out of hours in Ennis or they're going to end up going to the A&E in Limerick and swamp, the ambulance service is going to be called on a lot more because they're the only answer left for people, it's not going to solve everything it's a welcome step but it's a long way off from where we need to be.
"We have serious issues with how the HSE are prioritising the healthcare, we are citizens of this State and we deserve exactly the same service as someone in an urban area, we're not getting that service".
With regards to patients being unable to travel from Kilrush to Miltown Malbay the Shannondoc cars may be used to help transfer patients. A new change sees an extra doctor introduced in Miltown Malbay meaning there is a two hour overlap and ensuring no doctor gets overburdened.
"There is some comfort in it but it's not the solution. Friday's meeting is not about Shannondoc solely it's about the whole health service in West and North Clare. This service hasn't been rolled out in Ennistymon or Killaloe which is still on a system with a rolling doctor which I don't think is going to survive they're going to get too busy I think that the local doctor is supposed to come from 6-11 and could be burdened with the likes of the elderly care unit in Kilrush and Ennistymon they could be going around there for a few hours and will have a build-up of patients, what's going to happen is doctors aren't to want to do it, it won't be worth going to Miltown to do this service and they're pulling out the service and we're back to square one".
A public meeting takes place this evening at 7:30pm in Kilrush Community Centre to discuss the impact of recent changes to the service. Cllr Lynch stresses that an action plan needs to be put in place and it will be touched on amongst other subjects at Friday's meeting.
"It's the first meeting we're having a lot of the problem is getting the information out there, people don't realise what's going on with the service, they've heard something and it's not until you use or need the service that you realise the importance of it so we could have twenty we could have a hundred we could have two hundred there, the thing is that we start getting an action plan together and start moving forward as a community to make sure the HSE are put under pressure and a proper action plan is put in place".