Update: Video of incident released by Iarnród Éireann
Recent CCTV footage from Kiltartan level crossing. Don't be this #WhiteVanMan or #crazycyclist Take notice of warning signals #AlwaysSafe pic.twitter.com/0nuCtBkKhq

— Iarnród Éireann (@IrishRail) September 13, 2017
Earlier:Gardaí in Galway are searching for the driver of a white van who ploughed through a level crossing yesterday just seconds before a train was due to pass.
The van driver failed to stop following the incident which occurred at around 7.30pm at the unmanned crossing at Kiltartan on the N18 Ennis to Galway road north of Gort.
Traffic had been stopped at the crossing as the 6.00pm Limerick to Galway train, which had just left Gort, was approaching.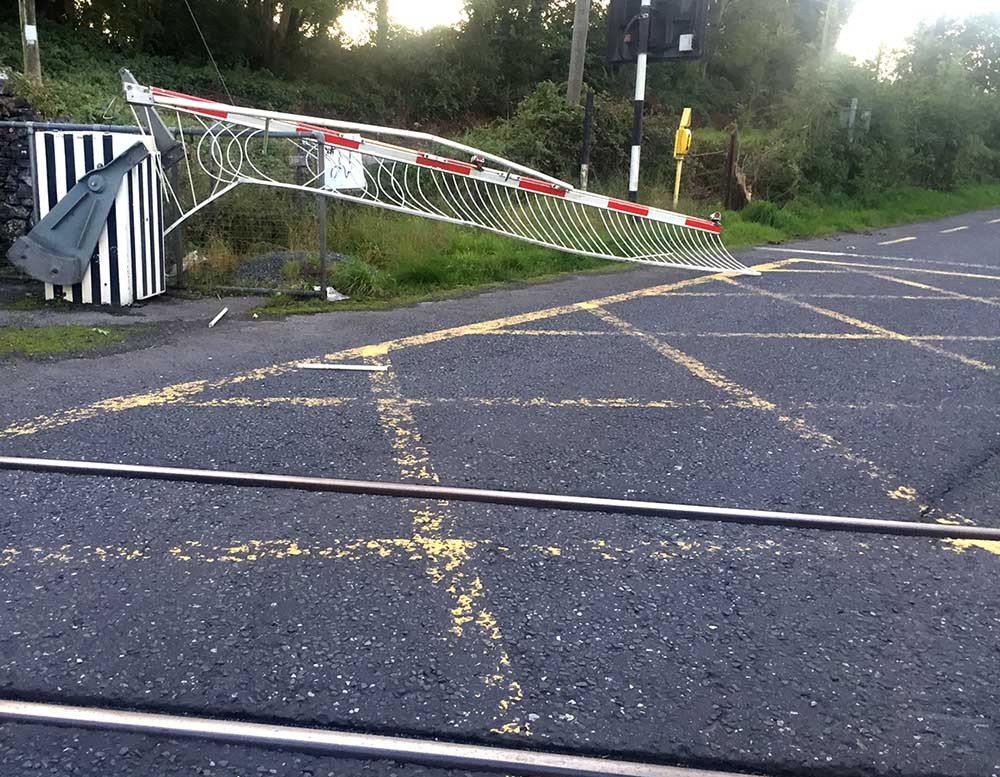 The train driver was alerted to the incident by an automated system and was able to make a safe stop several hundred metres before the crossing.
Warning lights and an alarm were activated at the unmanned crossing ahead of the train's arrival however, a white van crashed through the barriers and drove off.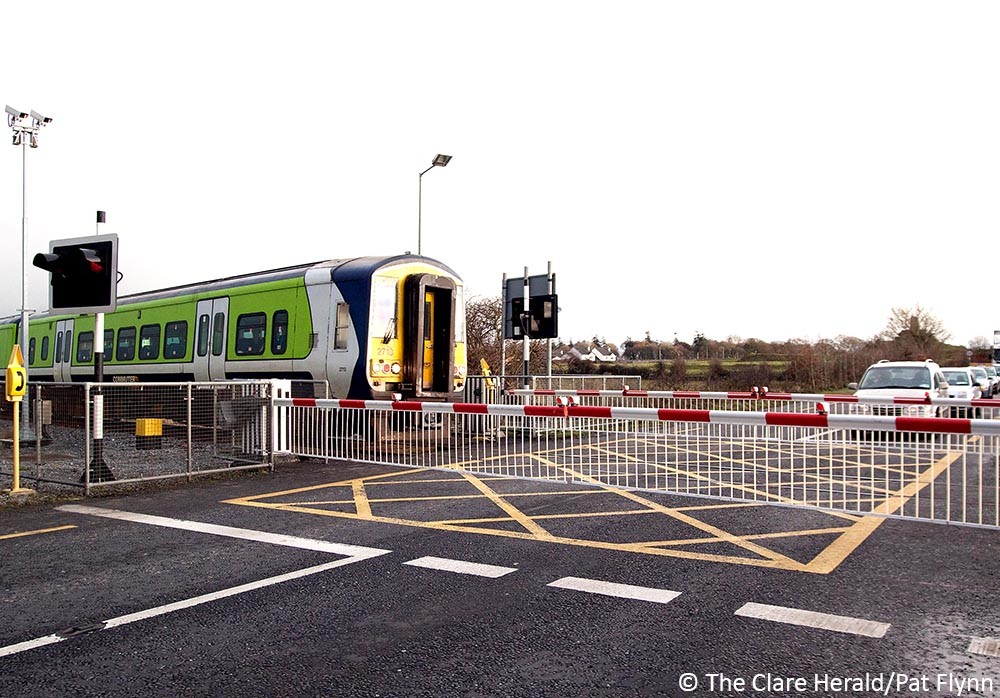 On arrival at the scene, eyewitnesses told Gardaí that a white van had left the scene in the direction of Galway. A follow up search failed to locate the van.
Both sides of the barrier were left mangled on the road and had to be replaced by engineers.
Motorists were held up for over an hour while Iarnród Éireann has confirmed that the 6.00pm train from Limerick to Galway was delayed for 55 minutes as result of the incident.
The company also said the incident is being investigated by Gardaí