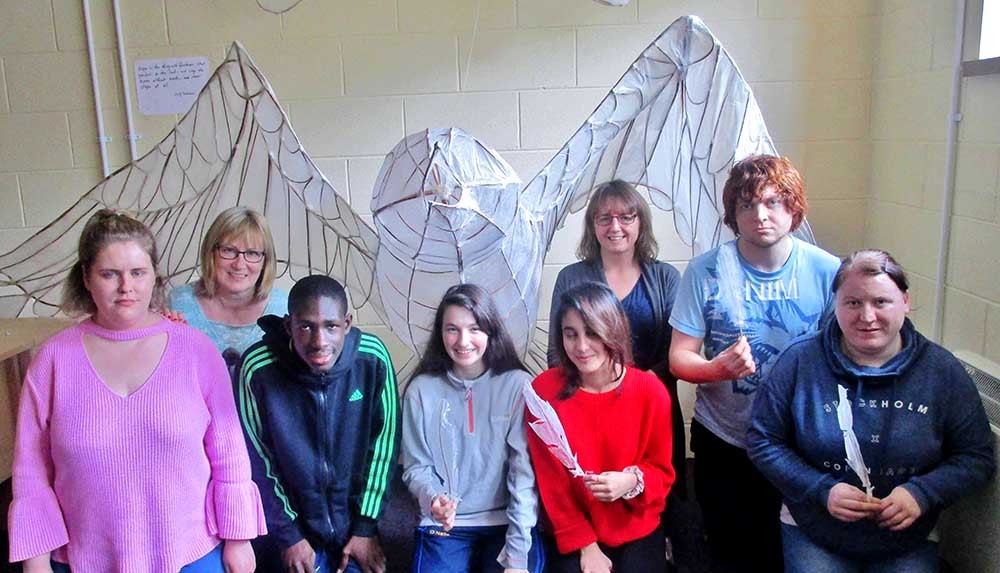 Hope Flies, a collaborative project between Clare artist Shona Mac Gillivray and participants of the National Learning Network in Ennis, will shortly go on display as part of a national exhibition in Dublin.
Artist and participants will work together over several weeks sculpting together their ideas, wishes and ideas of what hope means.
The final work will be transported to the Dublin Civic Offices in December to be installed and hung by a team of professional abseilers as part of the two-week 'First Fortnight', a national festival that presents art works, theatre and dance that explore the theme of mental health.
The commission is supported and facilitated by Clare County Council Arts Office, The Facilities Department of Dublin City Council, the Clare Arts Office Embrace Arts Programme and The National Learning Network, Ennis.