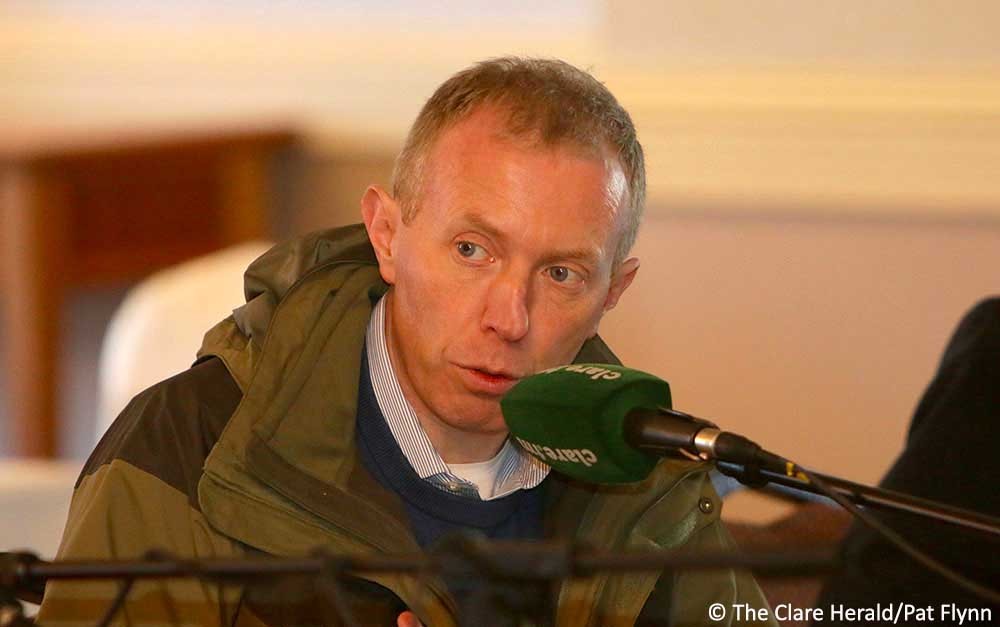 Fianna Fáil Spokesperson on Communications, Climate Action & Environment Timmy Dooley has proposed a Public Service Broadcast Fund for independent radio stations to secure their viability into the future.
The Party is using its Private Members time in the Dáil today to highlight the financial pressure that many local radio stations across the country are under.
Deputy Dooley said, "Ireland is a nation of radio listeners, with more than 3 million people tuning in to their local station every day to catch up on current affairs, entertainment, local news and music.  However, despite its popularity, local and regional radio stations have seen their revenues decline substantially over the past ten years.  Many have had to implement harsh cuts in order to remain afloat.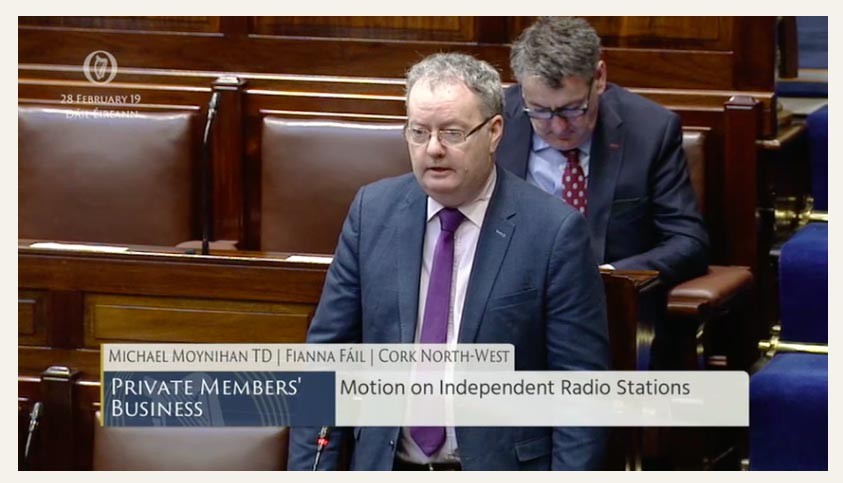 "Local stations have a contractual obligation to fulfil the 20% public service obligation to provide news and current affairs programming, but they are finding it increasingly difficult to find the funds to maintain a full service newsroom.  If this pressure continues, the focus on local and regional stories may have to be reduced – something which Fianna Fáil believes would be a huge loss to communities across the country – many of whom are dependent on their local station to keep them in touch with what's going on in their area.
"The increase in "fake news", particularly in social media has increased the need to ensure the provision of impartial transparent news and current affairs coverage.  Thanks to the quality of local and national media in Ireland, Irish audiences are more trusting of "most news" than the EU average, however, 57%of them are concerned about "fake news".
For me local media connects our shared experiences our communities, gives people a voice and records our shared histories. https://t.co/jo8c9SFfgJ

— Rita Mc Inerney (@Rita_McInerney) February 27, 2019
"I am proposing the introduction of a Public Service Broadcast Fund for independent radio. Up until now local stations have been producing news and current affairs content without any State support and without the advertising revenue that larger, national stations have access to.  This is no longer feasible.    The Public Service Broadcast Fund would address this imbalance.
"The Fund would be resourced through the full collection of the existing licence fee.
"This proposal has received the backing of the Joint Oireachtas Committee on Communications, Climate Action and Environment.  We just need Minister Bruton to implement it.  The future of local radio is dependent on additional funding and I believe the Minister should act before we lose our talent and local communities lose a vital service", concluded Deputy Dooley.