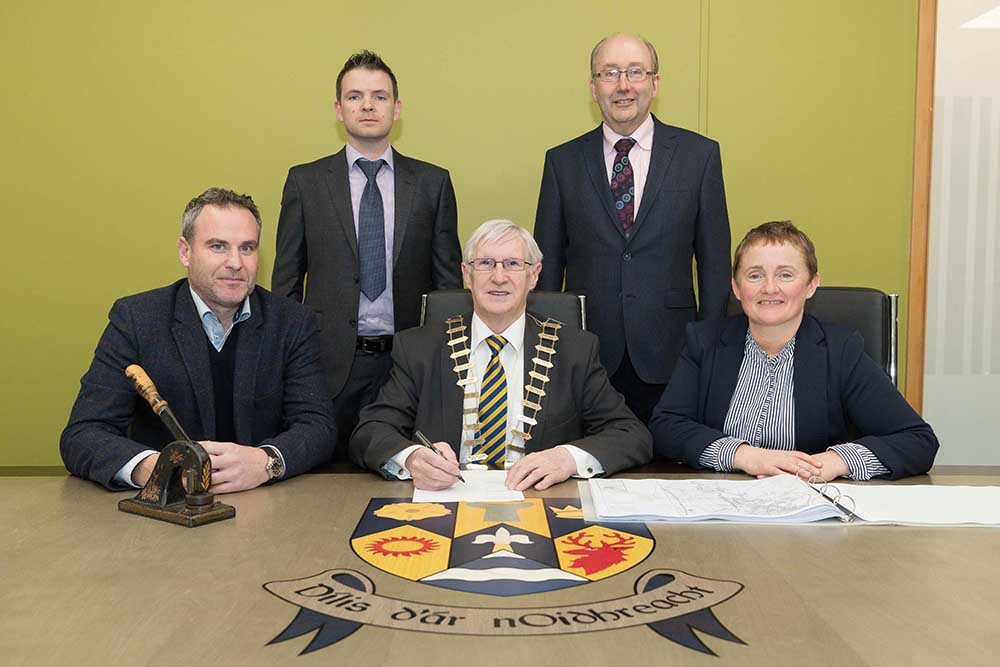 Clare County Council today signed a contract with Ward & Burke Construction Ltd. for the construction of the River Fergus (Ennis South) Flood Relief Scheme.
The €9.7m scheme represents the final phase of flood defence works throughout the town and includes the townlands of Clonroadmore, Ballybeg and Clareabbey.
The works to be undertaken include the upgrade of the existing flood defence embankment between the Quin Road and the N85 Clareabbey Bridge at Clareabbey and separate Flood Overflow Culverts from St. Flannan's Stream and Ballybeg Stream to the Clareabbey flood plain  Construction work is expected to begin in late April and will last approximately 27 months (until late 2021).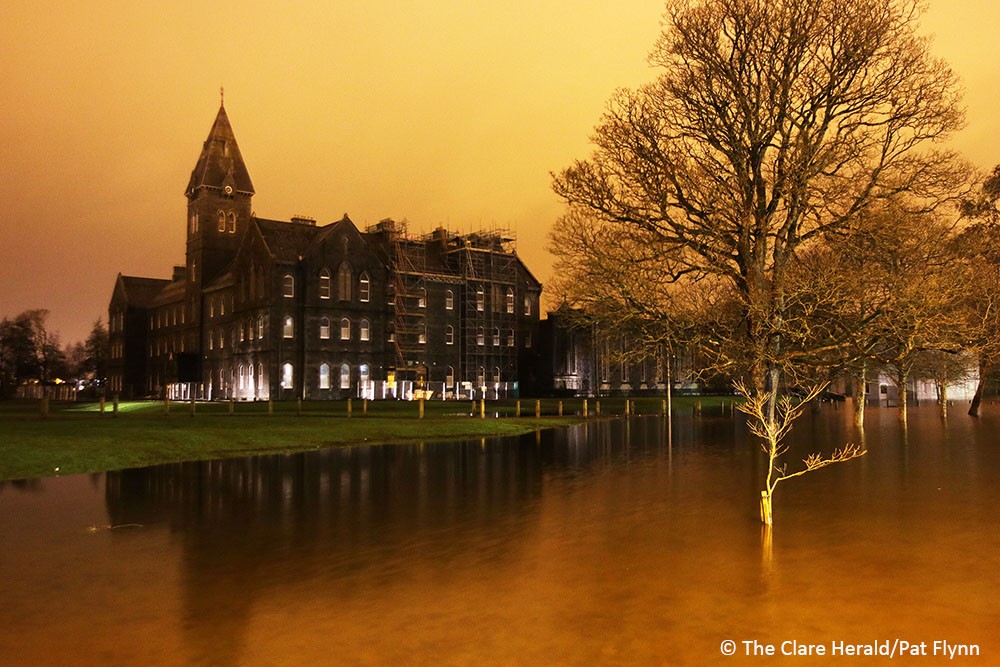 Mayor of Clare, Councillor Michael Begley, stated, "Works completed on the Ennis Flood Relief Scheme since the serious flooding of 2009 have demonstrated that the town is better protected from flooding during severe weather events. The completion of the Ennis South Flood Relief Scheme will protect businesses and homes in the remaining flood prone areas of Clonroadmore, Ballybeg and Clareabbey."
"I want to acknowledge the OPW, Director of Physical Development Carmel Kirby, Senior Engineer Sean Lenihan, the engineering staff of Clare County Council and the Elected Members for their commitment to delivering this flood relief scheme," added the Mayor.
Mayor of Ennis, Councillor Clare Colleran Molloy, commented, "This news will be very much welcomed by the owners of residential and commercial properties in relevant areas, as well as the students and teachers of Saint Flannan's College Secondary School. I look forward to work progressing on this project later next month."
Carmel Kirby, Director of Physical Development, Clare County Council, said that works completed under the Ennis South Flood Relief Scheme will "significantly reduce the risk of flooding" in the St Flannan's College, Ballybeg and Tobertaoscain areas of Ennis, which experienced serious flooding following heavy rains in November 2009.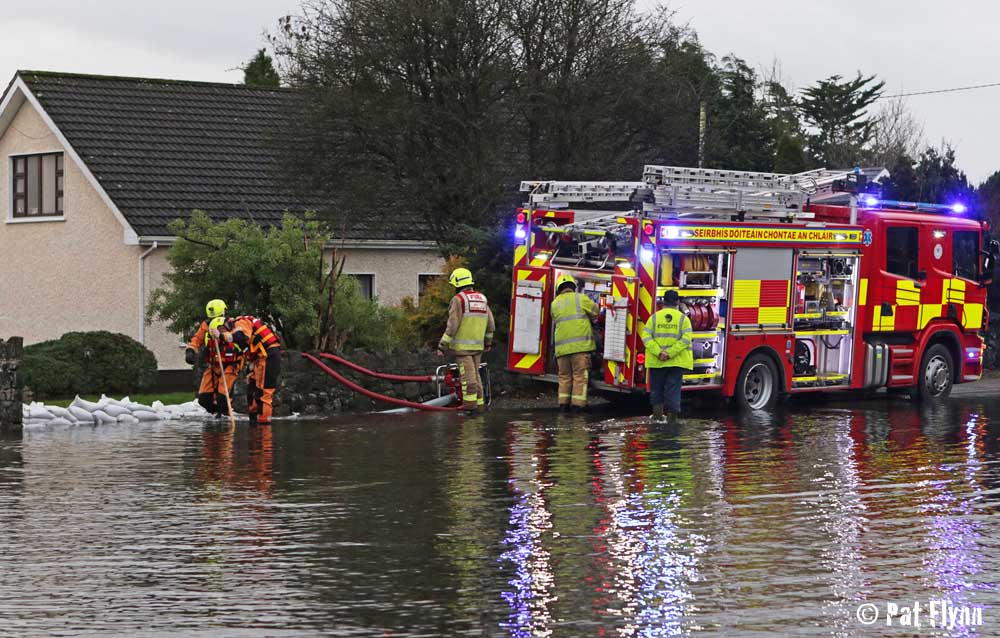 Michael Joyce, Director of Water Services, Ryan Hanley Consulting Engineers, commented, "Ryan Hanley are delighted to be involved with the Ennis South Flood Relief Scheme as the project's Engineering Designers and as Employer's Representative on the Contract Works and look forward to delivering an valuable piece of Flood Relief infrastructure for Clare County Council and the town of Ennis."