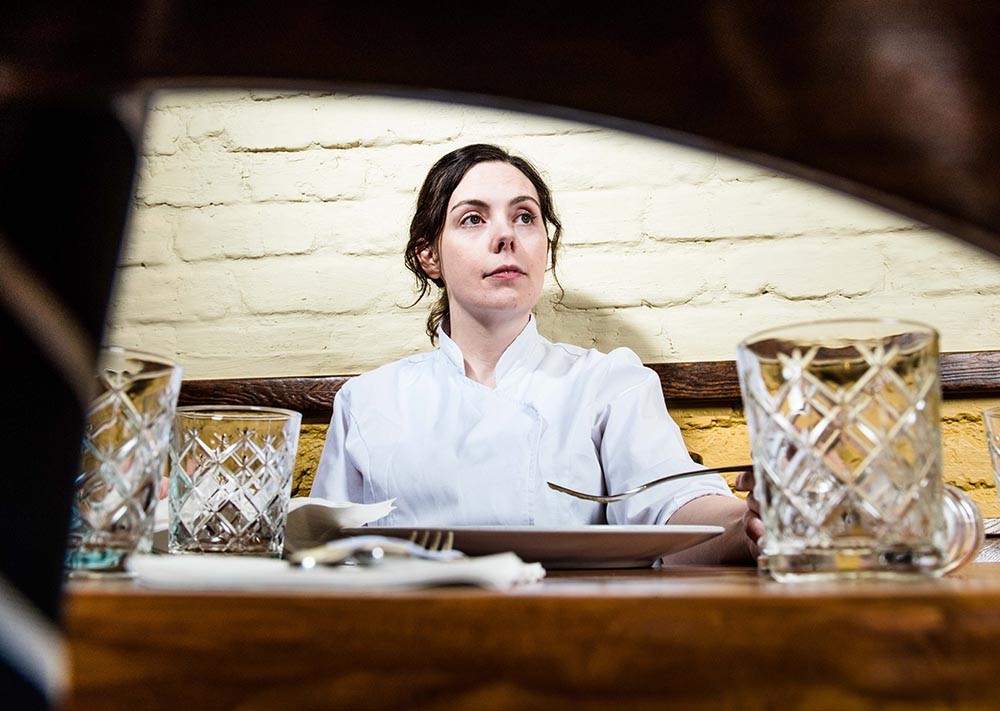 The 13th annual Burren Slow Food Festival took place in Lisdoonvarna recently and brought together food and drinks producers, cooks, creators, eaters and writers for a weekend of talks, demonstrations and pop-up dinners from high profile chefs including Michelin stars Danni Barry and Takashi Miyazaki, Belfast's Bia Rebel Head Chef Brian Donnelly and Euro-Toques Commissioner General, Gareth Mullins.
Inspired by the Taste the Atlantic seafood journey, which stretches south from Erris, Co. Mayo to Connemara and on to Galway Bay, the festival showcased one of its most versatile and edible treasures across the weekend's events – seaweed. Opened by John and Sally McKenna at The Pavilion Theatre on Saturday at noon, the festival HQ was a constant hive of activity with talks from Evan Talty of Wild Irish Seaweeds, David O'Halloran from Blath na Mara and Jack Crotty from Neighbourhood Foods.
These insightful sessions took place alongside cooking demos from Euro-Toques Commissioner General, Gareth Mullins, Takashi Miyazaki from Michelin-starred Ichigo Ichie in Cork in partnership with seaweed cooking enthusiast and food writer Sally McKenna, and Brian Donnelly from Belfast's Bia Rebel who shared his secrets for the perfect bowl of delicious ramen.

On Saturday evening Michelin-starred chef Danni Barry turned up the heat in The Storehouse in Lisdoonvarna, showcasing a selection of local Burren produce from land and sea in her three course menu which she cooked over the impressive grill. Her final showcase in Ireland before heading a brand new space at Balloo House in Co. Down.
The final pop-up restaurant of the weekend on Sunday afternoon was cooked by Euro-Toques Commissioner General Gareth Mullins & friends which included his sous chef Anna from The Marker Hotel Dublin, Graham Neville from Dax Restaurant and Alberto Rossi from the Intercontinental Hotel Dublin. Local Tomahawk steaks, fresh lobsters and Flaggy Shore oysters served alongside seasonal salads, chargrilled vegetables and superb cakes from Chef Ali Honour.
Some of Ireland's finest food and drinks producers were also in attendance over the weekend, hosting tastings and demonstrations of seaweed-based or inspired produce such as Bláth na Mara Seaweed Pesto, Mayan Chocolate, An Dúlamán Irish Maritime Gin and Wild Irish Sea Veg from the local Talty Family in Co. Clare.
Stay tuned to www.slowfoodclare.com for next year's festival dates and full event schedule.