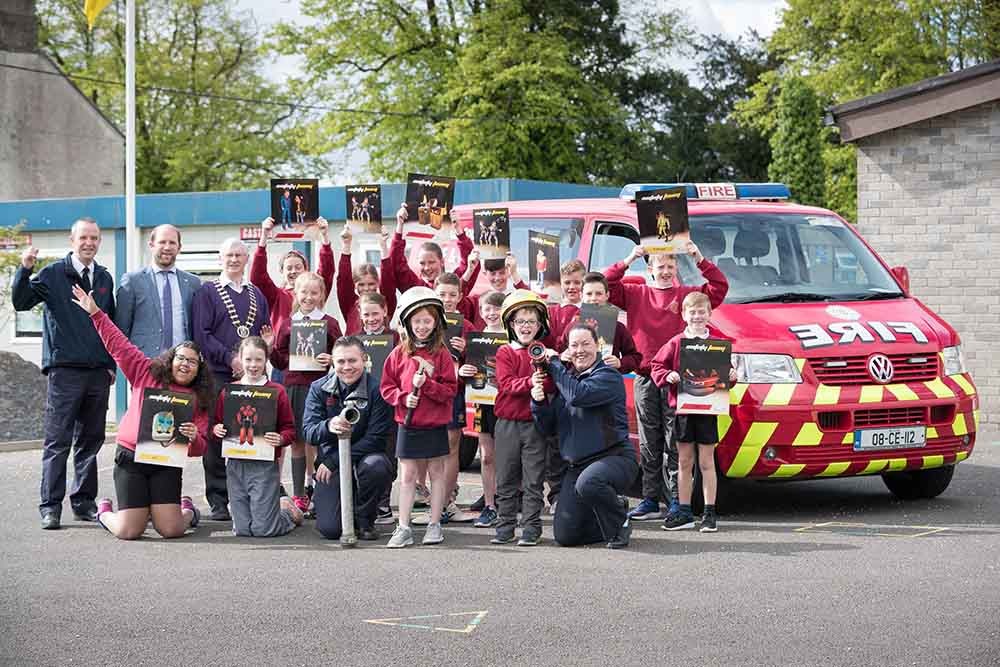 114 primary schools across Clare are participating in a fire safety awareness campaign facilitated by Clare County Fire & Rescue Service. 
The information sessions form part of a nationwide programme entitled 'Safety Team', which is designed to teach third class children to educate their families about fire safety and about protecting homes and communities from fire.
The programme has been officially launched at Scoil Seanain Naofa in Clonlara by Mayor of Clare Cllr. Michael Begley and is being rolled out to Clare's remaining primary schools
"The age at which a child receives a fire safety lesson is important," explained Colum Frawley, Assistant Chief Fire Officer, Clare County Fire & Rescue Service. "Experience has shown that if the child is too young then he or she may not fully understand the message and, secondly, the child may become frightened.  Children of 8 or 9 years old are more open to messages of fire safety and, if educated early enough, are less likely to progress into activities such as false alarms and arson."
He continued, "Participating schoolchildren are expected, as part of their homework, to interact with their families on the elements of the programme.  Each child is provided with a Home Safety Check Sheet, which must be filled out by a family member in the home.  This completed Home Safety Check Sheet is evidence of the key fire safety message reaching inside the home and is also a valuable resource for statistical purposes."
"This interaction puts the problem and the solution together in the same place at the same time, making it more likely that any fire safety problems will be successfully addressed in the future," he said.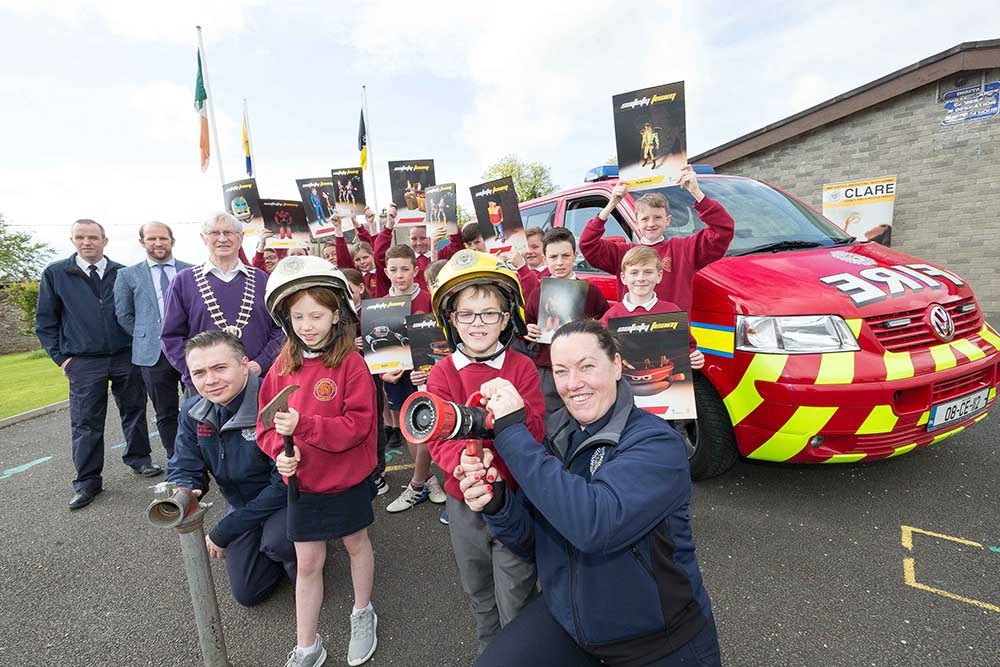 Majella Monaghan, Firefighter, Killaloe Fire Brigade pointed out that the roll out of fire safety awareness programmes, including the Community Smoke Alarm Scheme and National Fire Safety Week, has contributed to an overall reduction in the number of fire incidents attended by the Fire and Rescue Service during recent years.
"It is essential that every home in Clare has a working smoke alarm fitted. A smoke alarm will not prevent fires happening but it will warn people that it is happening and it will give them time to get out.  The 'Safety Team' Programme will deliver this message to children so they can in turn educate their families," she added.