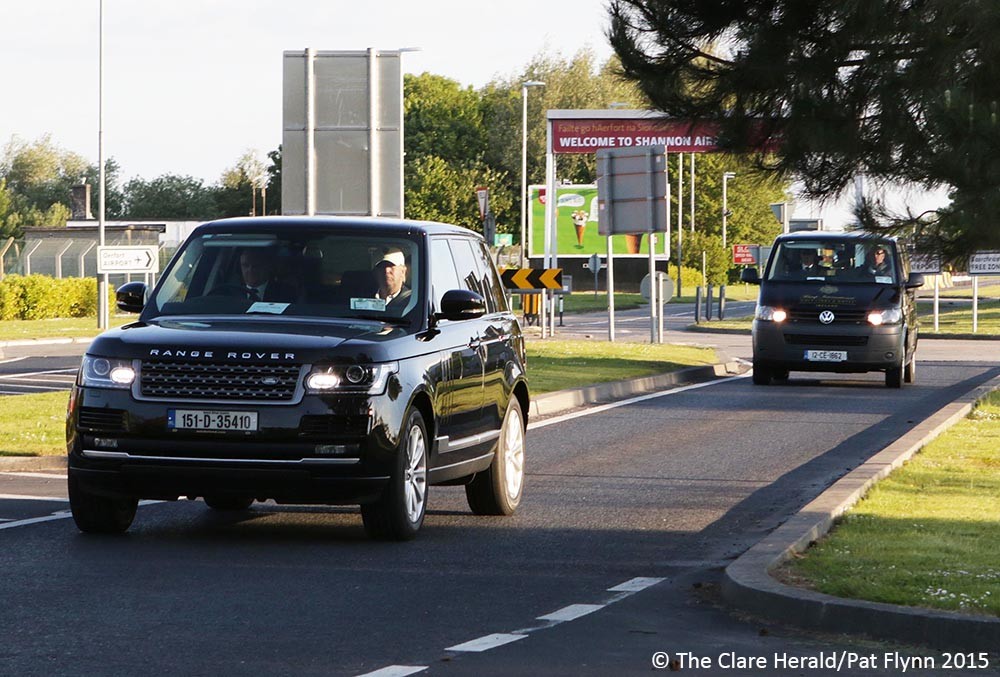 It now looks likely that US President Donald Trump will arrive in Ireland on June 5th and stay at his family's golf resort in West Clare for at least one night.
It's understood that Irish government officials are preparing for a visit between June 5th and 9th while sources say Mr Trump will stay in Doonbeg on June 5th and 6th.
The US President is now expected to visit Ireland before continuing to France where the 75th anniversary of the D-Day landings will be commemorated however it's also being rumoured that Mr Trump could then return to Ireland following that engagement.
It had been expected that President Trump would visit Clare last November however that didn't go ahead for 'scheduling reasons'. At that time, the Green Party called for mass protests if Mr Trump did visit here.
There was then speculation that the President could visit here in March. A Garda source said at the time, that while there was nothing concrete, 'some preparations were being put in place in terms of member training' however no official announcement was ever made and the visit did not happen.
BREAKING: Donald Trump due to visit Ireland in first week of June with plans for the Taoiseach to meet US president in Co Clare between June 5th and 7th https://t.co/0jQcehinkI via @IrishTimes

— Simon Carswell (@SiCarswell) May 15, 2019
Now though, with the President due to travel to France and the UK during the first week of June, it's probably the most likely and opportune time for a visit.
It has also been suggested that President Trump could meet with Taoiseach Leo Varadkar at Dromoland Castle during his visit.
It's known that as many as 30 US officials including Secret Service security personnel flew into Shannon and visited Doonbeg earlier this month while further visits are likely.
In an interview with Clare FM last month, Clare's new Chief Superintendent Michael Gubbins acknowledged that any visit by President Trump would see a "fairly big security operation" and that "we'll be well able for it in Co Clare."
On the issue of any possible protest, the Clare Garda chief said: "Protesters have the right to protest and we will allow people to protest but ultimately, the protection of an important man like that is critical."