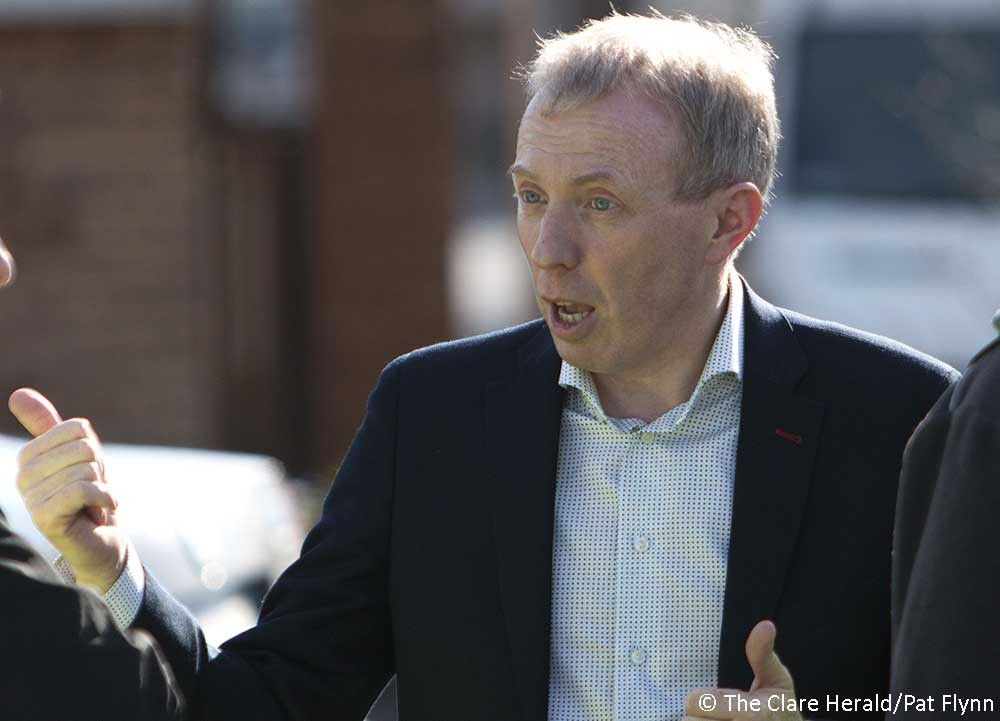 Clare Fianna Fáil deputy Timmy Dooley TD has welcomed a commitment from Minister Bruton to consider just transition plans for Moneypoint communities.
The party spokesperson on Communications, Climate Action & Environment has been arguing that Moneypoint must be included in the €6m Just Transition Fund for those impacted by job losses.
Minister Bruton now says he is open to proposals from the mid-west region and will accept submissions from regional stakeholders which may need support in the context of a just transition.
"The government has a duty to ensure that no community is left behind when it comes to a just transition. It absolutely clear that west Clare is being disproportionately impacted. It faces many of the same risks and challenges as the Midlands. The new Just Transition Fund must be directed at training, enterprise supports and job opportunities in the region now, not later", stated Deputy Dooley.
"There have already been significant job losses at Moneypoint, as well as a considerable reduction in the number of contractors on the site. This has had a direct impact on local business and communities".
In light of the Minister's statement, Deputy Dooley called for proactive government engagement with the Clare County Council task force to ensure appropriate funding is applied for.  Local initiatives, such as support for training through the local Education &Training Board, cannot respond sufficiently without the necessary funding.
"I have called on the Minister to engage with the chief executive of the local authority and discuss how a collaborative equitable approach for the region can be developed", concluded Deputy Dooley.