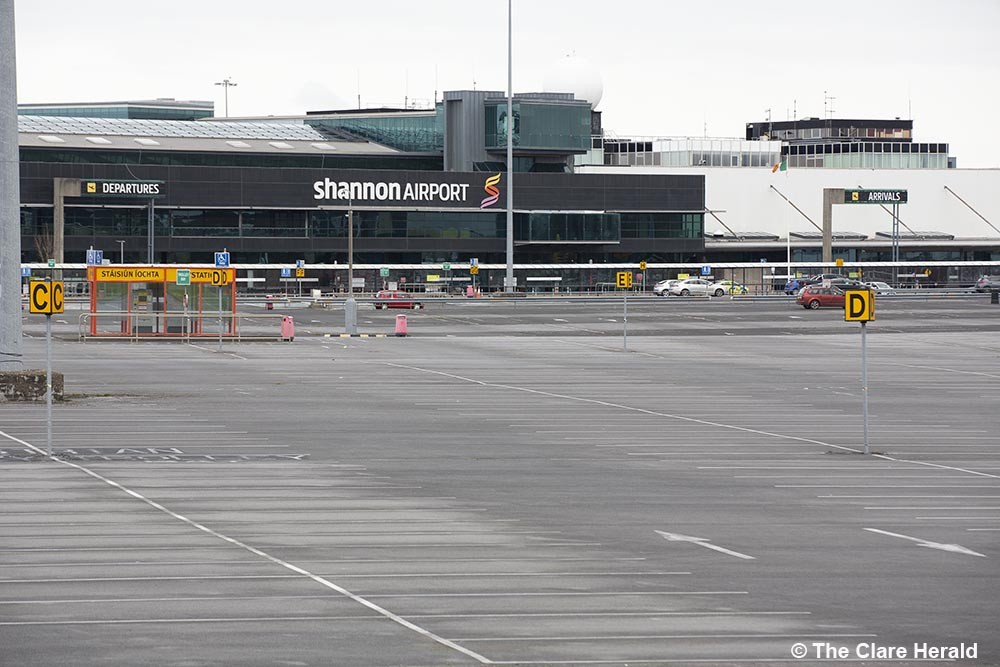 Shannon Airport, the economic engine of the Mid-West, will close unless there is urgent intervention on from the government.
That is the dire future facing the region according to the recently formed Save Our Shannon (SOS) action group.
The Clare based group is warning that the recent decision by Aer Lingus to close its cabin crew base at Shannon could sound the "death knell" for the airport.
Speaking ahead of a major rally in Ennis recently, Denis Vaughan, chairman of SOS, warned that unless the government urgently intervenes Shannon Airport will effectively close.
Mr Vaughan said: "The current debacle associated with Aer Lingus clearly demonstrates the disastrous government's transport policies are not addressing the future of Shannon, the associated employment and the regional economy. The livelihoods of thousands of people are at stake."
He continued, "Of particular concern to SOS is the way in which Aer Lingus announced their departure from Shannon and Cork.  Aer Lingus Shannon is constrained by politics and the self-interest of Dublin Airport. SOS favours the intervention of the Government to force Aer Lingus to reverse their plans for Shannon and Cork, after all are they are subsidising the airline. The government need to resuscitate Shannon, securing it's future but also championing regional economic development – a radical departure from past approaches.
Mr Vaughan said that with the right support in place, Shannon can play a central role in Ireland's post covid recovery.
"It's crucial. It's an emergency. We need action. Shannon is massively important to our region, from an economic standpoint and the wider role in the lives of so many people in the Mid West. This is our last chance. Not just the airport's last chance, our last chance. We call on the government to initiate the needed steps for revival now. Let Shannon and the West play a central role in the post-Covid national recovery."
SOS held a rally at O'Connell Square, Ennis, on Saturday, May 29th however attendance was limited in line with covid-19 restrictions.
Save Our-Shannon is a Clare based group established with all-party support from all sections on society West of the Shannon. The group's aim is to channel and voice local concern about the airport, it's strategic position in the Mid-West and management of the iconic airport.