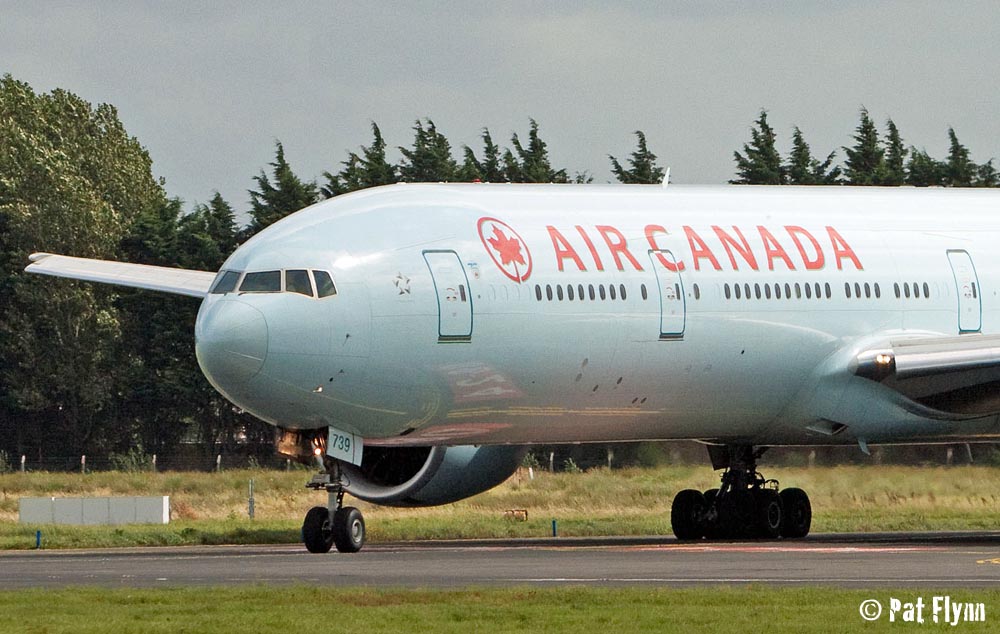 Two flights made emergency landings at Irish airports yesterday after passengers on board became ill.
An Air Canada flight from Paris to Montreal made an unscheduled landing at Shannon while a Ryanair holiday flight diverted to Dublin.
Air Canada flight ACA-871 was about an hour into it's journey when the crew declared a medical emergency reporting that a passenger on board suffered a suspected heart attack.
The Boeing 777-300 jet, with 417 passengers and a crew of 14 on board, was over the Atlantic almost 300km south west of Cork when it diverted from its course.
The flight crew had been in contact with the Irish Aviation Authority's (IAA) North Atlantic Communications Service centre at Ballygirreen in Co Clare and raised the alarm shortly before 2.00pm, initially reporting that a passenger was 'not feeling well'.
The crew requested permission to slow down while cabin crew members assessed the seriousness of the situation. The crew had also been in contact with their own operations centre before deciding whether to make an unscheduled landing.
A short time later the pilot again contacted air traffic controllers reporting that the passenger was not improving that the recommendation was to divert to Shannon. It was reported that the patient may have been suffering a heart attack.
The crew also relayed vital medical information for medical personnel who were also requested to be standing by for the flight when it landed.
The patient was administered oxygen while a photo, that later appeared on social media, showed an intravenous fluid bag dangling on a clothes hangar from an overhead locker.
The flight landed safely at 2.30pm and was met by ambulance paramedics and a doctor. The patient was rushed to University Hospital Limerick for treatment.
The flight was able to resume it's journey at 4.40pm once the crew received a new flight plan and the passenger's baggage had been removed in accordance with security procedures.
Meanwhile, a Ryanair flight from the Canary Islands to Scotland diverted to Dublin Airport after an elderly woman became unwell.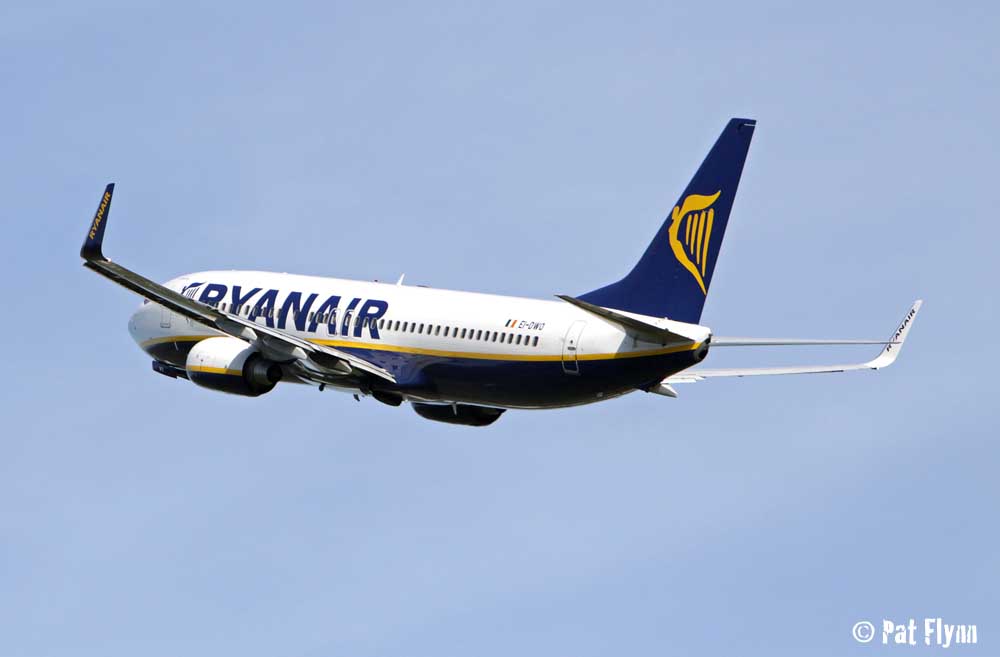 Flight FR-8422 from Fuerteventura to Edinburgh was over Co Kilkenny at around 4.00pm when the crew requested clearance to divert to Dublin.
The crew reported that a 68-year-old woman with a cardiac history had fallen ill and that a nurse travelling with her advised that the flight divert and land 'immediately.'
The flight touched down in Dublin at 4.15pm and was met by airport fire service paramedics and later removed to hospital.