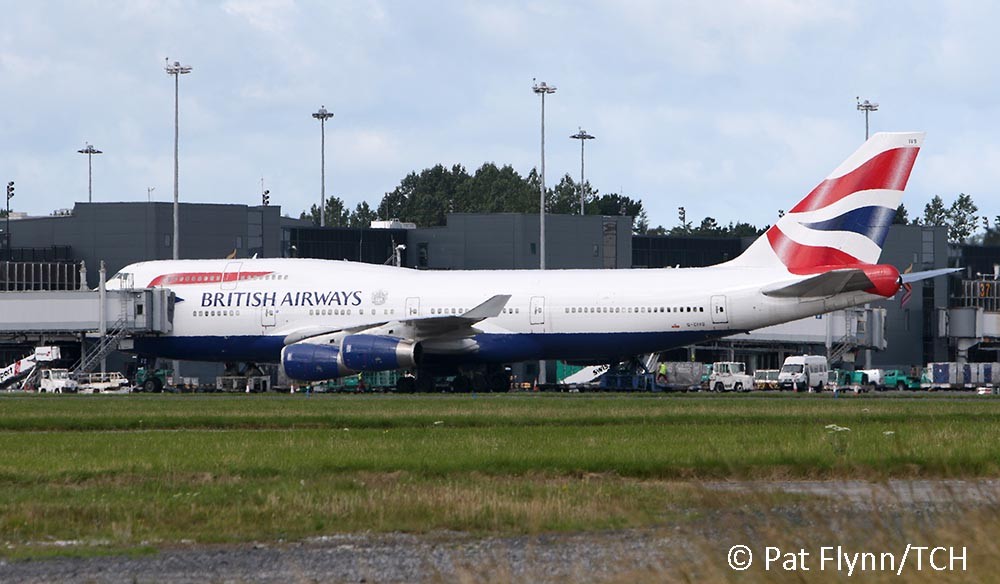 Update:
9.15am – The flight resumed its journey at 8.58am.
A transatlantic jet diverted to Shannon Airport early this morning after a passenger was reported to have fallen seriously ill.
British Airways flight BA-206 was travelling from Miami to London when the crew declared a medical emergency at around 5.00am.
The pilot requested a cardiac ambulance to be standing by for their arrival. The Boeing 747-400 Jumbo landed at 5.55am.
The aircraft was met National Ambulance Service paramedics and a doctor. The patient has been taken to University Hospital Limerick for treatment.
This mornings diversion was the fourth that authorities at Shannon have dealt with over the holiday period.
On Christmas Eve a 10-year-old died on a flight from Toronto to London that diverted to Shannon while on Christmas Day an EL AL flight from Israel to the US was forced to make an unscheduled landing after a woman suffered a suspected miscarriage.
On St Stephens Day, an Open Skies flight from New York to Paris diverted to the mid-west airport so that passengers could use the toilet facilities. The crew reported that the jet's toilets were 'unserviceable'.