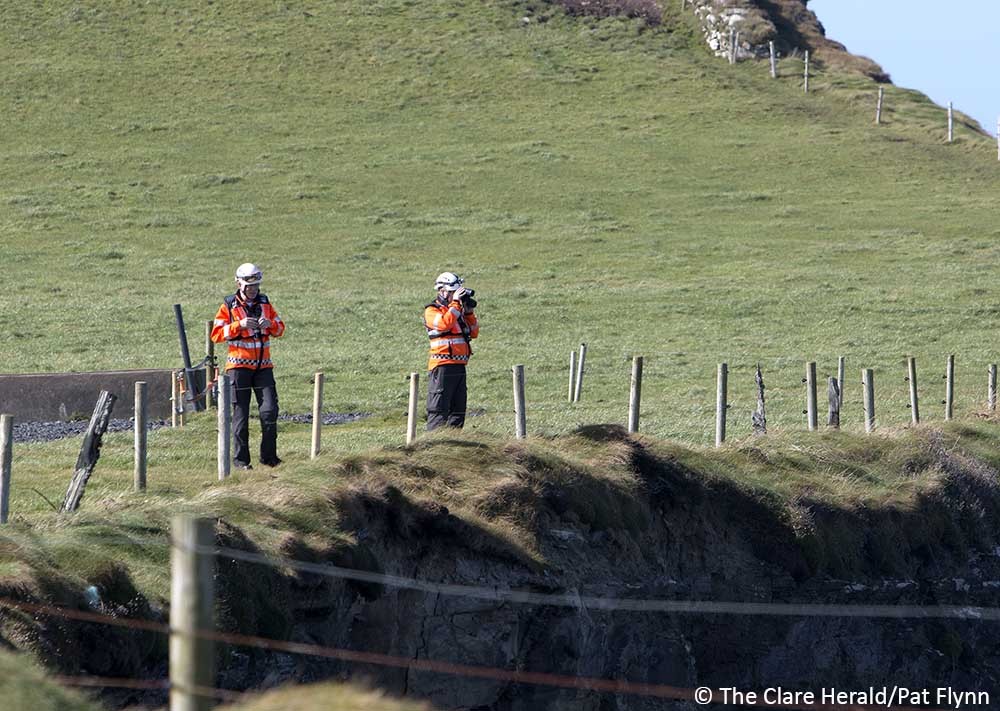 The search continued over the weekend for a Russian man washed into the sea in Co Clare over a week ago with dozens of volunteers from Limerick joining the operation.
Over 40 members of the public travelled from Limerick to West Clare to join the search for the shore angler now believed to have drowned after falling into the sea at the notorious Blue Pool near Doonbeg.
The married man in his 40's, who had been living in Limerick, was fishing with another man when he was struck by a rogue wave early on the morning of September 16th. The second man had tried to saved his friend but was unsuccessful. In a panic, the man drover over 60kms to Limerick City to raised the alarm.
A major search and rescue operation was mounted involving Irish Coast Guard units from Kilkee an Doolin as well as the Shannon based search and rescue helicopter, Rescue 115.
Divers from the Garda Water Unit as well as five sub aqua clubs from Clare and Limerick carried out searches of the area on Sunday. Naval Divers joined the search operation last Tuesday while volunteers from Clare Civil Defence, deployed small unmanned aircraft (SAU) to search a long stretch of the coastline. Coast Guard volunteers from Killaloe also assisted.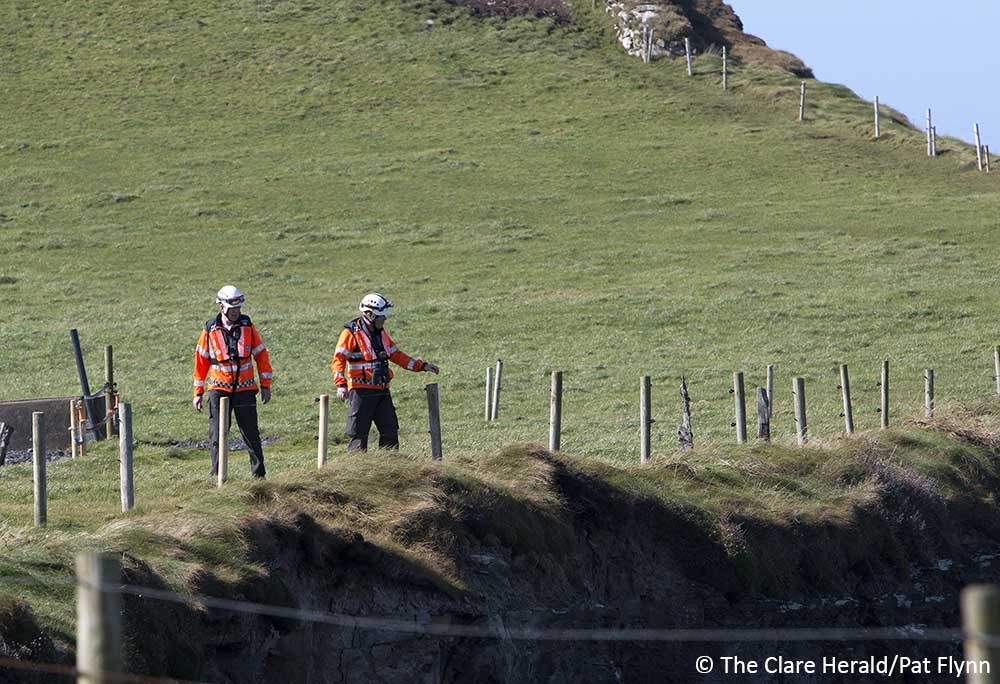 The missing man's wife, sister and other family members have also visited the scene to observe the search operation.
Yesterday, members of the Ballybunion unit of the Coast Guard joined colleagues from Kilkee. Volunteers searched large areas of the coastline north of south of where the man is believed to have fallen into the water.
Rescue 115 also carried out further sweeps of the area in the hope of finding some trace of the missing man.
The members of the public who took part in the latest phase of the operation were requested to confine their searches to local beaches. In the interest of safety, they were advised not to venture onto rocks or the rocky shoreline where seas were particularly rough over the weekend.