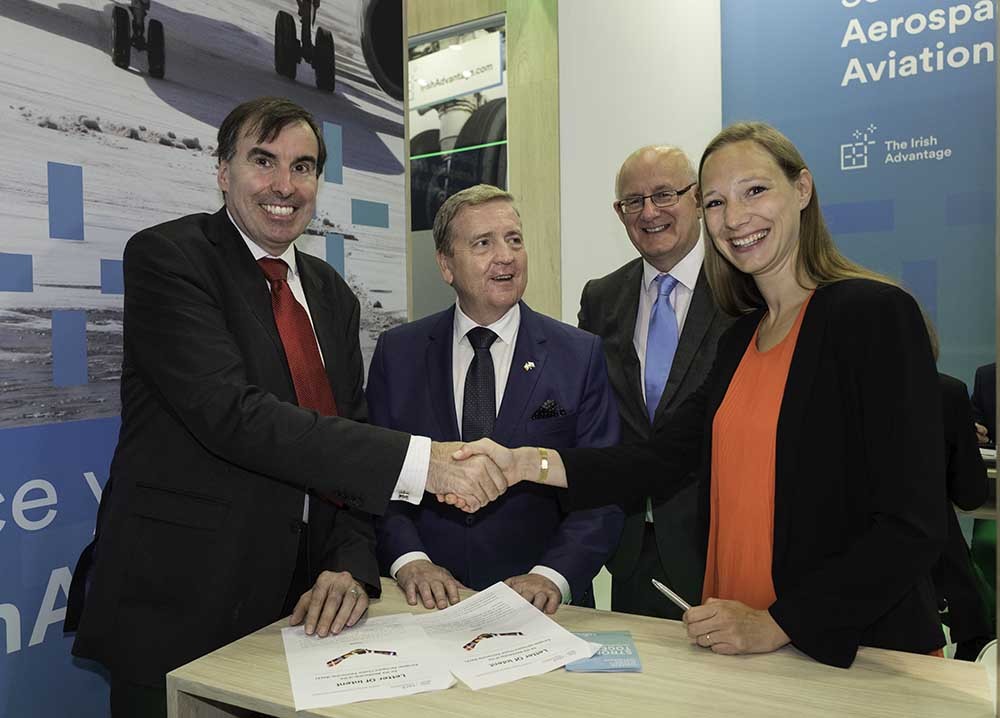 The importance of the International Aviation Services Centre (IASC) at Shannon has been acknowledged on a European scale with its appointment as the first Irish member of the elite European Aerospace Cluster Partnership (EACP).
The membership acknowledges Shannon IASC as not only the largest aerospace cluster in Ireland but a cluster of pan-European significance. The recognition elevates the international status of the Shannon cluster and is also an opportunity for firms within the cluster to co-operate on a European level to identify new projects, funding sources and development opportunities, the Managing Director of IASC Patrick Edmond stated.
IASC was established by Shannon Group in 2013 and is Ireland's largest aviation and aerospace cluster, with over 60 companies employing over 2,600 staff. The cluster is growing rapidly as international aerospace firms recognise the benefits of locating in Shannon and as indigenous firms expand their operations.
Recent additions to IASC include STS UJet (aircraft interiors), Aerospace Asset Trading (aircraft spare parts), A-techSYN (drones), GTS Robotics (air traffic control software) and Stratos (aircraft finance).  The cluster has particular focus areas in MRO (Maintenance, Repair and Overhaul), leasing and finance, training, aircraft spare parts, and aviation services.  It benefits from close links with local third-level institutions such as University of Limerick and Limerick Institute of Technology, both of which have strong aviation-relevant programmes and research activities.
Membership of EACP is conferred based on a vote of the existing members. The European Aerospace Cluster Partnership (EACP) was initiated in 2009 and is recognised by the European Commission as one of only 13 'European Strategic Cluster Partnerships' (ESCP) – a recognition that acknowledges its efforts to improve global competitiveness by supporting pan-European collaboration and implementing joint strategies needed to enter new markets outside of Europe.
Said Mr Edmond:  "Achieving membership of EACP is a very significant moment for IASC.  Up to now, EACP comprised 42 clusters from 17 countries, with the linkage to the other clusters set to give us a constant exchange of knowledge and information, helping it to achieve best practice within the industry. EACP connects us into a network that links clusters worldwide and matches and stimulates innovation in the industry."
IASC was formally signed up as a member of the European aerospace Cluster at the recent Farnborough Air Show, at which Minister of State for Trade, Employment, Business, EU Digital Single Market and Data Protection Pat Breen T.D led a trade delegation to promote Ireland's growing capability in aviation and aerospace to international trade partners.
Said Minister Breen: "Ireland is growing in strength in the aviation and aerospace sector each year. I'm delighted to have announced that the IASC aviation cluster in Shannon is joining the elite European Aerospace Cluster Partnership (EACP). This is a fantastic example of how well the sector is performing and is recognition of Shannon IASC as not only the largest aerospace cluster in Ireland, but a cluster of pan-European significance."