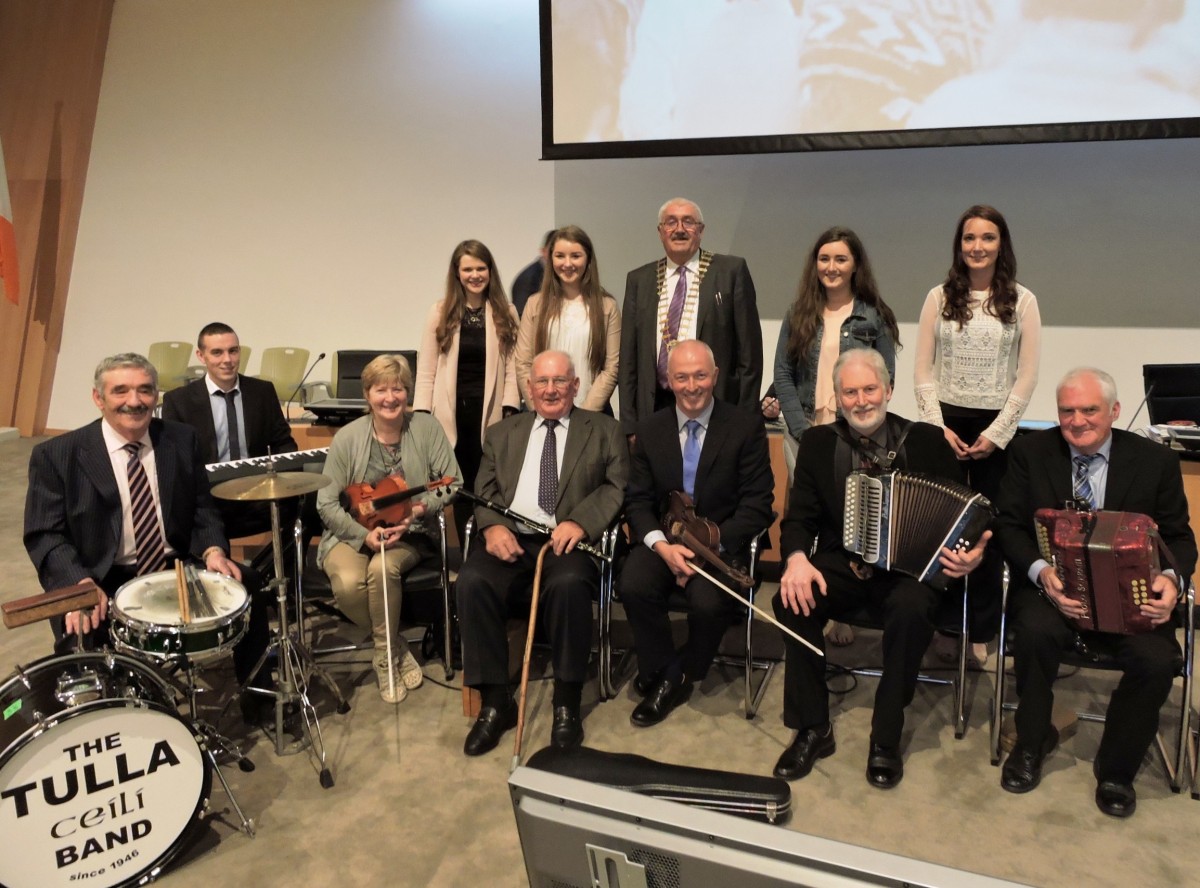 One of the country's most synonymous traditional music groups, The Tulla Céilí Band was honoured with a Civic Reception hosted by the Elected Members of Clare County Council last evening.
Past and present members of the Band, which celebrates its 70th anniversary during 2016, gathered in the Council Chamber of Áras Contae an Chláir in Ennis for the Civic Reception, which is the highest honour that the Local Authority can bestow upon a group or individual.
The Tulla Céilí Band was formed in Minogues Bar, Tulla, in 1946 by fiddlers Paddy Canny and P.J. Hayes, pianist Teresa Tubridy and accordion player Joe Cooley. The group went on to enjoy tremendous success winning their first All-Ireland title at the Fleadh Cheoil in 1957 and again in 1960. The group toured Britain and the USA where they delivered a memorable performance at Carnegie Hall on St. Patrick's Day 1958.
Clare County Council has in recent years awarded Civic MuReceptions to a number of other Irish traditional musicians and groups, including Sharon Shannon, the Kilfenora Ceili Band, Martin Hayes and the late Robbie McMahon.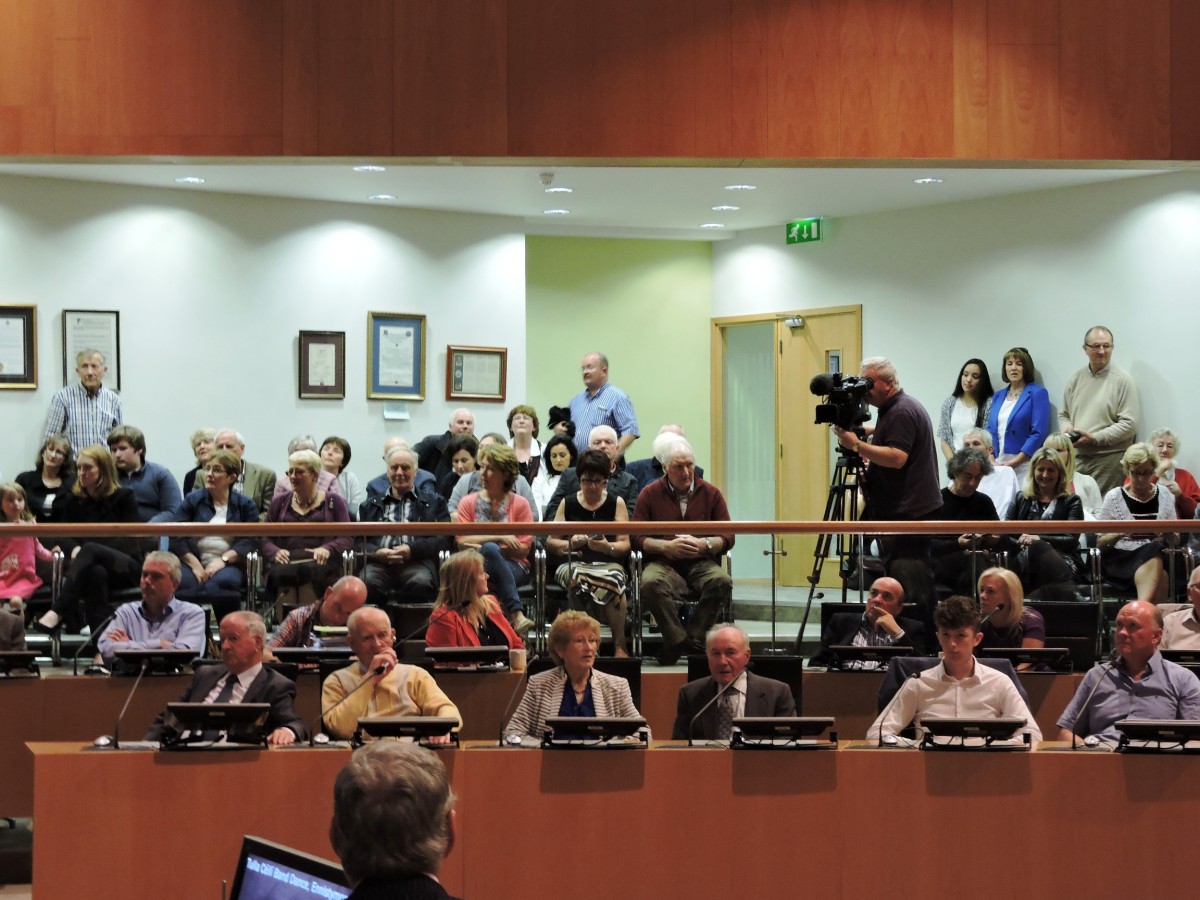 "It's a long way from Minogues Bar to Carnegie Hall in New York but therein lays the story of the Tulla Céilí Band. This Band has brought joy to millions and has forever marked the town of Tulla on the international music map," said Cllr. Bill Chambers, Cathaoirleach of Clare County Council.
Addressing the public gallery in the Council Chamber, Cllr. Chambers added, "It is often said that where words fail, music speaks. The Tulla Céilí Band has spoken to and some would argue, on behalf of Clare and Irish people at home and abroad for 70 years. Wherever green is worn, the Tulla can be heard."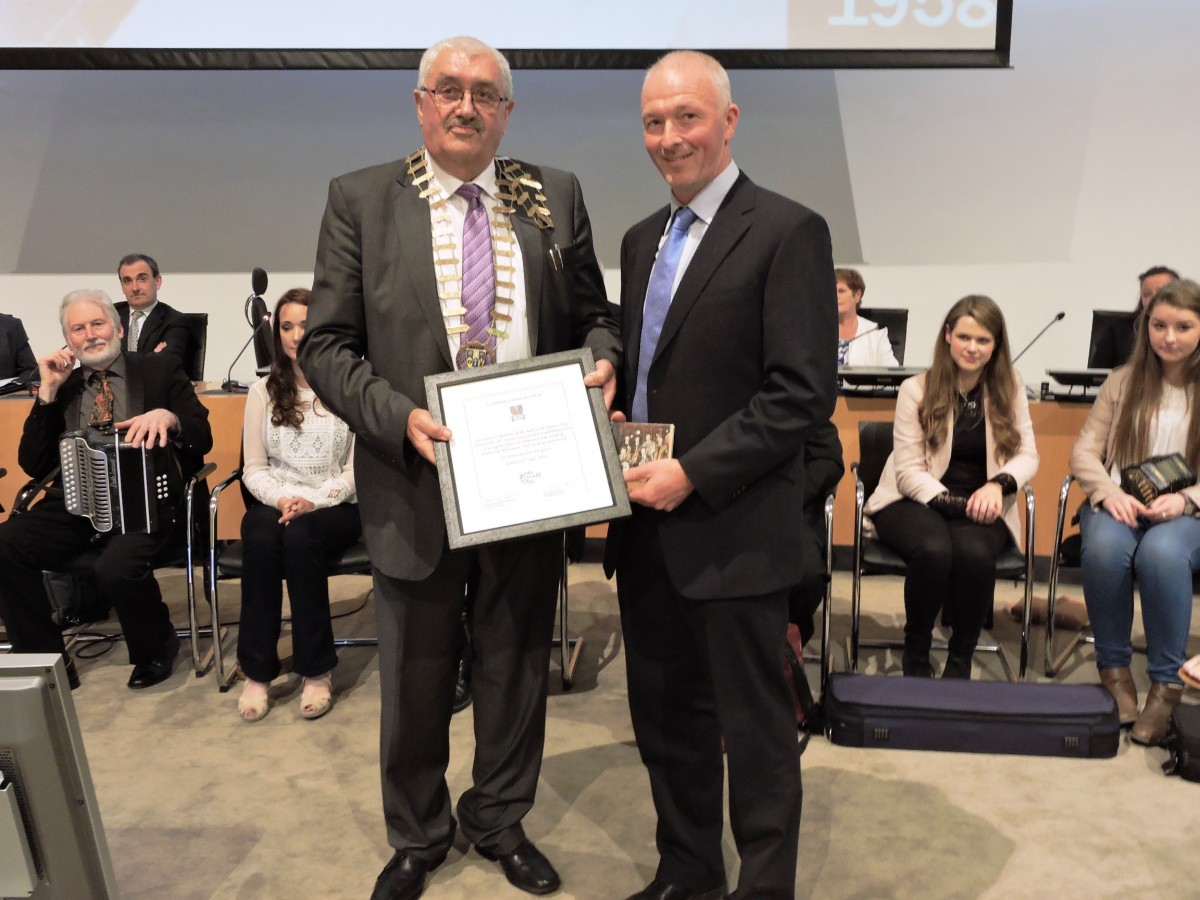 "I have friends who will talk about the Tulla Céilí Band in the same way they would talk about an old friend," said the Cathaoirleach. As a Clare native, you would be very proud to hear someone from outside of the county bring up the Tulla Céilí Band in conversation. It's no different to that sense of pride felt by a Clare man or woman who sees the Cliffs of Moher feature in Hollywood films, or sees one of their county teams take to the field at Croke Park."
The Cathaoirleach noted that the current Tulla Céilí Band draws its members from Tulla, Maghera, Kilmurry, Kilfenora, Labane, Gort, Galway and Dublin. "There is no doubt however, that the music it produces is true to the ethos of the original band that PJ, Teresa, Joe and Paddy envisaged," he added. "It is fitting and not before time that we gather to officially celebrate the Band and all associated with it today and down through the years."
Cllr. Chambers concluded by acknowledging Councillor Pat Hayes who proposed the Civic Reception.