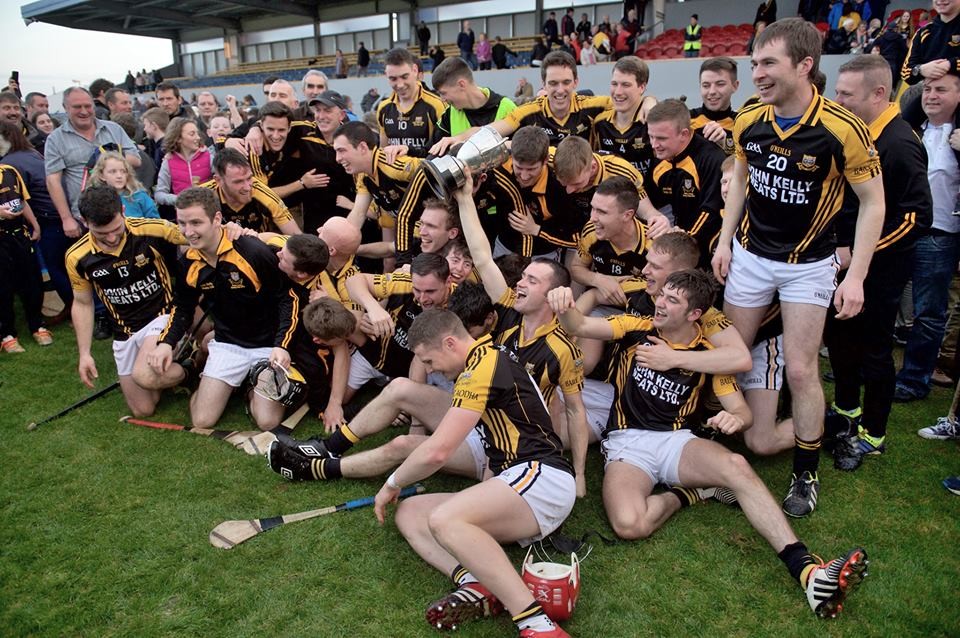 This season has been one of firsts for Ballyea, tomorrow they play their first championship game outside Co Clare and they will be opening to collect a Munster title which the club has never done before.
2016 has been the year of the underdog, Chigaco Cubs ended a one hundred and eight year gap to win the World Series, Ireland defeated the All Blacks after a wait of one hundred and eleven years, Leicester City won their first Premier League, there's been Brexit and a Doonbeg hotelier becoming President of the United States of America. Not to mention of course the fantastic story that has been Ballyea.
They've finally got their hands on the Canon Hamilton, eighty two years subsequent to the founding of the club. While Ballyea haven't always been a senior club in this period, their exploits over the past month have seen them win a legion of fans and the respect of clubs all over the county and beyond.
Robbie Hogan is the man leading their success, the Ballyea manager is delighted to see the men in Black and Amber getting to play in Semple Stadium. "Thurles is the field of dreams. I remember playing there in an U16 final, Mid Clare vs East Clare. It's the stage that everyone wants to play on. Regardless of the outcome, we will come out very proud of being there and getting there".
Since their Clare SHC Final replay win on October 30th time has flown by. "It's all happening so fast the last few weeks. You win something and there is another challenge put in front of you straight away. I have to be honest and say that preparing for a Munster final as the end of November approaches wasn't on my mind when we set out at the start of the year".
In 1976 Ballyea's first string won a Junior B League and Championship double. In 1977 their opponents in the Munster Final, Glen Rovers were All-Ireland Club Champions and Hogan says the Cork side are the team with history.
"They are there on merit and I have yet to see a bad team come out of Cork but you can't disregard the history either. They have been there, the club can boast All-Irelands. We haven't that luxury and tradition is a big thing" he told The Clare Champion.
"Pressure will come to these fellas in different ways in life and we certainly won't be putting any pressure on them. All we demand is that they go out and perform and that they will be happy the next day with their performance, that's the main thing".
Robbie is hopeful Ballyea's recent outings have changed the club's perception. "There are fifteen other clubs in Clare that would love that problem. We are hoping it will change the view people have of the club".
Seeing as they are representing their County in a provincial decider, the Ballyea boss is calling on the people of Clare to get behind them as they go in search of their first Munster title.
"At the end of the day, we are not just representing Ballyea, we are representing the county and hopefully we can spark off something great for Clare heading into next year".