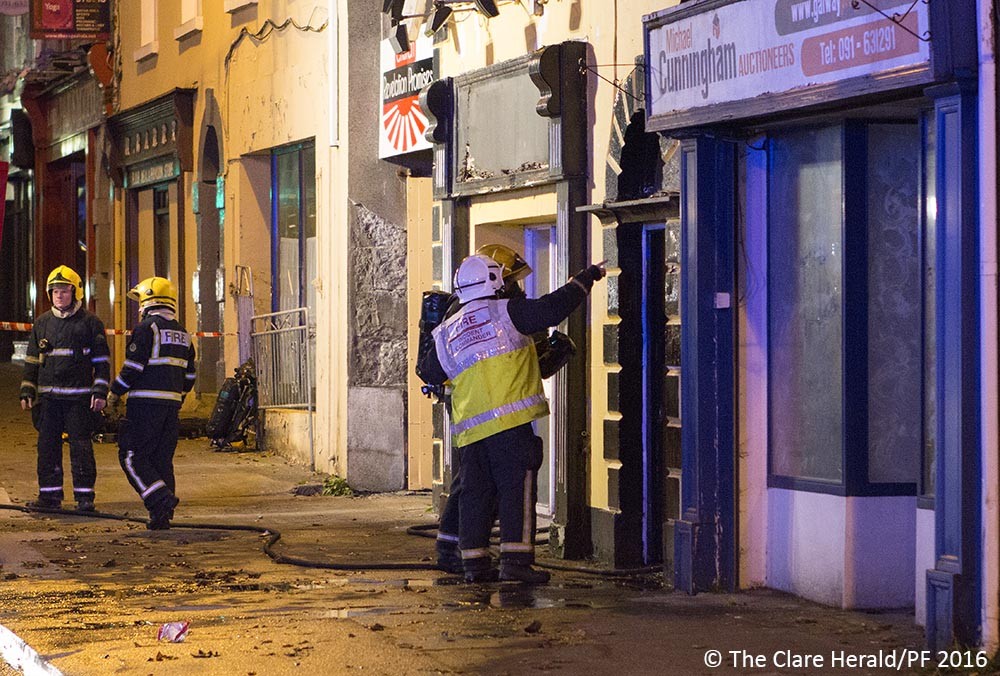 Update:
11.45pm – A technical examination of the scene was carried out on Monday afternoon by Garda crime scene investigators. The scene had been sealed off and preserved overnight pending completion of forensic examination.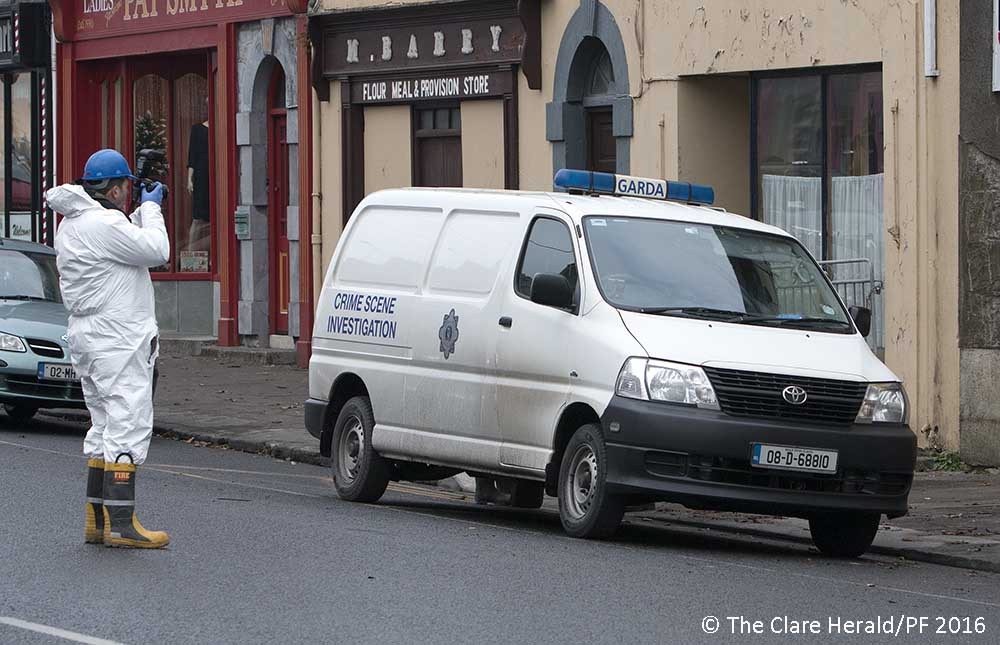 Earlier: Gardaí are investigating the cause of a fire at a building in Co Galway last night.
The alarm was raised at around 10.45pm when emergency services were alerted to the blaze on Bridge Street in Gort.
Two units of the fire brigade from Gort and one from Loughrea responded to the incident. At the time, fire crews were unaware of whether there was anyone in the building which contained flats.
On arrival at the scene, fire crews found part of the building well alight. Fire personnel began fighting the fire while other personnel commenced a search of the upper floors.
The fire is thought to have broken out at the rear of the premises on the first floor but was prevented from spreading to the rest of the building.
It's understood the flats were not occupied at the time however there were concerns they may have been people squatting in the building.
Ambulance paramedics from Ennis also attended the incident and remained at the scene until it was confirmed there were no casualties.
It wasn't immediately clear how the fire began and a technical examination is expected to take place this morning.
An ambulance from Ennis also responded to the incident. Paramedics stood by at the scene until fire crews had completed a search of the building and confirmed there were no casualties.