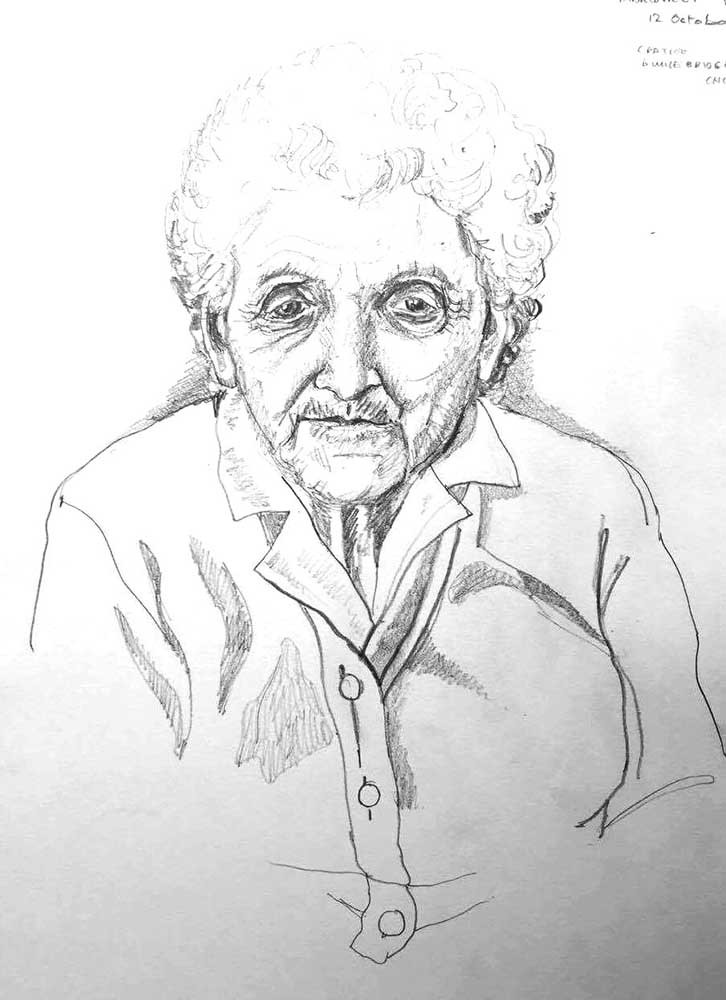 An exhibition of portraits of the residents of Ennis Nursing Home will be hosted by Clare County Arts Office from 2nd May to 25th May at Clare Museum in Ennis as part of the annual Bealtaine Festival.
'No Ordinary People' by Ennis-based artist Rachel MacManus profiles residents of the nursing home, which is located within the grounds of Páirc na Coille Retirement Village in Drumbiggle.
Rachel, who has a BA in Visual Communications and who is currently enrolled on a Masters in Fine Art, said, "I am very interested in exploring contemporary portraiture. I am fascinated by the concept of 'ordinary people'. I find, when you take the time to sit down and talk to someone, they usually turn out to be the opposite of ordinary."
In late 2016, Rachel MacManus spent three months working at the Ennis Nursing Home drawing the residents. Her goal was to try to capture their personalities and to highlight their importance in shaping the community.
"The residents were really brave, most of them had never been drawn before and I felt they were courageous in allowing and trusting me to draw them. I found them very witty and engaging to talk with. I heard stories of adventure and tragedy and great happiness. It was a humbling and very memorable project to work on," added Ms. MacManus.
Rachel works from her studio on O' Connell Street, Ennis. To view her work visit www.rachelmacmanusart.com.