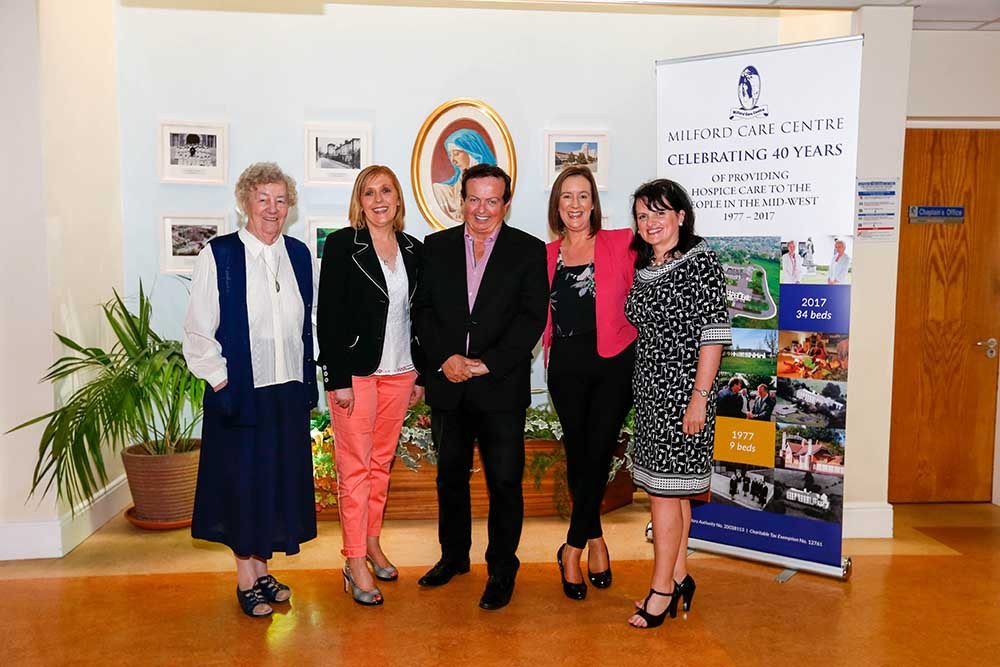 The annual Milford Hospice Harvest Fair will takes place on Sunday, 27th August at the University of Limerick (UL) Arena, from 11am to 5pm.
Now in its 32nd year and being held as Milford Care Centre marks its 40th year of providing hospice care to families throughout Limerick, Clare and North Tipperary, this annual fair is one of the biggest fundraisers in the Care Centre's annul calendar of events.
This year will be an exceptional year as all funds raised will go towards running the new 3,700 square metre specialist palliative care unit at Milford Care Centre, construction of which is well underway and scheduled for completion by year end.
Speaking at the launch, RTÉ sports presenter Marty Morrissey said: "The Hospice is an invaluable service. I don't think there is a family in Ireland that is not affected in some way by cancer. What Milford Care Centre is doing in this region is just fantastic.
"I fully appreciate and admire the work of Milford Hospice and I love the care and affection that they give to people. If I can contribute in a very small way then I'm very happy to do so. I am just here to lend support and to be a friend of Milford Care Centre. I know what they have done over the past 40 years and to be part of it in a very small way is something I am so happy to do.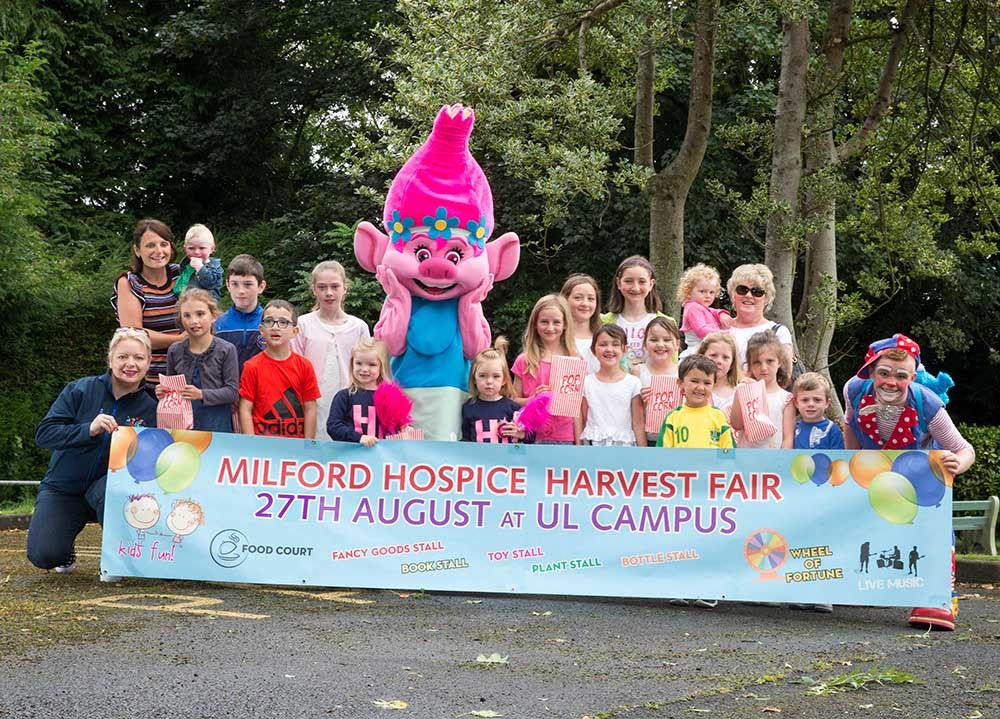 Chief Executive Pat Quinlan is fulsome in his praise of the preparations that are going into making the 2017 Fair the biggest and best yet.
"We are always so grateful for the support we receive from the people of the Mid-West. Fundraising is a very important element of our work as all monies raised make an invaluable contribution to the provision of much-needed specialist hospice services. This year is an 'expensive' year for us with the construction of the new state-of-the art hospice. We are indebted to so many people who are making this happen and I wish to thank all our benefactors for the continued support.
"The annual Harvest Fair gives us the opportunity to meet everyone who supports us. The contributions we receive annually have made the Fair the success it is. This year will be no exception and we are, once again, making our annual call for donations of quality items," Mr Quinlan added.
Donations of good quality items such as books, toys, bric a brac and fancy goods for the stalls will be accepted from 14th to 24th August; books are being accepted from 14th to 18th August.
Items being donated can be dropped at Milford Care Centre for which directional signs will be erected from the entrance to Milford. Donations of new and used items for the perennial favourite, the Wheel of Fortune, are also being sought.