A former Bus Éireann ticket office in Shannon should be made safe and secure before someone is hurt or further damage is caused.
The call from a member of Clare County Council in Shannon follows confirmation that Bus Éireann arranged to remove thousands of old bus travel tickets that were scattered over a wide area near one of it's former offices.
It's understood that it's former office in the estate, which was vacated almost 15 years ago, was broken into and bundles of old bus tickets taken. The tickets were left strewn around a green area and road in the Shannon Free Zone industrial estate.
The office has been on the market for sale for some time and is close to being sold. The building, which is in a poor state and subsiding on one corner, still contains property belonging to the bus company including tickets, schedules, notebooks and some furniture.
Several windows in the building have been smashed while there was also evidence that persons had entered the former office.
A local worker said: "It was only a matter of time before people started going in there. I just can't believe that after all these years the place hasn't been burned down. It's in a right state and a real eyesore but I remember it when it was a right busy spot."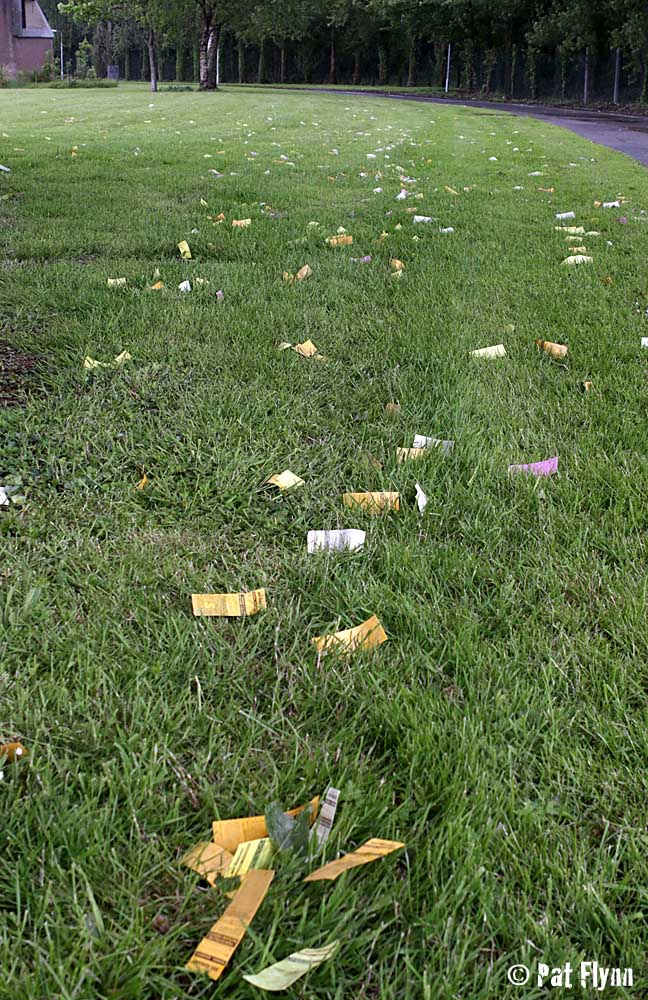 The office once comprised a ticket office, that was used by both local companies and workers, as well as a rest area for bus crews who had travelled to Shannon from all over the region.
Shannon Independent Councillor Gerry Flynn said: "It's a pity to see this building in the state it's in but now that a sale has been agreed, I hope that the new owners will make the building safe and clean it up."
"There is a health and safety concern here and while Bus Éireann has agreed to clean up the litter which originated from their old building, I hope the problem of the problem of the building subsiding can be relsoved and the office made safe again," Cllr Flynn said.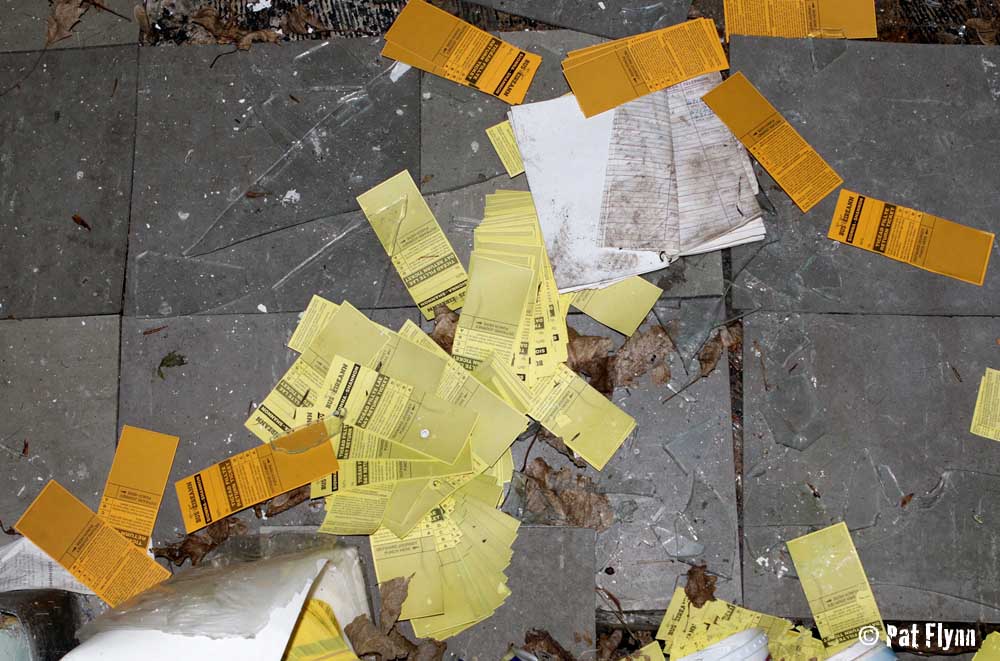 A Bus Éireann spokeswoman said: "The property has not been in use by Bus Éireann for a long number of years. A sale of the premises has been agreed and is due to close imminently."
"In the interim, Bus Éireann has arranged to clean any littering in the surrounding area associated with the premises," the company added.