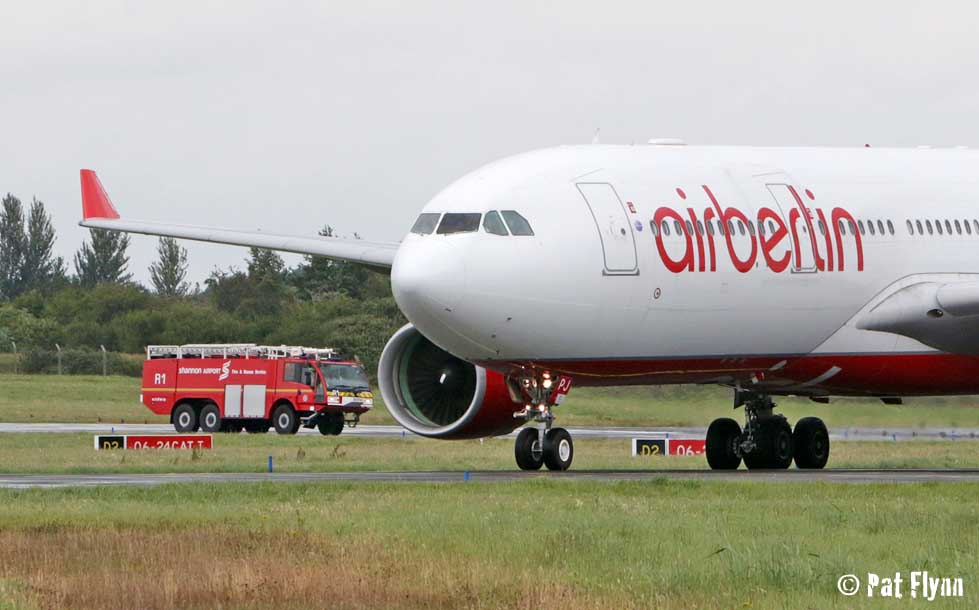 A passenger jet made an emergency landing at Shannon Airport this morning after declaring a medical emergency over the Atlantic.
Air Berlin flight BER-7450 was travelling from Dusseldorf to New York when the crew turned around west of Galway at around 10.45am.
The crew informed air traffic controllers that they needed to divert and requested emergency medical services to be available for their arrival.
Airport fire crews and a HSE ambulance were standing by for the flight when it landed safely at around 11.16am.
The Airbus A330 jet taxied to the terminal where paramedics were waiting to board and assess the passenger.
The patient, reported by the pilot to have suffered a heart attack, was rushed to University Hospital Limerick for treatment.
The flight continued its journey shortly before 1.00pm.